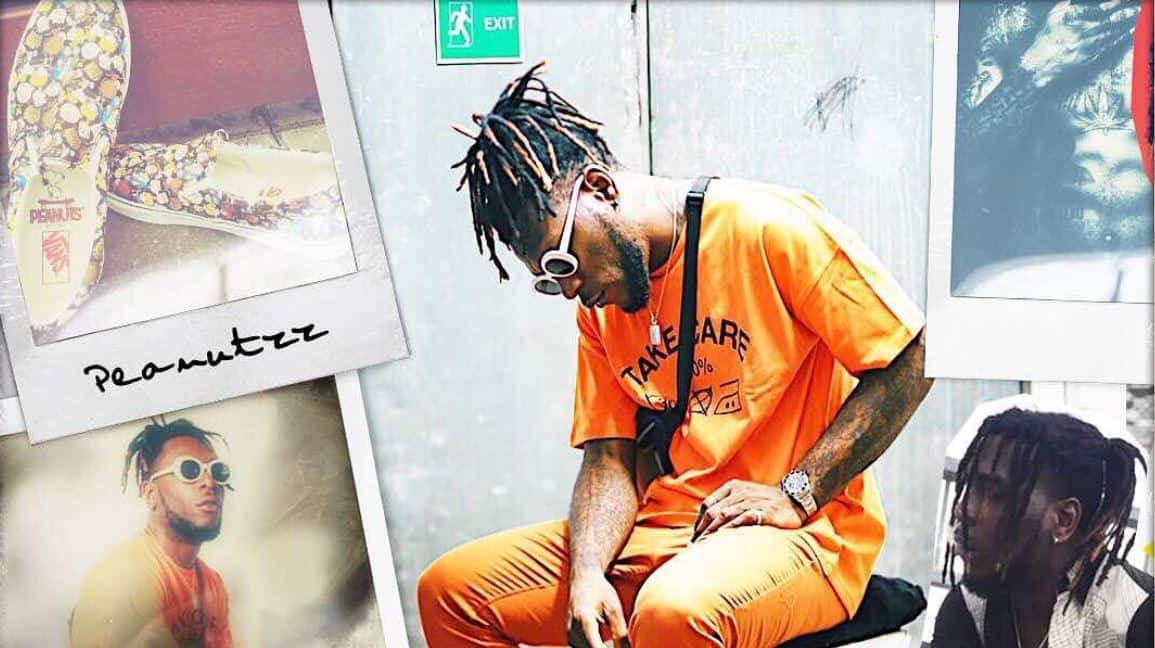 Revisit 7 underrated tracks from Burna Boy's 'L. I. F. E' album
The album that left an impact for eternity
The mixtape has long been a platform to launch artists' careers keeping a certain sense of authenticity so they can "keep it real". But Burna Boy isn't most artists. The same rawness on his Burn Series mixtape in 2011 can be heard on what was released as his cult-classic debut album, L.I.F.E (Leaving an Impact For Eternity) in 2013.
https://www.instagram.com/p/BXLX0hhjqLO/?hl=en&taken-by=burnaboygram
Eternity may be a stretch by  a mile from today, but what sustains as a legacy for Burna Boy's L.I.F.E , are singles like "Like To Party", "Tonight" and "Run My Race". At the time, these tracks were so inherently distinct from everything else on the radio, that they nearly eclipse the equally stellar quality of the rest of the project. This is why we've compiled a list of sleeper classics from the album that staked Burna Boy's legacy in today's AfroFusion, a nifty music style genre of sound blending Burna claims to be the sole pioneer of, in our recent cover profile.
Intro: My Life
Burna Boy ushers listeners into a universe where he reigns supreme with Leriq who produces all 19 tracks on the album's deluxe edition. Armed with the awareness of how big his pre-released singles were, Burna Boy isn't under any illusions that the first track on his debut would be anyone's first contact with his music. Yet, he still takes time out to introduce himself. He goes on to perform a song that explains where he has come from and how he can't help but be great, chanting "They Call Me Burna Boy". However, when he sings "If You Don't Know My Name/ You Better Know Now", you get the feeling that he never wants to introduce himself ever again. A line so similar, yet so opposite from his latest release, "Chilling Chillin" where he says, "I No Go Introduce Myself/ Na Your Fault If You No Know Me".
Say So
Already enjoying airplay and gunning for a place among the greats, "Say So" builds on the 90'style dancehall melodies that was a hit on "Like To Party". Leriq's fusion of pop beats and percussion with Afro sounds wasn't exactly new at this time, but Burna Boy's mixture of reggae, fuji and pop melodies only made the trumpet samples and synth cuts standout next to other songs on DJ turntables.
Na So E Suppose Be
Music for Burna Boy might not essentially be political, he prefers to refer to it as a spiritual thing of feelings and vibes. But every now and then you catch him dropping wisdom on his songs. "Na So E Suppose Be". It probably wasn't written as a conscious song with lines like "Close My Eyes And Drift Cause I Don't Care/ Falling Helplessly, We're Kiss And Caress In'a Me Balcony/ Feeling All Alone, Nobody Helping Me" but message of unity resonates in his chorus and persuasive use of Yoruba lines encouraging everyone to dance and celebrate together despite being a "Port Harcourt boy".
Smooth Sailing
While debates on Burna Boy's hierarchical position on Afropop throne rages on, one thing that certainly goes underappreciated is his vocal proficiency. It's amazing that the same person whose Reggae flow and patios made AKA's "All Eyes On Me" so diverse can stretch his voice to almost paper thin texture as he did on "Smooth Sailing". Confident in his vocals, he brags that "If Something Is Wrong Then The Fault Is Technical". Even with a little braggadocio, the song references Yoruba folk music on the throw back song for a throw back song.
Jahs Love Is True Feat. Wizkid
Wizkid and Burna Boy are amazing artists on any given day by any standard. But on this collaboration, Leriq's production gives them a run for their money. His spacey synth harmonies that listen like electronic guitars riffs serve as the baseline for a sharper synth loop that expands and folds but never breaks. Burna Boy and Wizkid come straight reminding us that they are more than just one hit wonders.
Outro: Remember Me
The last track wraps up the album neatly with a bow. The haunting salad of synth noise and hip-hop beats encourage hard hit bars and a rap style flow from Burna Boy who seems adept at any genre of his choice at this point. He however resorts back to his comfortable singing melodies as he establishes the fact that he's "About To Leave (His) Mark As A Young Boy". Burna Boy knew he had the sauce, the good people at Aristokrat knew it, and now we all know it.
Featured Image Credits: Instagram/burnaboygram
---
You are meeting Debola at a strange time in his life. He wandered into a dream and lost his way back. Tweet at him @debola_abimbolu
---