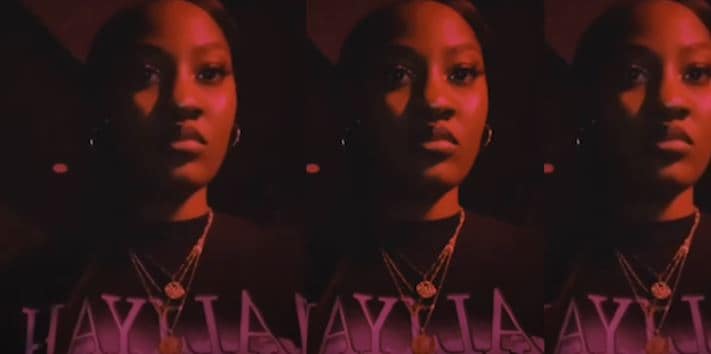 Remy Baggins' new project 'Amaterasu!' is full of the best bars
It's a lot of captions in this b*tch
'Amaterasu!' is Remy Baggins' second project this year. Back in March, he followed up his sex-driven 2019 tape, 'Hentai' with a more complex take on relationships, exploring the complicated dynamics of love, entitled 'Sakura'. Leaning into his r&b proclivities, as those subject matters are disposed to, 'Hentai' and 'Sakura' shared much of the same sonic DNA – both lively pop-inclined bodies of work which tapped into the alternative tastes of the world surrounding Remy. 'Amaterasu!' plays with an entirely different soundscape, however, with the only unifying thread between this piece and the last being Remy's Japanese inspired nomenclature.
'Amaterasu!' is an introduction to"Trap Rembo", Remy Baggins' reactive alter ego that has risen out of the fire of "frustration anger and extreme pressure" Baggins writes on the flip side of the album cover. Explaining that 'Amaterasu' is an inextinguishable flame that burns continuously for seven days and seven nights, Remy Baggins shares with his fans this seven track project in the hopes that "this ignites and unquenchable fire in the hearts of those who try to provoke us."
An expressive rap project, which does as much baring of souls as it does bragging about skill, 'Amaterasu!' is full of some venerable penmanship, from Remy Baggins himself, and his newest set of collaborators, including vernacular rapper, MOJO and Pyscho YP on the lead single "Gboju!".
If it is Remo's intention was to arm listeners with enough quotables to fan the flames of their rage – which his considerable craftsmanship on the first track makes clear that it is – then it's our duty to report on just how well Remy Baggins has executed this undertaking.
"Trap Rembo"
Remy Baggins is upset, and though he confesses this early on, the moody production that opens up with church bells of reckoning give the game away first. Quoting Drake with his opening line, "I'm upset", Baggins goes on, particularly in his second verse, to deliver original bars that emphasise just how over it all he is.
First, he makes it known that he's all about the money, a topic we return to later (albeit with a little less punch) on "W.I.G.B.?" saying, "The only bands I listen to are rubber bands" on the muffled hook, before returning to more clearer production just in time to set things crystal for all the snakes: "If you got a fucking problem with me tell it to my face".
By far the hardest line of the project however it this one: "Bitch I wrote, produced and mixed this shit and dropped it anyway." As becomes clearer throughout the rest of the project, Remy Baggins is tired of being underrated and disrespected, he's got incredibly skill and 'Amaterasu!' is all about flaunting it. Apparently, he's also got palpable influence ("Ain't nobody moving 'till I muhfucking say so") and no more patience for the doubters: "Bitch I'm only loyal to my homies and my ego".
"Gboju!"
Simple as it is, the title line, "My guy Gboju!" packs a real punch, especially at the start of a record which details all the ways in which you are not deserving of Remy, Psycho or MOJO's attention. For Remy Baggins, it's all the fraudulent behaviour from people who don't know how to work hard for their money. Repeatedly asking to emphasise his deep judgement, Remy Baggins poses the serious yet hilarious question: "why you faking money online?"
MOJO, on the other hand, is more concerned with your lack of skill staining his whites. Effortlessly flowing between Yoruba and English, the new gen vernac rapper, in his bassy gritty voice reminds us of what sets him apart from the herd, delivering two "Awon bawo Orisa Babalawo fill the verse with incantation/ Awon bawo lesson teacher mo'n ko won even when them dey vacation" before switching up his flow for a memorable closing verse.
"Southside"
Featuring Marv, OTM, VEEN & Kiienka, the verses on  "Southside" a pretty literal and don't seem to share the same enthusiasm for dragging their peers as the previous tracks do. In this light, beyond the threatening chorus "We don't talk we talk is outside", "Southside" is surprisingly lacking in bolshy punchlines, considering the song begins with "Oga you think say I stupid?/Are you dumb? Are you foolish?"
"808 Therapy"
'Amaterasu' was born from pain. This record is the project's middle point and acts like the core of the beast, revealing the sources of Remy Baggins' hurt as he decides to "put it in a song and turn my 808s to therapy instead". After clever bible references like "You a dreamer nigger, Joseph" and "Silent devil with the halo", Remy Baggins goes on to announce that "I smoked my first joint with Jesse Jaggz", an utterly random confession that acts to lift our spirits after Remy reveals one of his sources of hurt, he recalls, "Slippery nigga like my 808s/My idol couldn't tell me to my face/He told my homie I'm never gon' blow (oh my god, what the fuck?)".  It's a painful bar, but a topic Rembo doesn't dwell on for too long, and in the end he offers us just the advice we'd give him: "Tell a stupid nigga wisen up".
"Sicker!"
Mirroring the Migos' "Get Right Witcha" flow for the chorus, its final bar "And if you think you dope, bitch I'm sicker", reminds me of Africa's best rapper, Jahdatta, who famously said "you think that you're ill, I'm mentally iller". Though not emulating the same, self-diagnosed crazy as Jahdatta, Boogey's first and only verse on the track is a pretty wild one, his standout lyric being, "Pray to the one who owns the sky, no reply is she light skin though?"
"W.I.G.B.?"
More melodic than the previous tracks, "W.I.G.B.?" returns to the topic of the budget. Insisting that they be left alone "if it ain't about the money" (Zilla references), Remy Baggins also concedes that he'll entertain a conversation for one other reason, but nothing else, singing: "If you ain't talking ego, please get out the way". After demanding what he's owed and instructing opps to keep his name out of their mouth, Remy Baggins gets even more aggressive on this sung number, silkily vocalising the following threat: "You don't wanna fuck with Rembo lose a finger like you Django".
Though Zilla Oaks is a rapper himself, on this track he concurs with Remy Baggins, singing his way through his verse, but his finest lyricism comes when he returns to rapping, indicated by his delivering the bar: "Only L I take is when I levitate".
"No Regrets"
As many rap projects do, 'Amaterasu' concludes with a reflective, emotive number, where Remy Baggins details all the pressure he's been feeling, ultimately consoling himself with the fact that, despite the mistakes, and perhaps not being where he thought he would be, or where he ought to be, he has "No Regrets". For anyone feeling lost in life, alone in their search for purpose this song will resonate. Though we all like to believe that things will fall in place at the right time, patiently waiting for your moment is nearly impossible for the driven and ambitious like Remy. Especially when "Time is of the essence, homies living lavish waiting on the boy" the eagerness to reach the top of your game so you can live your best life with your peers multiplies infinitely.
Featured Image Credits: Remy Baggins/Instagram
---
Wojumi is a bad bitch & she's going to brag about it. Tweet her your latest cultural exploits @dewoju
---