"I know that if I make music about how I feel, there will be people who are going through the same thing and they'd understand what I'm saying. That's all it is; people understanding you and feeling what you're going through."
Born Ifeanyi Chuku, the only child of music-loving parents, 18-year-old Ictooicy is turning the angst of her teenage years into music. The result of this, is a discography filled with very sad lo-fi ballads of relationship woes and a small but fiercely loyal fanbase, who appreciates the vulnerability that comes with her DIY sound.
Her last project, 'Sorry I Don't Like Phone Calls' peaked at the #3 spot on Apple Music's Alternative Album chart, and showed how she has built a powerful emotional connection with her listeners without needing any backing so far. Thanks to technological advancement, artists publishing their music by themselves has allowed Nigerians develop more diverse music tastes. Artists like Tems and Santi are emerging in the mainstream with their different unique styles and this, in turn, has fuelled the indie music scene as we have more artists that are unafraid to experiment with different niche sounds.
Ictooicy started out as a rapper but soon decided she was more than just that, and proceeded to update her SoundCloud with a new bio that read; "Not A Rapper, Just A Poet With A Flow". Her consistent stream of music releases since she started out in 2017 has seen her grow a more confident voice, which gives her room to experiment with different sounds and speak on her struggle with mental health as she did on "Guava Juice".
"I think I recorded my first song in 2017.  I've grown a lot since then, I was trying to do stuff I felt like people would want to hear, but now I'm just doing my own thing.
I also write a lot better than I did before. With life experiences, changes and discovering who I really am, I think it has added to the substance of my music now."
Growing up with musical parents, Icy also benefits from having her parents' support. They encouraged her to find her voice and express herself through song, which also had an undeniable effect on her confidence and self-assuredness. She tells us: "I used to just do hella rap before cause I didn't think I was good enough to sing until my mom sat me down and told me I could do both."
From speaking to her, you can tell that music comes naturally to Ictooicy. Her parents' love for music was passed on to her really early on, and she tells us her mum used to play music to her while she was in the womb. Her dad also made sure to expose her to all types of music, from rock, classic, jazz etc. However, she doesn't believe she was pushed to choose music as a career. Though they had tried to get her to learn to play the keyboard, she stopped playing because it felt forced and she quickly lost interest. Her interest in music has grown even more personal to her, and she now takes inspiration from new-generation artists whose reality she can relate with.
"My number 1 inspiration from my hair down to everything is Jaden Smith. I'm a die-hard Jaden Smith fan. I listen to him and I want to go make music, that's how it is. Clairo also inspires me a lot, I listen to a lot of her music and she has an influence on the sounds that I create. I've also been listening to a lot of Michael Franks cause I'm trying to get into my Jazz elements as well."
Just as these artists speak to specific emotions and scenarios that she can relate to, Ictooicy makes music about her own reality and boldly expresses her vulnerable emotions on her songs. This is what has built her loyal fanbase, who can relate deeply with the sentiments she expresses. This is particularly important for young Nigerian/African women like her, who typically didn't have artists like her on the scene in their formative years.
Especially in times like this, the importance of music is becoming even more apparent, as people are looking for familiar grounding with song. The same way Icy makes music to release the tension in her mind, listeners who her lyrics resonate with can also find escape in her music.
"I think for me, making music is my escape when I'm happy or sad. I make music to make me feel better about certain things and make other people feel like they can relate with it and it genuinely clicks with them if they like it. There's always some shit happening. There's always stuff to be upset about. I'm not afraid because we're all humans, we're all vulnerable at some point."

You'll find this to be the case with a lot of the best musicians out there right now, from Tems to Megan Thee Stallion, who have eyes on them because they are the current voice for women in their respective areas. Though the powerful exchange of emotional understanding that plays out between her and her audience hasn't translated to mainstream appeal or a large following quite yet, Ictooicy appreciates what she has and recognises that it's special.
"I mean obviously there are some people who don't like it but you can't please everybody. I wish I could thank everybody who ever streamed music, it makes me feel warm inside. Lately, it has been getting a lot which is overwhelming in a good way. It's amazing.
I wish mainstream audiences will pay more attention to my sound but at the same time, I know that my music caters to a certain niche audience."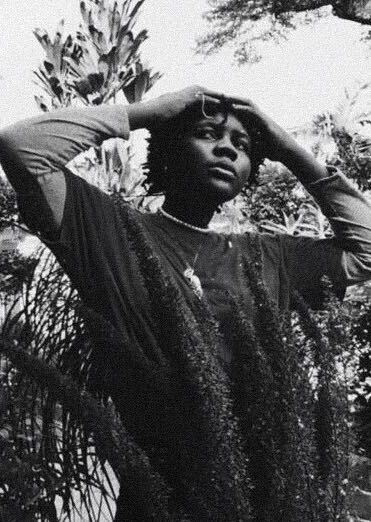 Ictooicy has kept her music genderless by not mentioning pronouns "he" or "her" through her entire catalogue. While she expects that this will allow her music to be relatable for more people, her effort at being progressive is lost on Nigerian music audiences. Yet, it's that exact type of forward-thinking practise that defines the new generation of Nigerian artists; thoughtful, optimistic and unafraid to experiment. At the moment, the 18-year-old artist is at the midpoint between stardom and obscurity and she's taking advantage of the current lockdown to work on her upcoming project which she's really excited for.
It's clear that a lot more people can relate to that same feeling of sadness from not having anything to distract you from your innermost thoughts. Ictooicy already built her reputation as an empath whose voice exudes a quiet warmth and intimacy that makes her the perfect candidate to compose the soundtrack to everyone's bedroom blues.
---
You are meeting Debola at a strange time in his life. He wandered into a dream and lost his way back. Tweet at him @debola_abimbolu
---