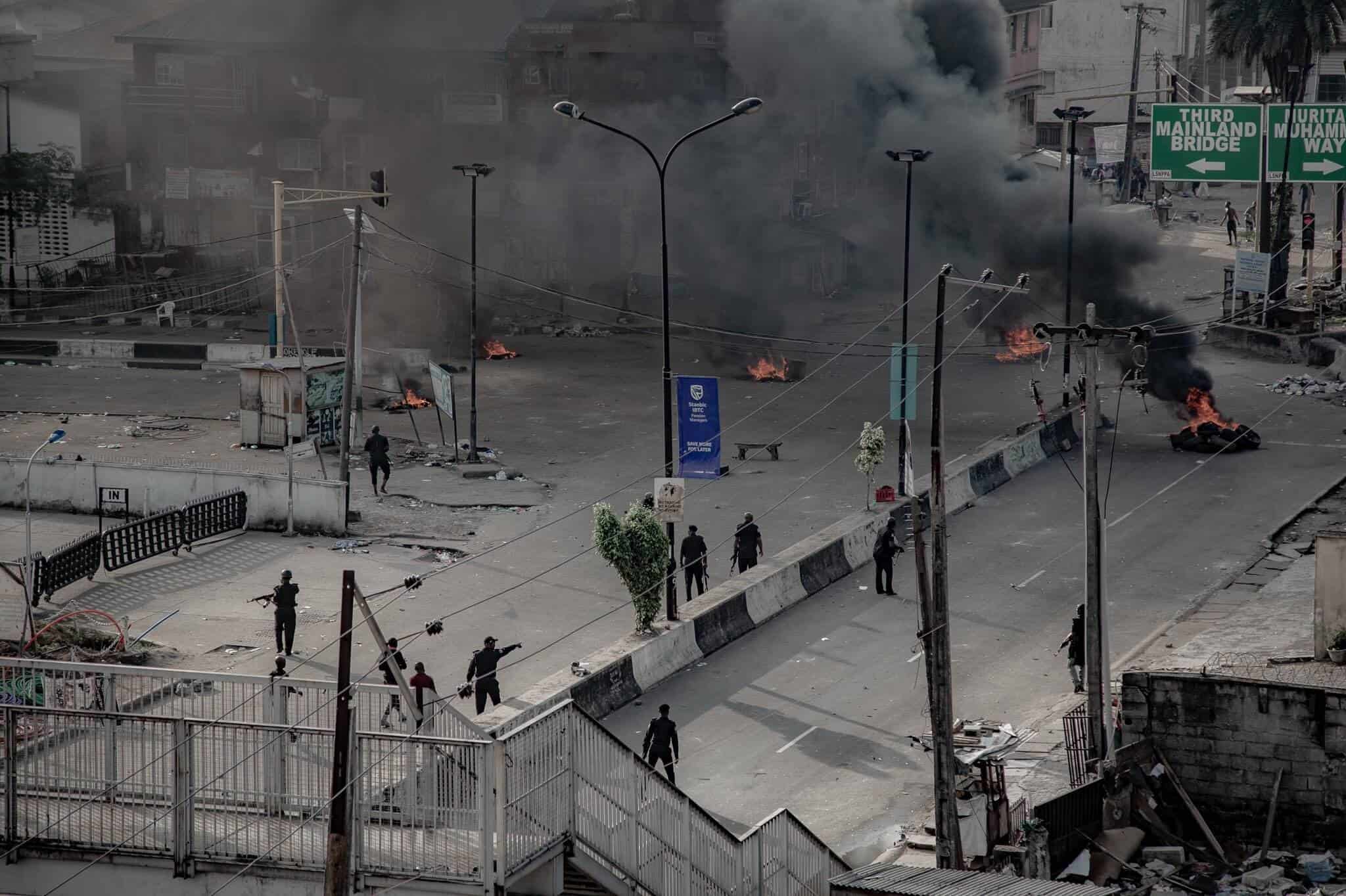 Police brutality continues throughout Lagos, following attack from the military
Four people have been pronounced dead so far
The #EndSARS movement has escalated into mayhem, thanks to the powers that be who are ensuring that we . What started as a peaceful demand from civilians to end police brutality, has now resulted in the senseless killings of innocent Nigerian citizens en masse, as last night, we watched as the Nigerian military opened fire at peaceful protesters all over Lagos State.
As though that wasn't enough trouble, this morning, the police continued to wreak havoc by shooting at unarmed protesters at Adekunle bus stop, Yaba, at Oyingbo, at Ajah as well as in Isale Eko, where 4 people have been pronounced dead from this morning's attack.
MORE UPDATE ON POLICE SHOOTINGS IN YABA

The @PoliceNG shooting live rounds in Adekunle, Yaba fired directly into unarmed youth.#LekkiMassacre#EndSARS

— Inside Mainland (@InsideMainland) October 21, 2020
People have shared videos and images of uniformed police officers firing bullets and tear gas at civilians across social media to warn others of the violence on the streets. There is also footage of burning tires, buses and roads filled with smoke as the city continues to look more like a war zone.
Police shooting at people in AdeKunle, Yaba. #EndSARS pic.twitter.com/ou9xDRU4C6

— YEMINATOR🐒 (@i_ayanfee) October 21, 2020
The protests in Lagos were largely peaceful until thugs and hoodlums hijacked the movement and began to attack protesters. This prompted the Lagos State Government to impose a 24-hour curfew which started at 4 pm yesterday. However, reports of the death toll have multiplied since the curfew was imposed less than 24 hours ago. We urge that protesters stay safe by taking up the movement on social media until the curfew is lifted and it's safe to go out again
Wow it's a bad exit Panti as start again at ebute Metta adekunle why? Is this d Nigeria we want?💔💔💔💔 pic.twitter.com/WXhc6h55GR

— afeez amusat (@owolabi001) October 21, 2020
.
Featured Image Credits: Twitter/i_ayanfee
---
Tweet Me Any Leads On The #SARSMustEnd Protests @debola_abimbolu
---