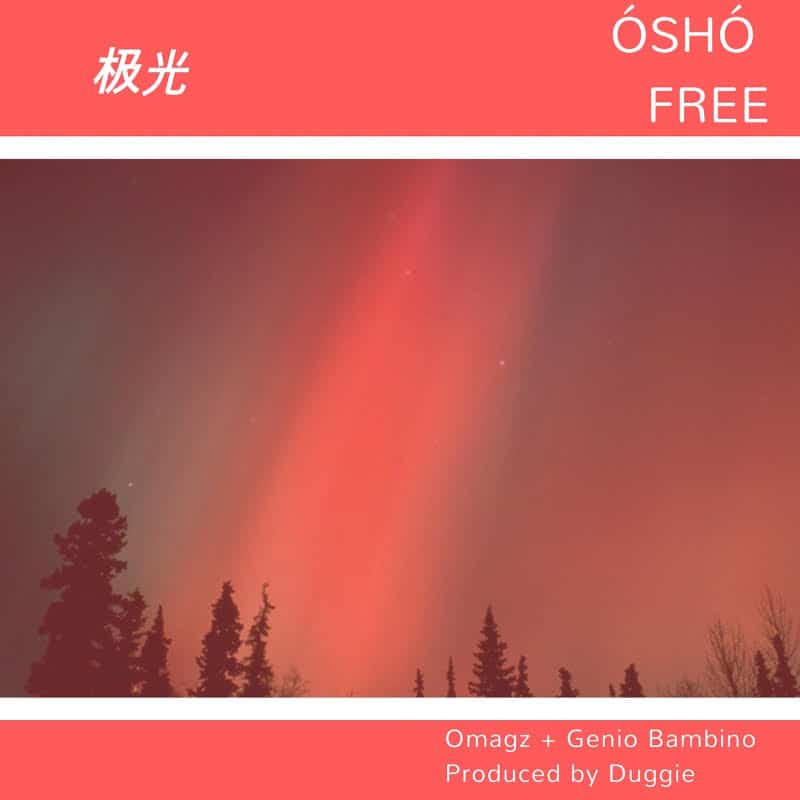 Omagz and Genio Bambino are all about that easy loving on "Óshó free"
Come get this free lovin'
The industry can be unfair to unsigned artists, often burying their work in a tidal wave of new content from amateur singers and rappers looking for a big break. Only the most pre-emptive of artists, escape the cycle of releasing individual singles and promoting them, hoping for each consecutive single to be the one that 'blows' and focuses on releasing a larger more cohesive body of work. After a series of collaborations (including one with Lady Donli) singer Omagz did just that with his 2016 EP Young Magazine, before he disappeared from the scene, perhaps to pursue other interests. Now he's back a year later, with a new single "Óshó Free".
Tapping underground darling Genio Bambino to feature on the first single from what will eventually  become Omagz's second EP Aurora, Omagz revisits the basic tenets of what has become known as classic afro-pop, only with a few individual flourishes. Traditional percussions are jazzed up with Xylophone accents, a bass heavy synth plucks out notes for a simple riff, samples of wildlife situate the song in a slightly otherworldly place. The lyrics aren't nearly as experimental as the instrumentation, but then again, the best love songs are the most straight forward, and both men are decent vocally so the song never suffers.
"Óshó Free" would be a decent addition to a weekend chill playlist and does a good enough job of drumming anticipation for the EP, but we have our fingers crossed that hopefully this isn't the best song on the coming EP. Omagz definitely have a few tricks up his sleeve.
Listen to "Óshó Free" here.