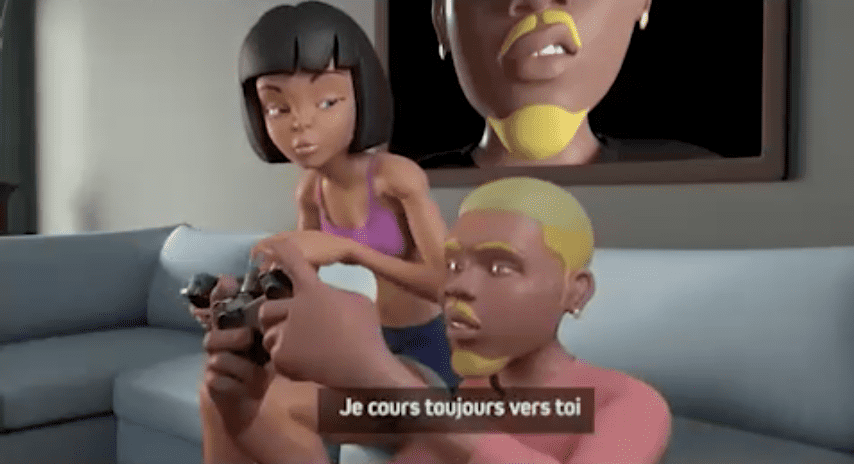 YBNL Toons release Animated video for Olamide's "Love No Go Die"
YBNL Toons Production 2017
It's been three months since Olamide released his first single of 2017, "Love No Go Die", soundtracking a time spent with an inamorata that manages to get a rise out of him (in a good way) even on his worst days. On it, we hear him sing over drum thrums and synths worked by his long time associate, the wicked producer, Young John. Yet, what really tickles ear drums on "Love No Go Die" is the African flute that lingers steadily through it's 3 minutes (approx.). Now, the YBNL crew is releasing an accompanying video to the track, which again is out of the ordinary: a 3D motion picture music-video.
First, when you look at it, an animated video doesn't seem a big deal but when you think of it, long have we had persons who deign cartoons childish, misunderstanding the use of the animation technique as an actual art form. But the power of "Love No go Die" is in using this brilliant concept and creatively embracing the artistic technique to simply entertain music enthusiasts.
https://www.instagram.com/p/BXaDqxFjtg6/?taken-by=baddosneh
The opening montage that starts the video is pretty cool, "YBNL Toon" and we wonder if they're going to make the montage a YBNL tradition. It is however, more likely than not that they will. For a change, (from Youtube) the video is released under Olamide's account via apple music, and the clip ends with "YBNL Toons Production" hinting at a long time undertaking.
In the music video, and similar to the album art, Olamide comes to his lover's rescue, after she had sought to save him first. The video successfully follows the key turning points of story structure and builds its climax and resolution after a taunting game of poker. Olamide dribbles his opponent's body guards defeats the bad guy, saves his queen and proves his power as Baddosneh –the baddest guy.
Take a moment to enjoy Olamide's video for "Love No go Die" directed by Freelance 3D generalist, Gbenga 'mannie' Ajetomobi below.
---
Fisayo is a journalist who thinks writing is hard and reading too. But her journey somewhere reveals, words are like pawns on chessboard when writing. She wants to see, create and share with the world, experience & communicate these experiences. Tweet at her @fisvyo
---