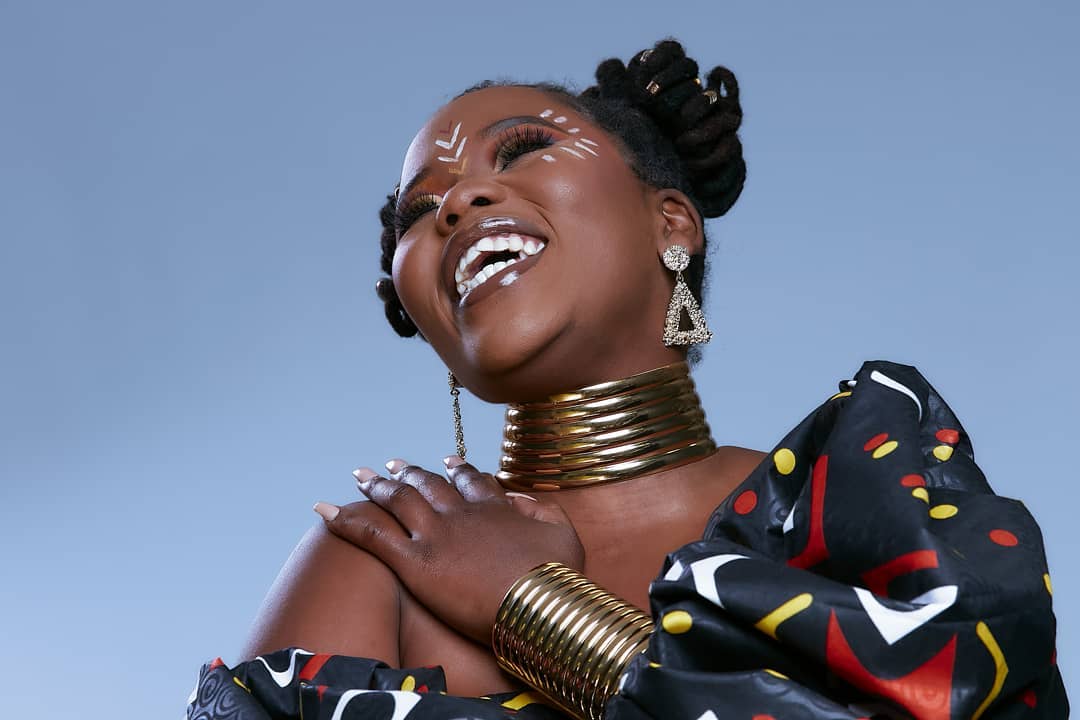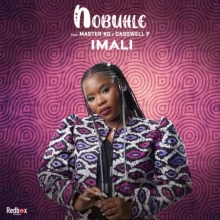 Best New Music: Nobuhle offers stirring prayers on "Imali"
Co-produced by Master KG & Casswell P
Within the versatile grooves of South African dance music, what is sometimes understated is how much emotion is loaded into songs, especially beyond the parochial audience where lingual barrier plays a role in fully connecting. It often helps that what is lost in translation can be carried by evocative performances. Not too many singers operating in that terrain are as stirring as Nobuhle, with a voice that's as radiant as early morning sunshine rays.
That distinct warmth has consistently defined every song she's made as a headline artist and appeared on as a highly sought after guest, marking her out as a uniquely gifted singer in the few years she's been around. As with many prominent vocalists in a scene heavily (and somewhat aptly) tilted to producer-DJs, it started with a co-sign. For Nobuhle, that was her affiliation with Dream House pioneer Sun El-Musician, whose ability to spot and spotlight yet-to-pop talent is widely evident—Simmy, Mthunzi, Azana and more El World affiliates are proof. Obviously, that co-sign mainly amplified a talent that was already there.
On "Never Never," a gleaming highlight off Sun El's sprawling, late 2020 album, 'To the World & Beyond', Nobuhle's show-stopping appearance is a transportive masterpiece, her melodies wafting like summer breeze. From then, the singer's list of collaborators includes a who's who of SA dance music, from Tribal House luminaries Black Motion to the King of 'Piano himself, Kabza the Small. Most striking is the variety of dance subgenres she's lent her magic to, the ideal vocalist who's fluid enough to fit into any mould and still retain the lustre of her essence. In fact, that's the magnetic core of her two albums so far.
Less than a year after 'Indlela', Nobuhle is already stoking the flames for album 3, and her latest single shows that her musical ambitions are even wider than the range of sounds she's already worked with. "Imali"—not to be confused with last year's single of the same title—taps into the Boboledu House sound that exploded into global ubiquity through Master KG's "Jerusalema." KG co-produces Nobuhle's single with frequent collaborator Casswell P, curating a House-fusion arrangement with speaker-rattling snares and gorgeous melodies, in what is arguably one of the most fitting arrangements for its headliner's voice.
As a fusion subgenre itself, Boboledu House is a fusion of Tribal House drums and Gospel melodies, an incredibly malleable sound that allows for an infinite myriad of variations, as well as elemental infusions from other subgenres. While the knock of the drums have the unmistakeable Master KG touch, the boom is dialled down and the song takes on a deep house atmosphere, with log drums from the Yanos adding to its of-the-moment. For an artist with an omnivorous palette, Nobuhle turns in an effortlessly compelling performance.
Out Now !!https://t.co/bcDildaDoJ pic.twitter.com/R5IE3nZFXS

— INDLELA EP…🎤 (@NobuhleMusic) September 15, 2023
If there's a central, discernible ethos in Nobuhle's music, it's optimism. Not the type rooted in delusion, though. Hers is more based on spirituality, an innate belief that God and the other guiding forces of the universe tend to conspire for the good of those who believe things will work out. That's why, even with little to no knowledge of her lyrics, there's a balmy effect to her songs. It also helps that, in her vocal performances, she often opts for control over pyrotechnics, even though she can really belt if she wants to. Relatability over showmanship.
On "Imali," Nobuhle seeks financial blessings for herself and her kin, amidst the cost of living crisis that's rocking the entire world, with a prayerful approach that makes it easy for listeners to slot themselves in the same petition. The premise is simple and she furnishes each line with a heartfelt, resonant cadence. Once or twice, she belts—"Iyo iyo yo!"—to establish the pressing nature of her prayers but it doesn't take long to revert to a cool, soulful register, almost as if she's assured that her requests is reaching up into the heavens and will be answered when due. Philippians 4:19.
"Imali" is loaded with feeling, a song that can be multipurpose depending on the listeners. It could fit into an early morning set at home, possibly slide into a DJ set at KONKA, or maybe become a staple amongst gospel loving folk. Perhaps most important is that it strengthens Nobuhle's standing as one of the best artists working in dance music right now.
Listen to "Imali" here.
---