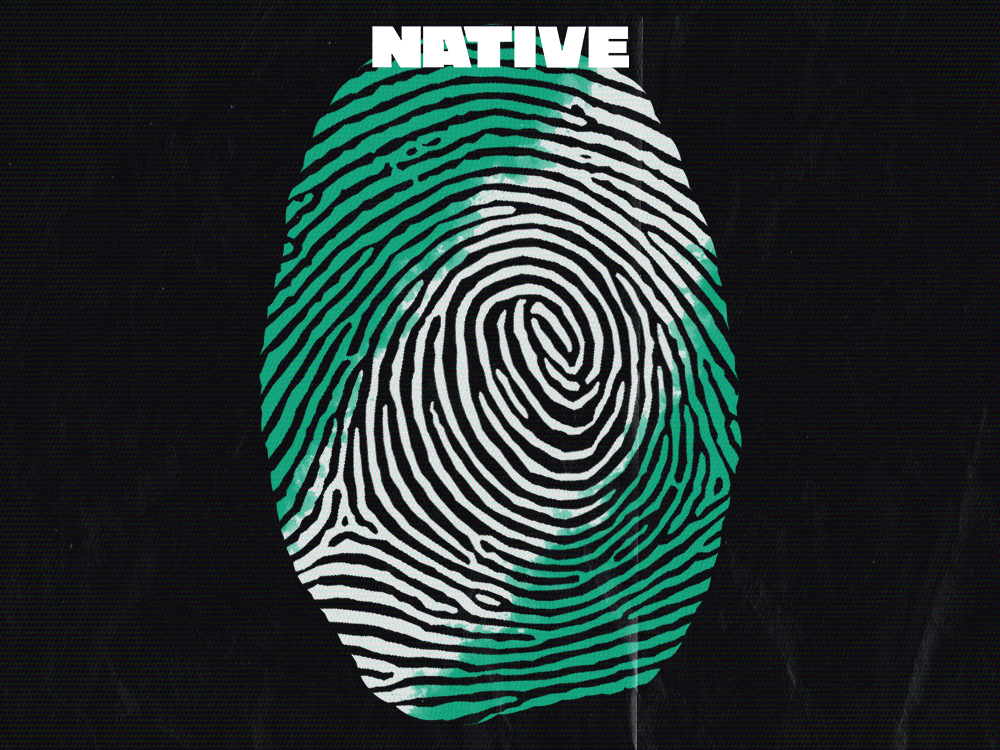 Nigerians are demanding accountability from INEC following the 2023 election
A series of inefficiencies has led to popular mistrust
On Saturday, February 25 2023, Nigeria held one of its most pivotal elections till date. Following eight years of rule under the reigning All Progressive Congress (APC), the country has taken massive blows to its economy, made worse by a declining currency and the rising price of petrol. In the run-up to the election cycle, these issues were only exacerbated by the ongoing naira and fuel scarcity and increased violence and brutality from authority. With all the strife in mind, many Nigerians across various age groups, tribes, and backgrounds were frustrated with the current administration looking to the recently concluded Presidential, house of Assembly and Senate elections as a time to vote out its inept leaders.
Elections in Nigeria isn't an activity for the lighthearted. As our history books go and the first-hand experience of many who have lived in the country, elections are peak times for the instigation of corrupt and violent practices. Despite the introduction of the new bimodial accreditation system which was introduced to curb issues with overvoting, this past Saturday was no different with several reports of malpractice, voter suppression and violence across various states in the country including Lagos and Rivers State.
All eyes are on Nigeria's electoral body, the Independent National Electoral Commission (INEC) which is currently under scrutiny for the increasingly disturbing reports surrounding its lack of proper planning and implementation. In the run-up to Saturday elections, popular mistrust in INEC shot up the roof. Citizens had a lot to worry about; from the logistical efficiencies which made voter registration and PVC collection so daunting, to widespread images of adolescent-looking children accredited as voters, the dominant conversation going into Saturday was whether the INEC would adequately carry out the job it had been preparing for the past four years.
PRESS RELEASE
Challenges Experienced With The INEC Results Viewing Portal (IReV) pic.twitter.com/MbTFXIqugP

— INEC Nigeria (@inecnigeria) February 26, 2023
Last year, the INEC chairman Prof. Mahmood Yakubu demanded an election-budgeted N305 billion in addition to the annual N40billion the organisation is allocated, citing the growing costs of manpower and resources it would take to organise polling units across the 36 states of the country. Having being availed of the huge monetary resources it demanded for, many Nigerians looked to the 2023 elections as a time for INEC to make good on its duties.
On a national scale,  elections happen once every four years, a timeframe that should allow for sufficient preparations for a civic responsibility that determines the future of a country. Electoral malpractice and negligence shouldn't be a political discussion in these times but as we have seen often across the African, true democracy is still very far off. The leaders of old systems bank on widespread corruption to keep them perpetually above removal from public office. As an electoral body charged with impartiality to the Nigerian populace, the 2023 elections were a let down, which massively highlighted the body's gross ineptitude. 
Perhaps the earliest demonstration of an unplanned election was the late arrival of INEC officials at polling units across the country. On Saturday, the election was scheduled to start at 8.30AM, however, by mid-day, several reports reached social media of the zero attendance from officials and in some cases, their arrival without the adequate voting material. Between those hours, millions of Nigerian voters resisted the urge to return home, determined to cast their votes for the candidates of their choice. 
Even with the late arrival at polling stations, it was gathered that the officials were understaffed and sometimes undertrained, slowing down the overall voting process well into the night at some polling units. For those who stood for hours in queues that Saturday, it was considered a fair price to pay for good democratic representation in the next four years. Still, INEC officials weren't all voters had to suffer; in the states of Lagos and Rivers, several incidents of thuggery and voter manipulation were recorded, and it's something that has no place in any voting space at all, let alone in national elections. 
Amateur footage shared with TheGuardian alleges voter result manipulation at a collation centre in Apapa, Lagos. Party officials accuse electoral officials of inputting altered figures into the master sheet.

Stay informed on #NigeriaDecides2023 by following The Guardian. pic.twitter.com/clW4cFKkq7

— The Guardian Nigeria (@GuardianNigeria) February 26, 2023
Among the discrepancies that were allowed to stand by INEC was the gross persuasions ongoing on the day, as officials attempted to sway votes in favour of APC's running candidates. Through these illicit practices by officials at the polling units, there was a deliberate frustration of electorates at several polling stations. Working for the public entails communicating with the public, but on that Saturday, the relationship was more hostile than conversational in many polling units across several states. The voting process dragged on till late hours of the night, with voters across several regions present at their stations until 11pm in some cases, and some others even later than that. 
Alongside this, INEC failed to adequately present its officials with all the necessary tools. In some polling units, reports circulated of citizens offering to share essential materials like power supply, ink, internet—things the INEC should have had available. There was also a suspicious motivation to keep election results from being uploaded via the BVAS portal. Many voters complained that after stations had counted their votes, the officials repeatedly found excuses to avoid uploading the results. There were more direct instances of malpractice, a viral video taken from Apapa in Lagos showing an INEC official who was manipulating results in favour of the APC. There were also result discrepancies on the iRev website where polling units were displayed; in some were uploaded faces of electoral officers rather than results; some others had photos of unverifiable quality, white-toned and mostly unreadable. 
Despite their numerous gaffes which took place over the weekend, INEC remained largely silent on the issue. A shoddy statement was issued on social media concerning the widespread issues of the iRev website, blaming the "technical hitches related to scaling up the iRev from a platform for managing off-season State elections to one for managing nationwide general elections." The reported cases of malpractice and inefficiency were paid no mind, and on Sunday afternoon, the National Collation Centre was declared open in Abuja, although a number of states still had local governments that hadn't voted at the time. 
BREAKING: A hunter found thousands of PVCs disposed inside the bush at Nnewi North LGA, Anambra State. @inecnigeria 😭😭😭 pic.twitter.com/VHO6dujWZZ

— Jaypee (@JaypeeGeneral) February 21, 2023
In parts of the country where voting didn't happen because of logistical problems or violence, INEC gracefully scheduled a rerun on Sunday. These were mostly in the southeastern part of Nigeria, where there were massive accounts of voter suppression prior to the elections and even during. As someone who resides in the region, I know firsthand that potential breakout of violence would have been reason enough for many people to not vote, but that wasn't the case in most Eastern states. The people had great will to participate, and often INEC let them down, reducing a great number of voters during the PVC collection stages. In the days to the election, it was reported that two hunters came upon a discarded cache of PVCs in a bush within the Akamili community in Nnewi, Anambra state. 
At this very moment, there are still many electorates who haven't gotten a chance to vote. Across Abia, Imo, Enugu and parts of Anambra, the number of disenfranchised voters is largely unknown, which is an anomaly that shouldn't be allowed to stand. Speaking to a voter from Ogidi, he affirmed that no one voted in the 3000-populated polling unit of Ward 1. "They arrived late with just 800 materials," one of our sources said, "people refused and requested they should bring the whole material and refused them to start the voting because they won't vote half. Inevitably, they agreed to come back the next day which was Sunday; we went there around 8am, no INEC officials showed up. I'm so hurt," he shares with the NATIVE.
2 days in a row, @inecnigeria officials have not shown up. This is Orlu in Imo State. Yet I have a seen a result from here. Stamped and signed. The voting populace refused to be bought so they are buying INEC. pic.twitter.com/bCSKMpuSi4

— Ijeoma Aniebo (@Declectic) February 26, 2023
Few days before the elections, the Federal High Court in Lagos stopped INEC from entrusting the distribution of election materials across the state's polling units to the Lagos State Parks Management Committee and its chairman, Musiliu Akinsanya, popularly known as MC Oluomo, a member of the APC who's the same visually implicated in threats against Igbo people at a Lagos-based polling unit. Ruling in favour of the Labour Party and five others, Justice Chukwujekwu Aneke ordered an interlocutory injunction which prevented any such association. Other situations, such as liking a post criticising Labour Party candidate Peter Obi, has put a hovering question mark on INEC's supposed objectivity. 
Prior to the 2000s, INEC was founded to checkmark the country's adherence to democratic institutions—a crucial foundation meant to ensure that the citizenry's choices were elected and adequately represented at the helm of the country's politics. In the years since, the electoral body has largely split opinions, with some of the view that it has corrected some of the deficiencies which rocked elections in times past. Others haven't been so convinced, and for good reason, as INEC have been prone to work in relative obscurity without revealing their practices to the suspecting eyes of Nigerians.
INEC and its residing chairman, Professor Mahmood's insistence on allowing things to move on as though voter suppression is not being carried out before our very eyes, is quite disheartening. If anything, his imminent sack should come with charges locating his place in the disruption of Nigeria's democracy, leading a corrupt process that has seen many declare him the worst chairman of INEC ever. 
Prior to the elections, President Muhammadu Buhari promised to concede to INEC to ensure free and fair elections. Not only has the election not been free, the challenges of security have proved to be anything but fair. In all this, the Nigerian Police should also catch its due share of criticism, showing as we've seen in videos that they're working more in tandem with detractors than they are on protecting voting citizens. Such anomalies feed the idea that corruption in this election cuts across several governmental and paramilitary agencies, and with the overwhelming evidence that's been recorded and shared online, it's more than an idea at this point. It is the ugly truth.            
I call on @inecnigeria Chairman, 'Professor' Mahmood Yakubu to tender his unreserved apologies to over 215 million Nigerians, and as well tender his resignation at this point.

This is the worst election to be conducted in Nigeria.

I've never seen a thing like this all my life. pic.twitter.com/oOQK6AIl6a

— Ike Ihiala🇺🇸 (@HisKnowledgeabl) February 25, 2023
INEC remains questionable in all of this. In light of the inefficiencies we've so far witnessed, the mistrust of the citizenry is established on solid grounds. As votes continue to be counted, the shouts for malpractice have been deafening. The results of Ekiti state remain keenly contested while re-run elections in Delta state are allegedly being manipulated with state power. Final results would expectedly be announced in the coming hours but it's quite a hard position that INEC has placed Nigeria in.
---