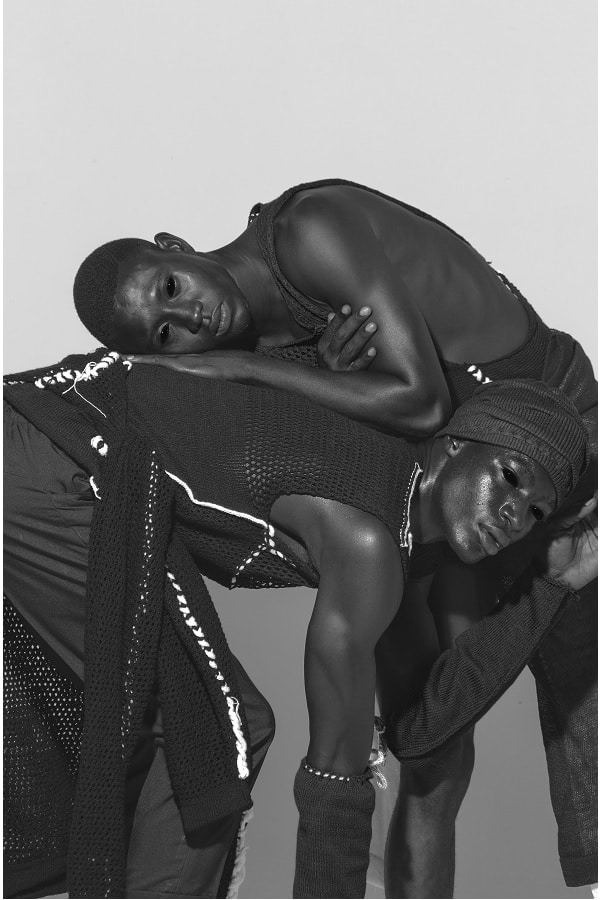 Nigerian knitwear label Bloke tackles existentialism with its A/W17 collection
Existentialism, but with knits.
It takes some serious cojones to go into fashion in Nigeria. Considering the entire system of doing  business is stacked against the niche producer seeking a tiny but dedicated market. It takes even bigger ambition to start a bespoke men's knitwear brand, considering our climate and our predisposition for light airy clothing. But Faith Oluwajimi has done just that with Bloke, his conceptual mens knitwear label and drawn the keen interest of local and international labels. His pieces and collection dip deeply into the abstract and require a lot of careful contemplation before they are attempted. But they are intriguing enough that in 2015 Oluwajimi's label was chosen at one of the 200 emerging labels globally that are changing fashion by Vogue Italia.
Oluwajimi is about change fashion some more with his new AW 17 collection "NOBODY KNOWS YOU" a project on how millennial while constantly connected to other through third party platforms often feel invisible. This invisibility pushes them to seek attention by increasing bizarre acts and gestures. It's a treatise on existentialism, using the designer's own life and experiences as a sample size for what is happening elsewhere with young Nigerians. The campaign images are monochromatic, which is sad, considering the clothes portrayed are actually in colour, but perhaps this speaks to the dourness of the lives of the millennials the collection seeks to represent. This is also Oluwajimi's first time experimenting with actual fabric in his designs.
And it will be interesting to see the whole thing, sans the slight kitschy horror trope in the creative directing. There is some interesting lacing on the pieces and lace detailing that menswear, often hypermasculine and unflattering desperately needs.
Enjoy.
Photo Credits:
BRAND: BLOKE @bloke_ng
PHOTOGRAPHY: Kene Nwatu @kenenwatu
STYLING &ART DIRECTION: Daniel Obasi @iamdasidy
MODELS: Mannie Adesoyin @mannie_be  and  Oluwafemi James @oluwafemior
PR: Vr Creative Agency @vrcreativeagency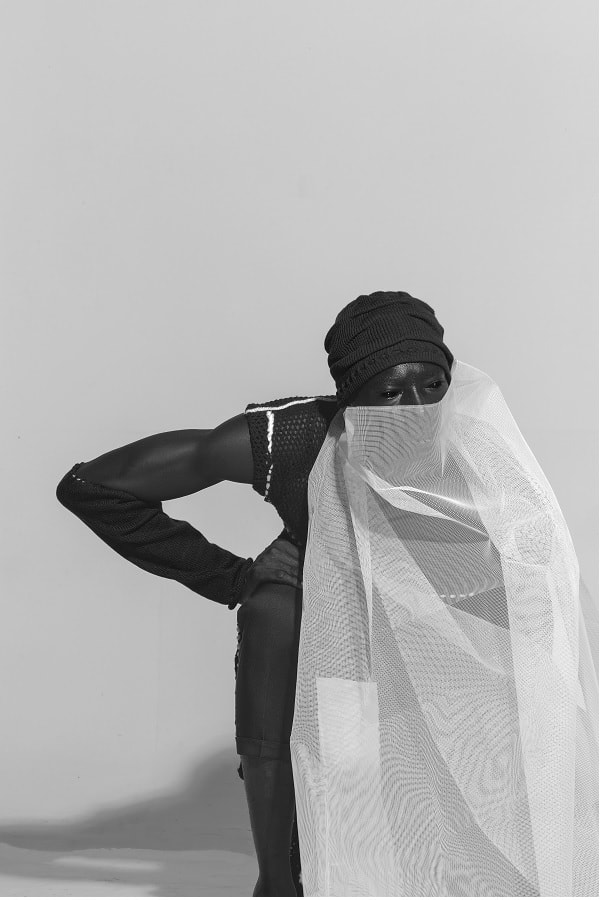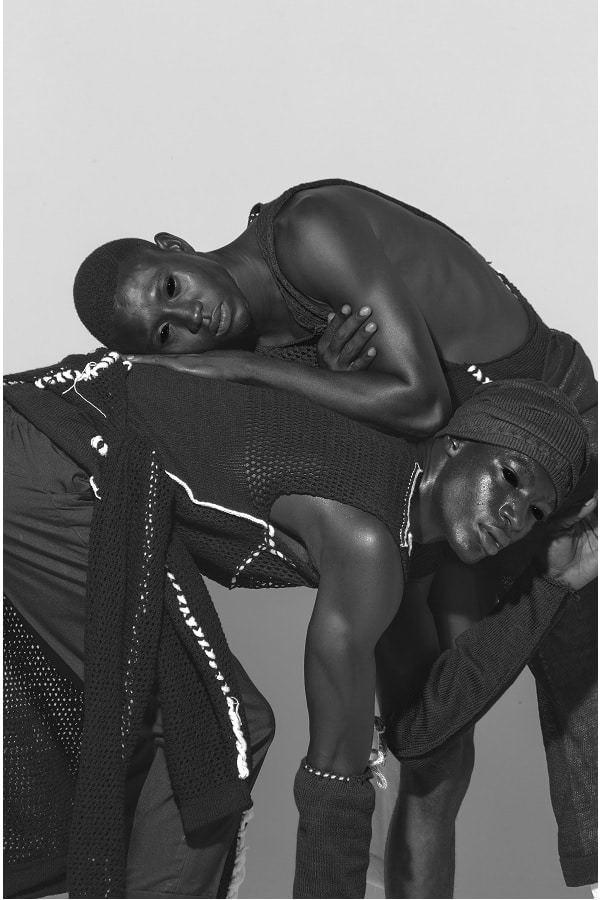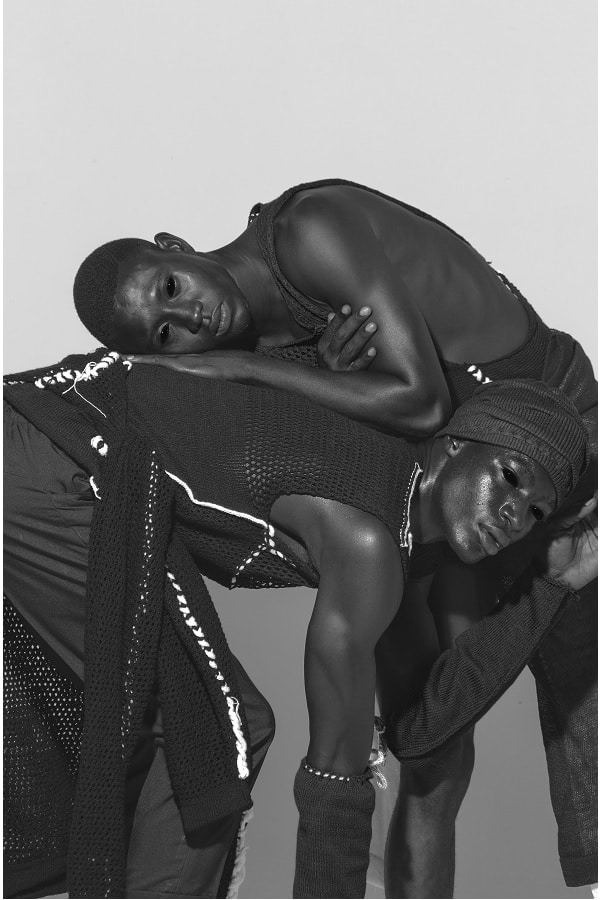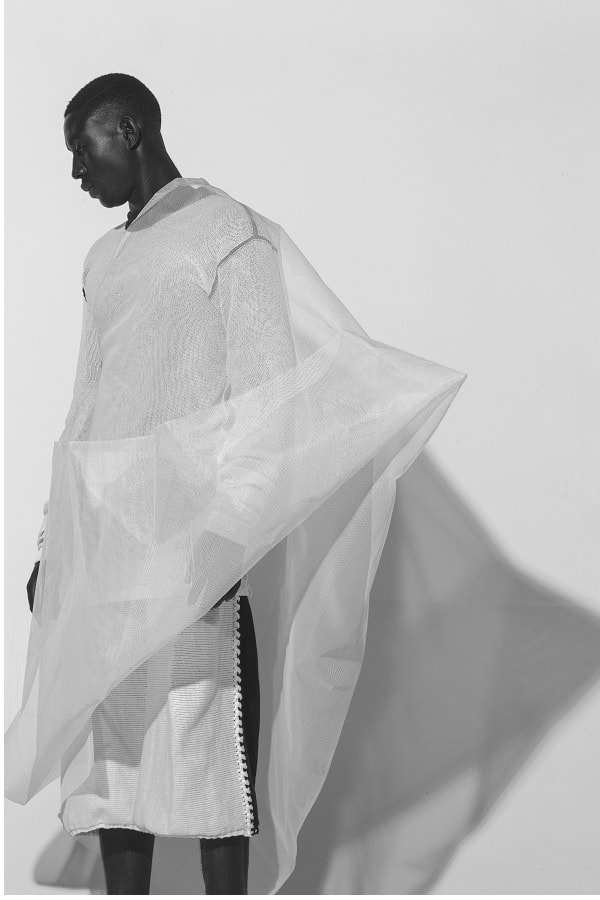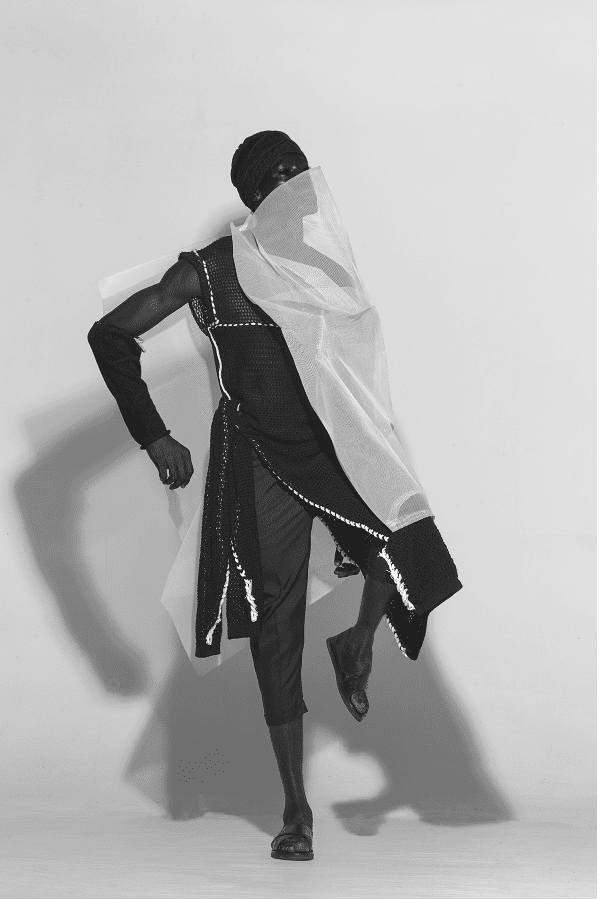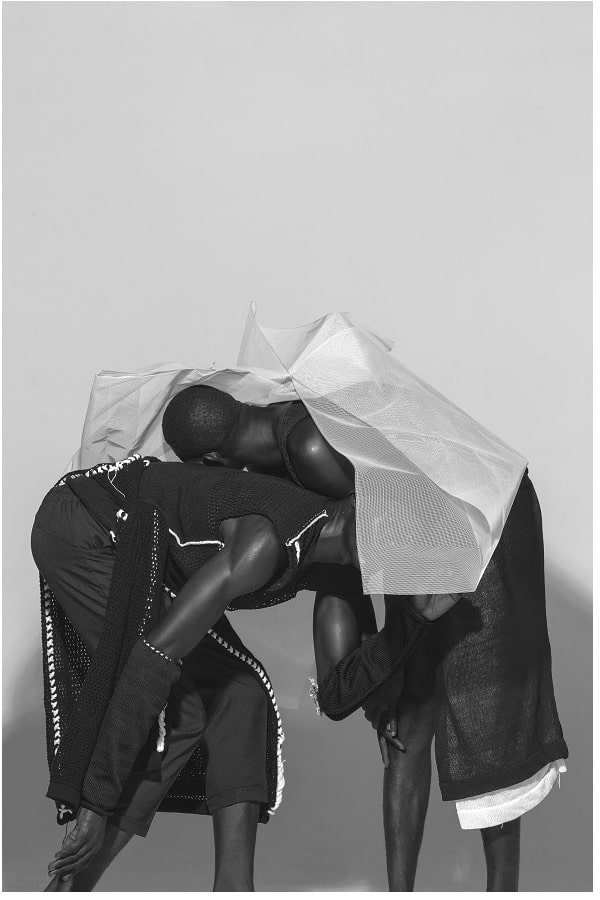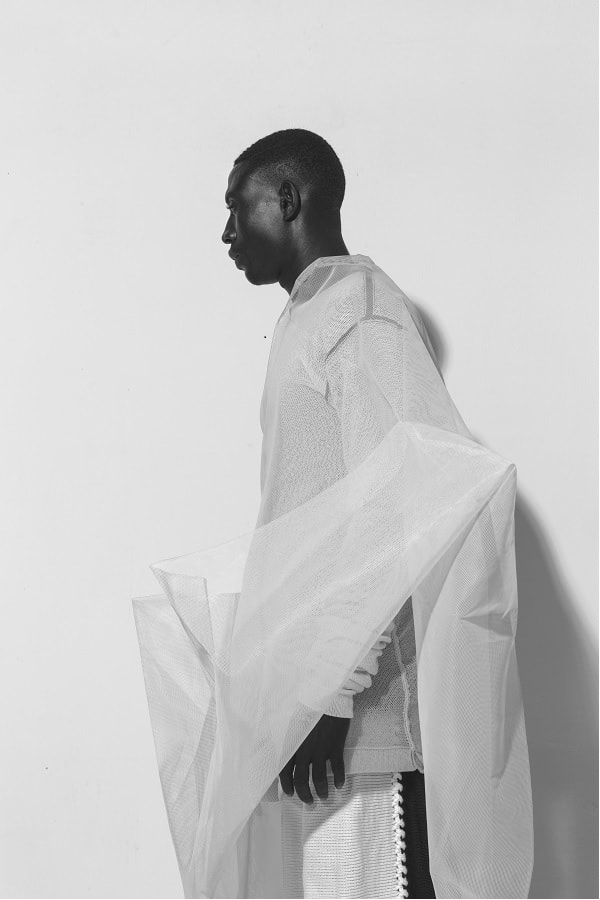 \