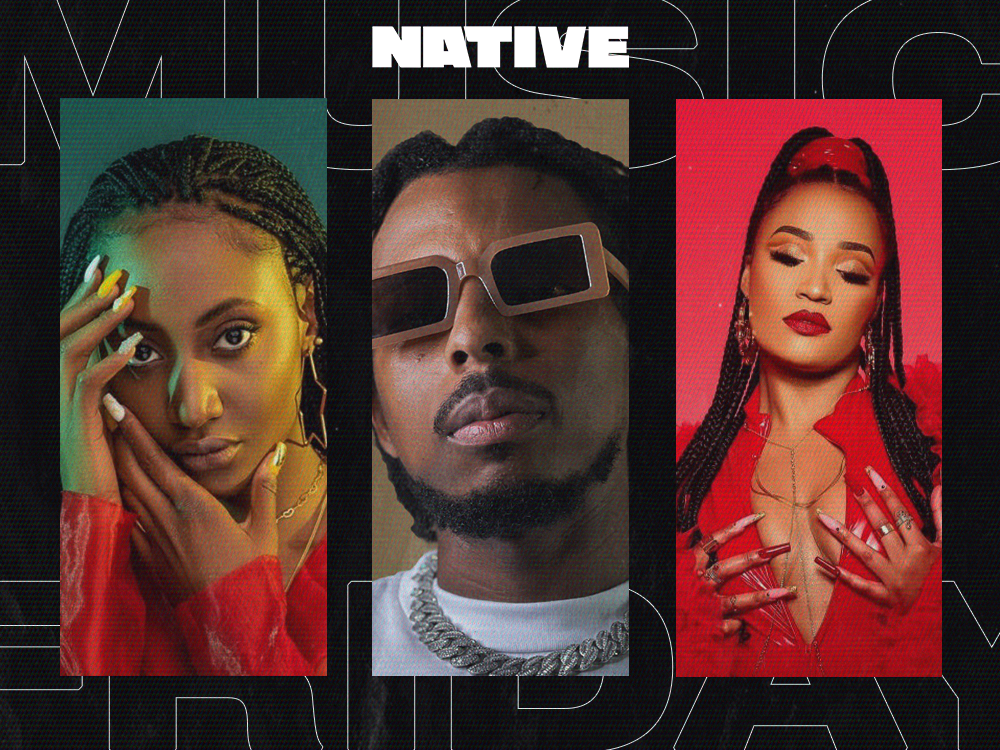 New Music Friday: Projects From Bella Alubo, LeriQ, Bontle Smith & More
new music for the weekend
It's another Friday and time for a roundup of music projects from African acts to check out. Throughout the week, music has poured in from all over the continent and sometimes it can slip through the cracks, unheard. This column serves to bring those projects to your ears as you prepare for the end of work and look forward to the weekend. Settle in for an experience as we travel the African continent for the latest music projects.
BELLA ALUBO – 'LAGOS 101'
Bella Alubo's latest EP, in the title, pays homage to the Nigerian city popular for its rambunctious energy. She makes it clear on "Lagos 101" with Falz. After that, Bella Alubo pays homage to the sounds that appeal to her: from R&B to Dancehall to Afropop. She is a fierce character on "Unstoppable," rubs shoulders with the rap legend The Notorious B.I.G on "G.O.A.T" and revels in the joys of life on "Party Gyal." 'Lagos 101' is a fine effort.
YAADMAN FKA YUNG L – 'YES INDEED'
Yaadman, formerly known as Yung L, has never wavered with quality output. His consistency (and the quality therein) has kept him in the music conversation even as times evolve. On his new EP 'Yes Indeed,' Yaadman reminds listeners of his brilliance with his patois-influenced delivery that cuts through to the soul. While 'Yes Indeed' has a playful vibe to it, Yaadman ensures it's packed with solid work with songs such as "Looking For Me" and "Sabi Boy."
KAESTYLE & LERIQ – 'ASYLUM'
It is no surprise when artists and producers link up to make a project. Newcomer Kaestyle and veteran LeriQ are the latest duo on that roster. On 'Asylum,' both creatives fuse their energies and perspectives for a thrilling body of work. Kaestyle identifies his need for wealth on "The Bag," unfurls his seductive side on "The Emotion" and chases fun on "Yolo." On 'Asylum,' LeriQ's versatile production is the perfect foundation for Kaestyle to blossom.
PABRYMO – 'CITY BOY'
On 'City Boy,' Nigerian act PaBrymo puts his best foot forward with a collection of songs that highlight his penchant for relatable street-smart lyrics and ear for groovy beats. With the assistance of Seyi Vibez, ODUMODUBLVCK, Minz, Kida Kudz and Rasaqi NSG, he makes 'City Boy' an interesting project that is sure to find a home within listeners.
ABIDOZA – 'PHOLA'
South African DJ/producer Abidoza drops a new album that furthers the heritage of the Amapiano genre. Over groovy beats that fuse elements from R&B to electronic music, 'Phola' is a worthy addition to the canon of South African dance music. Featured artists, including Xenia Mannasseh, MaWhoo, Leandra Vert and Berita, give voice to Abidoza's productions for a wholesome listening experience.
THA BOY MYLES – 'LEVEL UP'
Rising Nigerian act Tha Boy Myles follows up 2021's 'Mylestone' with a new EP 'Level Up,' where he showcases more of his talent. "Level Up" with BNXN is one of the project's standout tracks – encouraging listeners with stories of their perseverance. There are also love songs such as "Something Special" and the Fave-assisted "One Sided." Any listener will come off 'Level Up' with a better appreciation of Tha Boy Myles.
BONTLE SMITH – 'THIS IS ME'
Bontle Smith takes centre stage on 'This is Me,' as she curates her sonic universe of joyful Amapiano beats. She uses her vocals across the songs while also inviting collaborators to join in her orchestrations. On songs like "Dipula," "Melodi," and "Shabesa," Bontle operates from different emotions, touching aspirational topics here and seeking fun there. In all, 'This is Me' is a good showing for Bontle Smith.
JAY CLIFF – 'WICKED SUMMER'
On his latest three-song pack, Ghanian act Jay Cliff shows his slick flows and deft songwriting. There's an ease with the way he sings, a breezy confidence that is infectious. The production is eclectic in style fusing elements of Dancehall and Afrobeats and Amapiano for a tasty result. All three songs—"Unruly," "Up to You" and "E.N.D."—deserve listenership.
Featured image credits/NATIVE