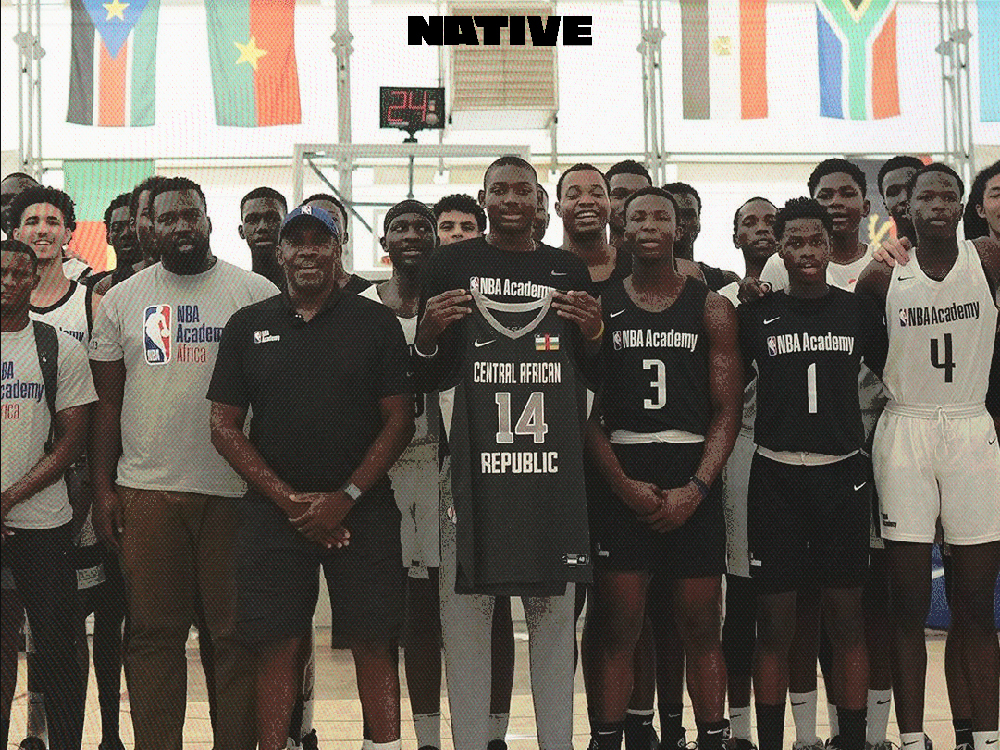 First NBA Academy Showcase In Africa To Be Held In Senegal
the inaugural showcase for NBA's young prospects
The National Basketball Association (NBA) in Africa has announced that it would be holding its first academy showcase on the continent. Starting today, Thursday, April 6 to Sunday, April 9, it will take place at the NBA Academy Africa in Saly, Senegal and will feature 71 high school-age prospects from 26 countries representing NBA Academy Africa, NBA Academy Latin America, SEED Academy and Mountain Stars Basketball Club.
Visiting the UNESCO World Heritage site Gorée Island, the prospects will participate in activities to promote cultural exchange and life skills development. That is, added to the advantage of the prospects competing with and against each other and showcasing their skills in front of NCAA coaches and NBA scouts, all of which makes the showcase an important event for the African basketball community. 
View this post on Instagram
"The first-ever NBA Academy Showcase Africa will provide impactful development opportunities and exposure to promising young prospects, while demonstrating Africa's capacity to host best-in-class basketball development events here on the continent," said NBA Africa Head of Basketball Operations Franck Traore. "We look forward to welcoming teams and stakeholders from around the world and helping the next generation of players showcase their potential in a competitive and fun environment."
As part of the mentorship package, twelve NBA Academy Africa prospects participating in the showcase will also be a part of the 12 Basketball Africa League (BAL) teams for the league's 2023 season as part of the "BAL Elevate" program. "The inaugural group of BAL Elevate players who joined our league from NBA Academy Africa last season not only showcased their talent and potential but also contributed greatly to the improved play in season two," said BAL President Amadou Gallo Fall. "We have received terrific feedback from the teams and coaches who worked with the players, some of whom went on to sign with NBA G League Ignite or commit to NCAA Division I schools in the U.S.  We look forward to watching this year's class contribute to their respective teams and continue their development on a global stage."
A year-round basketball development program, the NBA Academy aims to provide top high school-age athletes from outside the United States with holistic player development and open a pathway towards maximizing their potential. Since 2017, NBA Academies have been launched in Canberra, Australia; Greater Noida, India; San Luis Potosí, Mexico; and Saly, Senegal as a meeting place for top prospects from their respective countries and continents. The facility in Saly, Senegal, was opened in 2018 and features two indoor basketball courts, a multipurpose activity centre, a weight room, conference rooms, dormitories and educational facilities.
In a conversation with the NATIVE earlier this year, the NBA Africa vice president revealed that the organisation had plans to make basketball a more powerful force in the continent. Programs like BAL are a natural extension of that zeal, which as she said, is "one of the refreshing things about the BAL. It's creating that opportunity so that you don't necessarily have to leave the continent to become a successful basketball player and make a living. The BAL is enabling talents to stay on the continent and encouraging sports tourism in all the different countries, which ends up driving economic developments in the cities where we currently play."
---