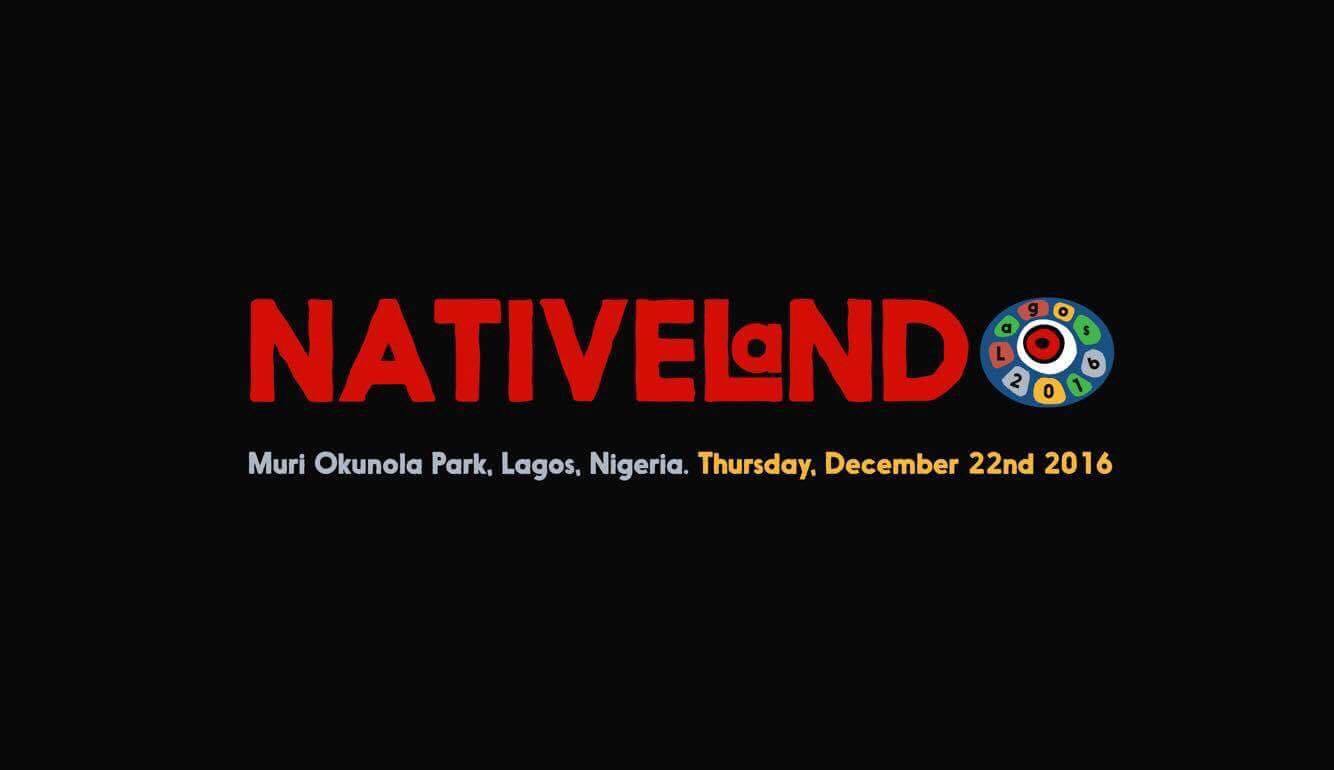 Welcome to NATIVELAND, Our First Annual Music Festival
Everyone is Invited.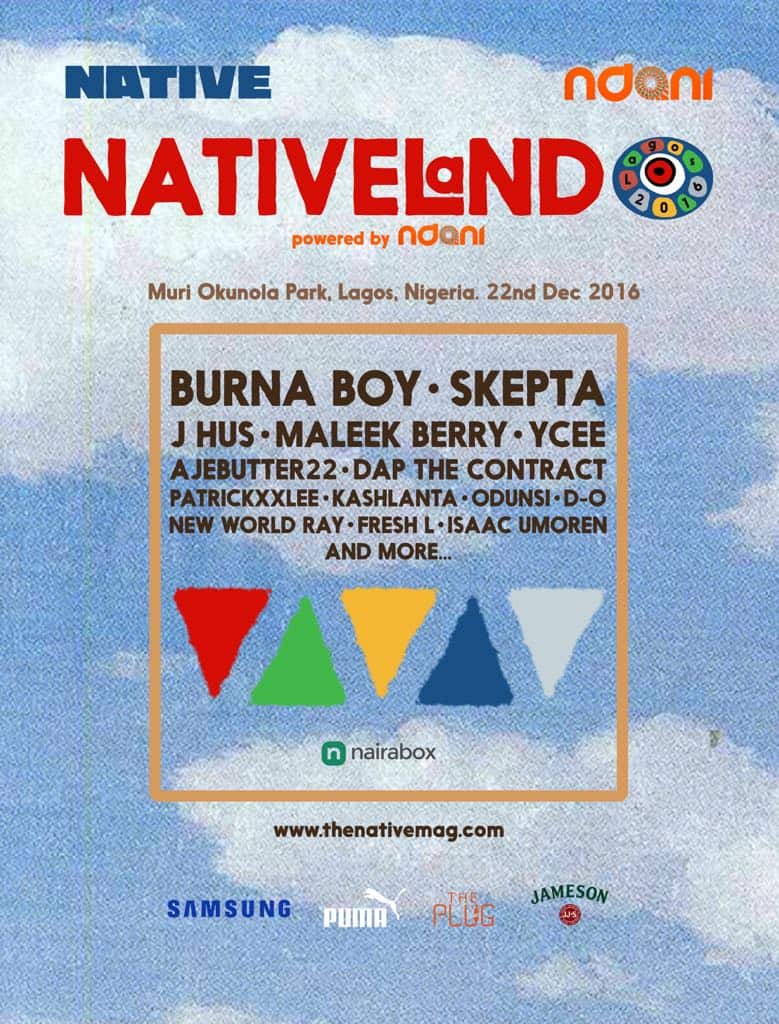 This Thursday, an idea we have silently nurtured for many years will be brought to life to you in the form of a Native, a music, pop culture, and lifestyle magazine especially styled for Africa's boisterous metropolitan youth.
Our arrival comes in style with the first official NATIVELAND Festival, at the Muri Okunola Park, Victoria Island, Lagos on the 22nd of this month. Festival-goers will be treated to a diverse set of performances and music genres from UK's gritty Grime to the best of Nigeria's alternative underground.
Strengthening the formation of sub-cultures that exist within the mainstream is one of our core values at The NATIVE and we have curated a set list that reflects that intent. The best of British Grime will be on-ground as our co-headliner, Skepta, alongside fast rising UK rapper, JHus are ready to thrill fans with energetic performances. On the native side of things, our other co-headliner Burna Boy will do what he has been doing all year, and is definitely not to be missed.  Other acts billed to perform include producer-turned-artist Maleek Berry, Soundcloud prince Odunsi The Engine, and Mark Ronson co-signed DAP The Contract. 
Tickets are now available at venues around Lagos, and online exclusively here. You can also stand a chance to win free tickets just follow our Instagram @TheNativeMag and our Twitter @NativeMag for more information.