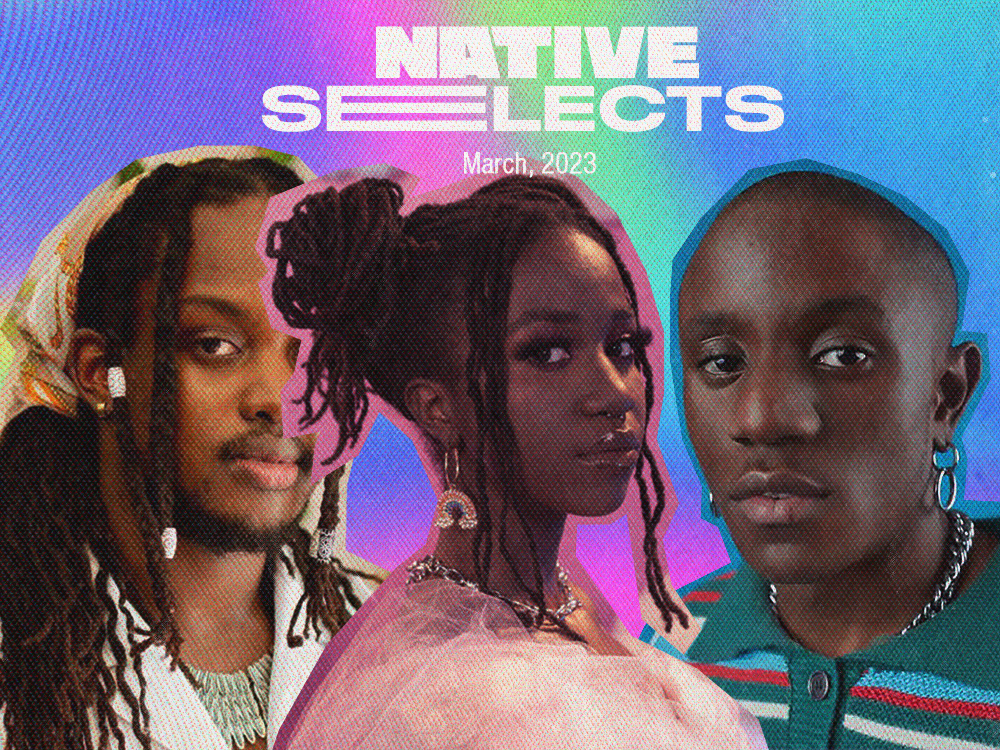 NATIVE Selects: New music from Victony, Chinko Ekun, THEMBA & more
new music for your playlists
It's that time again. Every day, new music shows up, sweeping fans and music lovers off their feet while artists gauge reactions to know the effect of their creativity. At the NATIVE, we are committed to keeping our ears on the pulse of the music scene and bringing the best sounds to your doorstep.
Last week, we brought you songs from Bella Shmurda, Justin 99, Elaine and more. Today, we have songs that move from Afropop to Amapiano to R&B, with our select artists showcasing their unending talent and passion for creativity. Lock in!
VICTONY – "SOWETO (REMIX) FT. DON TOLIVER, REMA & TEMPOE
Almost a year after his 'Outlaw' project birthed the hit track "Soweto," Victony returns with a star-studded remix featuring Nigerian superstar Rema and American artist Don Toliver. The track is another addition to the list of collaborations between Nigerian acts and their international counterparts, say Selena Gomez on Rema's "Calm Down" and Don Toliver's "Special." Rema and Don Toliver add spice to a song that has been a fan favourite across the world, settling into Tempoe's flute-sweetened production and reminding us again why "Soweto" is a fire track.
Uzoma
"MUSTARD SEED" – LANAIRE ADEREMI
Predominantly a performance poet, Lanaire Aderemi has now released her debut song. "mustard seed" is produced by the mercurial Yinka Bernie, who layers evocative strings with a neo-soul flourish. Her voice attuned to sparse movements, lanaire creates a record which floats with positive affirmation. It's a soulful record which lifts the listener into the ethereal soundscape with relative ease, while the repeated "I can do all things" builds a dream-like warmth throughout the song's runtime.
Emmanuel
"TABOO (REMIX)" – KAREN NYAME KG & DJ IC
In the later parts of last year, South African Afro-house musician, Karen Nyame KG delivers a soulful rendition on the high tempo productions accompanied by heart-thumping drum patterns and saxophone chords. For the remix with DJ IC, the track maintains Karen's honeyed vocals however, taking on a mellow, slowed down approach with focus on the infamous log drums commonplace in house music in these parts. 
Nwanneamaka
MAU FROM NOWHERE – "S_T_L" FT. MAYA AMOLO
Mau is the gift that doesn't stop giving and  "S_T_L" is testament to that. Joining hands with songbird Maya Amolo, the duo offer an intimate and minimalistic gift giving a sunset experience. The song was written in that liminal space where you recognize that you and this person need to follow your own paths but there still lingers a deep love and yearning for what you shared – and all the fears and insecurities that come with it. The delicate production and the conversational approach between the two artists portray pain in a beautiful and healing way. 
Tela
CHINKO EKUN – "I LIKE GIRLS" 
Once heralded as one of the best indigenous rappers around, Chinko Ekun has been rebranding in recent years. An important part of this comes from his flirtation with pop sounds, and "I Like Girls" is a confident move in that direction. Produced by Ozedikus, the spritzy record pulls from the logdrums of amapiano to establish its party-starting allure. Ever the punchline purveyor, Chinko Ekun sprinkles fun-streaked one-liners all over the record, emerging with a song which, more than proclaiming his love for girls, actually evokes a visceral mood which immerses the listener better into the groove. 
Emmanuel
THEMBA & NICO DE ANDREA – "DISAPPEAR (REMIX)" FT. TASAN & ANDREA OLIVA
South African singer, THEMBA joins Dj and producer, Nico for an upbeat electronic number about a soured love story. Accompanied by a heart-warming vocal performance by Kasan, the track serves as a part of the two pack 2022 release. For THEMBA's second release for the year, the newly configured version of "Disappear," comes with deep-house instrumentals from Swiss producer, Andrea Oliva. 
Nwanneamaka
Featured Image Credits/ NATIVE