Being a 90s baby in a Nigerian household for me meant King Sunny Ade's funky tunes playing at ear-piercing volume whenever my dad was in a good mood. It was also Fela blasting out from the sound system of the 504 and Yinka Ayefele providing the soundtrack at big parties. Music from the 70s was sophisticated, loud, at times political and a world way from the explicit MTV curated songs I loved and wanted to listen.
However, as I got older, these Nigerian classic moved from being background noise to form a part of my cultural heritage and a fond memory of my childhood bond with my parents. So you can imagine my shock when I found out that the first hip-hop song in Nigeria was not DJ Jimmy Jatt's "Stylee", but rather, a song released as far back as the early 80s'. With hip-hop's undeniable dominance today, it would seem that my mom and dad missed the cool train by a few years.
"The Way I Feel Rap" was released in 1981 by Ronnie (Ron Ekundayo), a popular TV presenter, OAP and DJ in Lagos who had caught on to hip-hop's chart-topping appeal after Sugarhill Gang's "Rapper's Delight" first introduced rap to a global audience in 1979. His role as a DJ, OAP and TV presenter allowed him to spot the hip-hop trend DJ Kool Herc had started in the Bronx and so when he decided to add music artist to his resume, he made sure to infuse rap elements to his debut project, 'The Way I Feel'.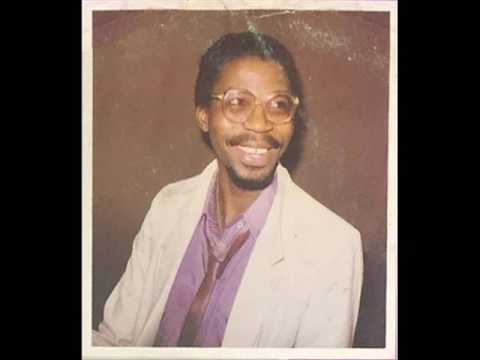 Listening to 'The Way I Feel' reveals that Nigerian musicians have always taken foreign music and played it back through a Nigerian filter. The project catered to the funk and disco demands of dance floors in the 70's, as each track featured electronic synths that captured funk's devotion to rhythm and dance. It could easily have been buried under the sheer volume of similar sounding project from the time, but Ronnie's hip-hop experiment on "The Way I Feel Rap" rescued it from obscurity and earned him a place in Nigeria's music history as the first rap song from Nigeria and possibly Africa.
Where Chris Okotie set a purist standard for disco music with his funky beats and melodies, Ronnie's selling point was the wild eyed enthusiasm to explore and discover amazing new sounds. Saying "I'm going to do it my way/ I'm going to rap to the beat the way I feel" with hip-hop's conversational cadence, "The Way I Feel Rap" doesn't sound like it was recorded by someone who was recreating rap for commercial reasons. In fact, he was trying to encourage more people to catch the vibe, as he spends most of the song defending rap's appeal to listeners while still narrating his romantic encounter at a club; "It makes you rock/ it makes you want to disco down/ She's got that thing called sex appeal".
"The Way I Feel Rap" inspired other early adopters of rap, such as  Mams and Hart who offered pointers at things to come and Oby Onyioha, who highlighted hip-hop's break dancing and sneaker culture. While these first attempts at hip-hop in Nigeria were awkward and mostly seen as mindless party chants, Nigerian rap has become decidedly more refined since the new generation of rappers like Naira Marley, Rema, Maison2500, PsychoYP, Blaqbonez and others emerged with their impressive and distinct narratives. Ronnie's song means rappers from Africa have their own homegrown and history to fall back on, and even though disco was also in the offering on "The Way I Feel Rap", it still stands as the first official declaration of Nigerian rap and the new era in music.
Stream Ronnie's "The Way I Feel Rap" below.
Featured Image Credits: YouTube/Average Records
---
You are meeting Debola at a strange time in his life. He wandered into a dream and lost his way back. Tweet at him @debola_abimbolu
---