Last year, Bella Alubo dropped her fifth project 'Summers Over',  a 10-cut piece featuring artists like Mr Eazi, Zlatan, Ladipoe and many others. On the project, we saw the singer work through the roller coaster of emotions she felt on the course of her romantic relationships, which in true millennial fashion is typically very complicated.
One of the tape's standouts, "Don't Trust Geminis" featuring Ezi Emela gained our immediate attention, which earned Bella a spot as the Best New Music in its release week. Now, under Mr Eazi's platform, emPawa Africa, she has now released the lyrical video for the track.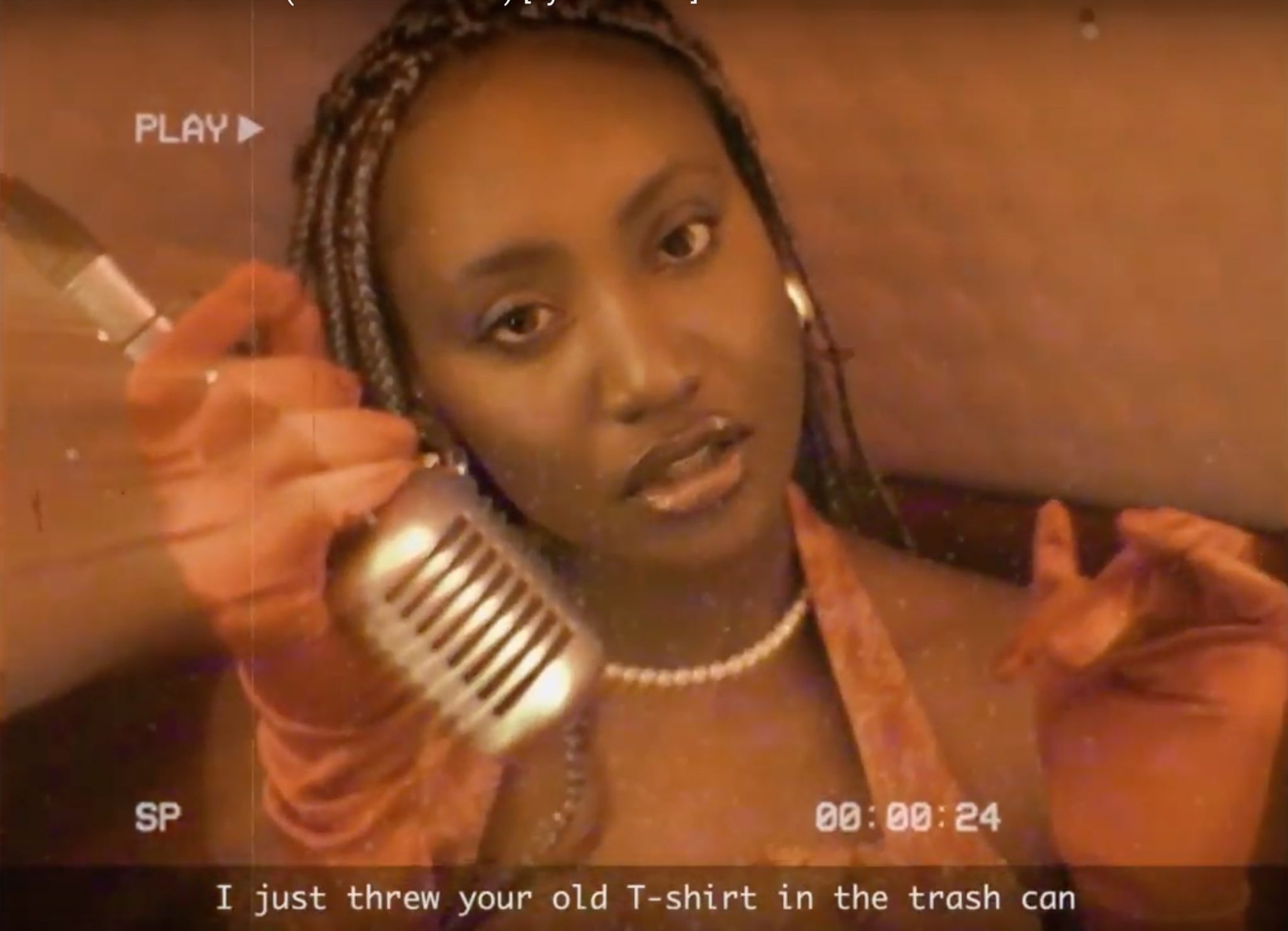 Bella Alubo is currently chasing a masters degree in the UK, and amidst all of that, she went through the uncertainty of losing  management before she found a new one, that lead to the birth of the lyrical video for "Don't Trust Geminis". It's a clear threat to past lovers who have hurt her, as she plays on the astrological archetype of a two-faced gemini who eventually reveals their true darker side.
Bella wields a knife as she sings, "I really can't believe I still believe your lies", leaning into hip-hop and r&b influences for a truly relatable bop for anyone who's survived a toxic relationship. In conversation with Bella Alubo, she reveals to me that she doesn't even fully believe in astrology. "I only check my horoscope when I'm super confused about something, but then my catholic guilt complex makes me pray for forgiveness right after" she admits, with a laughing emoji. A sentiment most millennials who grew up in religious families will wholly relate to.
She also reveals that the song's inspiration came from a string of heartbreaks from Geminis, but explains she isn't writing off the whole astrological sign completely, as there are genuinely some good ones left, like her father.
Watch the video for "Don't Trust Geminis" below.
Featured image credits/BellaAlubo
---
Tami is a lover of astrology, music and women. Tweet your fave female artistes at her @tamimak_
---