A year ago, when the city of Johannesburg, Tyla's hometown went into lockdown due to the global pandemic, her plans for becoming the face of South African pop music were put on hold. At the time, Tyla had only one single to her name, the incredibly compelling, "Getting Late", which ended up taking over TikTok and Instagram thanks to its dance-ready beat. For a debut, it's incredibly compelling as the sweet-voiced singer seamlessly blends pop sensibilities with the groovy percussive sounds of Amapiano. 
Once the whole world hit pause, Tyla felt the changes to her rising career, and decided to weigh in on her options before taking them. "We were sitting on the footage for a year," she tells me over a Zoom call from her family home last week, referring to the epic video for her debut single which was released almost two years after the record's original release date. Although Tyla believed her plan to capture 'the best video in South Africa'  was ruined, the video didn't suffer from the delay and went on to earn over 1.4 million views in record time. Now, catapulted into a new limelight, the 19-year old artist is looking to take over South Africa's radio waves with her infectious bops.
Born Tyla Seethal, the fast-rising singer always knew she wanted to be the next big pop star. She recalls having clear visions of the type of life she wanted to love, and it always involved making beautiful music and performing in front of adoring fans. Back then, it would have been difficult for Tyla's parents to see her vision as the bigger picture, as they preferred for Tyla to prioritise school and keep music as a hobby on the side. 
"I was actually studying Mining Engineering" she tells me with a wry laugh, before explaining that shortly after she began this course, she realised her passion for music and committed to it full time. Naturally, in the way any African parent would, they were worried however, today, we can see that Tyla staying true to herself has worked out well for her. 
Despite the delayed start to her career, thanks to the panoramic, Tyla still found a way to connect to her fans, providing fresh, relatable entertainment through social media—particularly TikTok, which is now home to her over 700k followers. During the lockdowns, Tyla would perform dance routines and share music covers, endearing her to a global audience who quickly embraced the Gen Z singer and her world for its relatability and the singer's impressive vocal delivery.
View this post on Instagram
It was through these dance routines that Tyla found a community of dance and music lovers, both old and young, eager to groove to her catchy style of music. "I love apps like TikTok and I've been using apps like this since the days of Musical.ly, so it's kind of a surreal experience to see my song bring together so many different people from around the world," she tells me. Tyla's style of music has helped her cruise to victory on these apps because they work to seamlessly blend the popularity of music with the videos created on the platform.
On "Getting Late", Tyla puts her own pop spin on South Africa's fastest-growing genre, Amapiano, by meshing both sounds to create a "fusion". She tells me that her diverse cultural and musical background is to thank for this direction in her own career. Growing up, Tyla's parents introduced her to a wide collection of music from around the world, including Brenda Fassie, Boyz II Men, Brandy and more. This allowed a young Tyla to subconsciously broaden her sonic palette, and by the time Tyla was creating her debut single two years ago, she instinctively knew that she didn't want to be confined to any strict boundaries. 
Her debut was the sonic manifestation of all the hard work she had put in with producer, Kooldrink in developing her sound and finding one that's unique and true to her. While looking to find her feet sonically, it also afforded Tyla the space to talk about her most vulnerable feelings in a light-hearted manner, which is possibly most key ingredient of a song. She tells me that she is able to do this because: "I'm a person that doesn't like being vulnerable, I really struggle with it, so I found a way to sing about my vulnerability in a more fun way". She explains that the earworm track has two meanings; the literal meaning which reveals that Tyla is late for a date with a cute guy because she's still getting ready, and the deeper one which shows Tyla's hesitation to rush any romantic situations.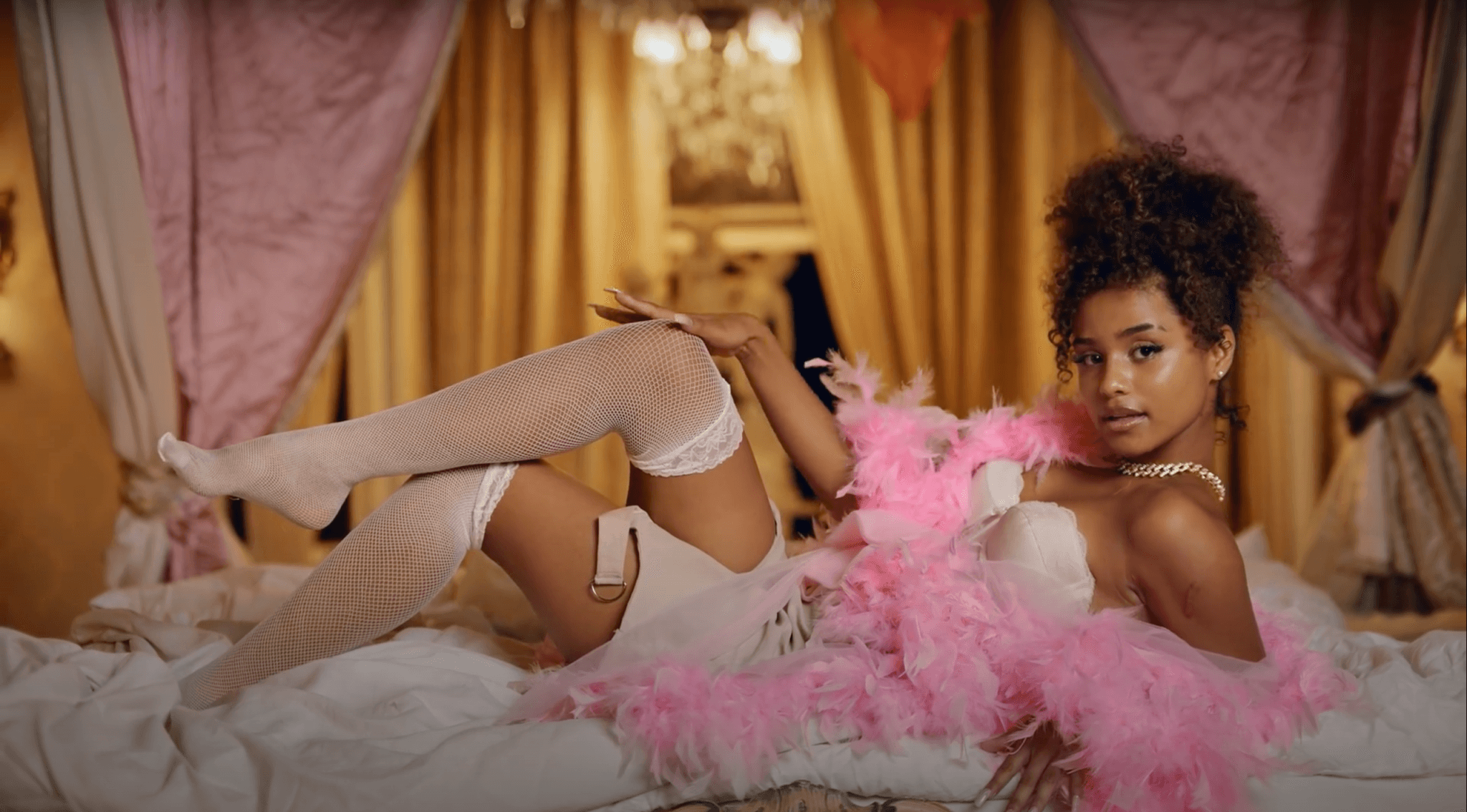 The best music today is the kind that gets your mind working, whilst still making you want to turn up, and with this, Tyla seems to have cracked the code keeping and maintaining an audience's attention. In addition to delivering the bops, Tyla is also being a hometown hero putting on for the people around her, as with her new platform, she is also shining a light on other South African creatives in her circle from local TikToker's and the dance community to the marching band in her debut music video. 
A key part of her career success, she believes, comes from the fact she has always had an inspiringly strong sense of self-belief and confidence in her team. "Getting Late" was released with no label backing, no professionals or gatekeepers; just Tyla, her best friend, stylist, and makeup artist, Thato Nzimande, her manager and director, Topshotta, and producer, Kooldrink. It's incredibly heart-warming to see their stellar results, considering the obstacles typically put in place for African creatives. 
With a blank canvas to paint however she pleases this year, Tyla is sticking to her guns and seeking to break every pre-existing mould of what a budding Pop superstar should be. She's now well underway to becoming one of South Africa's biggest Gen Z pop stars, one pouncing cat routine at a time.
[Featured image credits/Courtesy of Tyla]
---