In the fast-moving Nigerian music industry, success for musicians always seems sudden. In reality, it takes about six years of constant grind, on average, for artists to go from the underdog with a demo to selling out shows at Eko Hotels. These days, the internet has revolutionised the practice of making music. Artists can now create and distribute their music to a global audience from the comfort of their homes with fewer barriers than in the past. This shift has come with a sense of urgency. Artists now have to work on actively reinventing themselves to appeal to an audience with constantly evolving tastes.
Skales has always been one of the odd ones out. His career began just as the impact of the digital age started to become visible in the music industry. Unlike other artists who have just about the same milestone on their resume, at 27, he has been in the industry for about a decade. At the start, his career seemed to be on an unstoppable upward trend. Even without the favours of the YouTube craze that project many careers into international infamy, his talent and upbeat attitude had earned him a significant audience between his city of residence, Kaduna and Jos.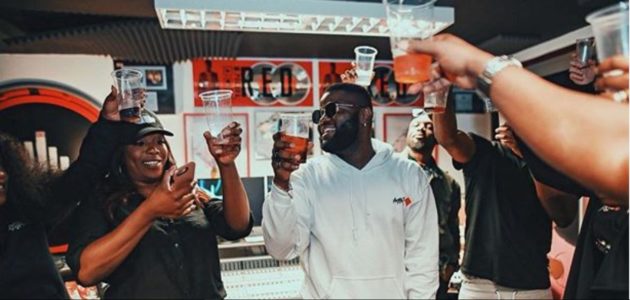 Born Raoul John Njeng-Njeng, Skales' earliest in-road into the music industry goes all the way back. In 2007, Skales met Jude M.I Abaga a Jos-based emcee, making music with his brother, Jesse Abaga a student in the University of Jos. M.I. had been in the music industry for four years, creating a distinct niche for himself along with a few alternative artists aligned with his independent imprint, Loopy Records. Loopy Records opened doors to Skales first studio recording on Jeremiah Gyang's soft-rock gospel track, "Kauna Allah (God's Love)", and then his first ever single, "Must Shine", produced by Jesse Jagz.
By this time, Skales already had a strong presence in the University of Jos, elsewhere in the city, people on street were starting to recognise him. This motivated his entry into the Zain Tru Search—one of many talent singing competitions that started the reality-tv show wave that followed—in Abuja with the goal of earning a larger audience. He was a shoo-in for gold at the competition of course, but as he puts it, "Things were still slow in Abuja". Getting signed by a dependable label took an act of God, getting bookings were near impossible. As he recalls, "Heading for a Grammy" was borne of that low point, to assure anyone who was still supporting of his intentions to become the greatest.
Going off the adrenaline of making such bold statements so early on, Skales resolved to move to the city as his next step. He thought "I'm a great now let's see what would happen there". The decision may have been impulsive but the location was not.
Lagos is Nigeria's business and entertainment melting pot, but the city's briskness requires that a person be equally as fast thinking, and Skales was. The first ballsy decision, he recalls, was crashing a concert stage with the help of a friend. As he remembers it, the crowd was into his abrupt entry: "The bouncer wanted to pull me off [the stage] but everyone was feeling me [rapping] so the bouncer just allowed", he says laughing quietly. His persistence paid off, Osagie Osarenkhoe, a music entrepreneur was in the crowd that night too. Impressed by his performance, Osagie took a chance to book him at "A SoundCity Event" where he met Banky W.
As the only rapper of a young record label also shipping careers like Wizkid and Banky W, E.M.E seemed to offer its artists the minimum of a platform to actualise their dreams. Yet with a headstart like an M.I co-sign and youth on his side, Skales's time under the label's management turned out to be an unassuming plot twist.
Shortly after signing with the label, came Skales' sound switch-ups; from rap to commercial rap and eventually to Afropop. The rumours that followed blamed E.M.E for trying to monetize the rapper's career by all means. It seemed a fair assumption, labels like Chocolate City have come under fire for pressuring artists to accommodate more marketable styles to appeal to a larger and faster-moving audience.
Fans are usually the most betrayed when rappers become singers so naturally, I asked Skales about his change of sound to see how he reflects in his grand career plan. In his words, the change of sound was no change at all. He was just waiting for the right opportunity to show his diversity and E.M.E presented it. "I've always been a singer", he added with an expressive sigh that betrayed how long he had been waiting to get that off the chest. Skales' insisted that he only started off as a rapper as a product of his immediate audience. "Every street kid in Kaduna was making rap music at the time, it was impossible to get away from it". But he's always seen himself as "an entertainer" and intended to create "all forms of music"—a similar line of thinking often echoed by D'banj.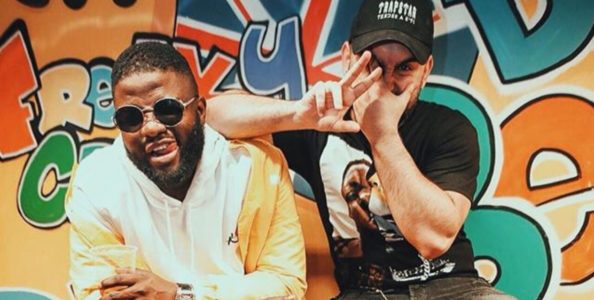 But in spite of his return to a music-making comfort zone, the slow growth he was anxious about at the start of his career had caught up to him in the form of a legally binding contract with E.M.E. The quaintness and obscurity of his EME days, however, gave him first-hand chance to study the game and build his industry negotiation skills. Lesson learned through uncredited work he did while under the label he hesitantly revealed.
"I was known as the guy making waves in 100 level"
At the end of his contract with EME 2014, Skales formed his own independent record label OHK, with the intention to use what he had learnt to launch other young artists' careers. He followed up the announcement with the release of the sleeper hit, "Shake Body", the uptempo Afropop instrumentals and his repetitive lyrics indicating his full transition into mainstream pop.
"Shake Body" charted across Africa, landed Skales' imprint a deal with Baseline Music, his debut album Man Of The Year, was on the way and his career seemed to be taking off. In 2016 however, reports of legal disputes over misappropriated funds between Skales, his manager and Baseline Music became the tabloid headline. According to the news, the label had Skales and Osagie arrested for not turning over the contractual percentage of his earnings to them. This may seem fair, but as the ordeal continued to peel itself, the ridiculous terms of the agreement surfaced on social media, highlighting some reasons artists are continuously reluctant to abide by contracts after catching a big break.
You know what really takes this piss? Here is Skales' termination clause… pic.twitter.com/xLg8vPar5r

— T. Rankïn' ∆ (@AfroVII) June 1, 2016
While the internet is doing a great job of providing tools to help young artists make their own decisions on the business front, some people have taken a more direct method of warning them. Industreet, a show produced by filmmaker and actress, Funke Akindele, is a deep-dive loosely based on the Nigerian music industry and how often careers are ended by music big men, offering shady deals. Last year Skales sophomore, Never Say Never Guy was released under Baseline Music, making his on-going arrangement with the label, a model argument against executive run labels and also why artists need to invest in lawyers.
Skales is quick to optimistically deflect such gory details by telling me about opportunities and doors he did not think would have been possible through rap. Music purists like to dismiss claims that rap is not a conventionally mainstream sound by saying good-hip-hop will always find clout. In that light, It would appear the Skales that was heading for a grammy many years ago has convinced himself to get there by any means today.
During our conversation at his current management's office, he recalls the time when he was the emerging golden boy, "I was known as the guy making waves in 100 level", leaning towards the table like he was spilling gossip. Somewhere between unfavourable deals and a decision to reinvest in himself and the change in the industry structure, his headstart was curtailed. 10 years working through the uncertainty and instability of the music industry is not easy, but Skales seems to have managed to keep his head above the water. "Someone like Olamide would say 'Skales should have killed himself by now", he says wearily as if to say he knows that the pressure on longevity since the internet age means that the stakes are higher now.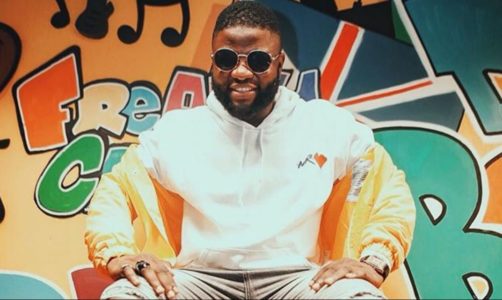 Skales rebuttal, says a lot more about his personality than his music. For his near-future plans, the singer tells me he is looking to invite artists from various ends of the continent to create with him for his forthcoming album, Mr Love,. According to Skales, other features from around the world will make the project, but only artists he has genuinely felt connected to.
A few weeks ago, Skales walked out on an interview with a TheNETng rep who had asked an unsavoury question. After meeting and speaking to him, his decision to leave the meeting did not surprise me. Not only because his description of himself paints him as someone who would "A positive guy who keeps his ears closed and eyes on the price", his manner also embodies the spirit of a man who knows what fights to pick. Much like a man who has carved his own path, he has formed his own road to glory and isn't letting these things get to him "People don't understand why I do what I do, but that's not really my concern". The goal is to be a global musician and from where he's standing, his journey so far has brought him to this moment.
---
"Tomiwa is figuring it out…" Tweet at her @fauxbella
---