Words: Edwin Okolo
Phtography: Adebayo Jolaoso
For a band that is largely anonymous, To Name A Few are surprisingly easy to track down. After a series of direct messages on Twitter, followed by a few phone calls, I sat with one half of Nigeria's most exciting alternative band. Ideally, I'd have wanted Christopher Tobechukwu Oti and Brumeh Dennis Oghenekaro together in one place, however geographical constraints meant I had to meet Brumeh alone. But I shouldn't have worried.
Brumeh (sometimes stylised as Brum3h) is exactly what you'd expect of a lead vocalist for an alternative band, and yet not. He's dressed in a navy dress shirt, his hair unassuming and he hums vocal runs under his breath while I order drinks; hot chocolate for me, an espresso for him. We sit and take each other in and I struggle to find my voice memo app to record our talk. I ask him if he uses an iPhone, he gestures to a now archaic Samsung phone at his side. We laugh at my presumptions, whatever awkwardness that hung between us dispelled. I was expecting a hipster but instead I have found an accidental luddite.
To Name A Few share some similarities with many of my favourite super groups. Both members met (and are still) in university, introduced to each other by a mutual friend who is also a musician. Both have established portfolios as solo artists and both have big plans for the future. Multi-layered artists are rare here, multi-layered artists who make music like theirs even rarer. It was only a matter of time before someone sought them out to understand the mystery around them.
The decision to form To Name A Few wasn't a conscious one, more like an organic progression from collaborating on a series of individual projects, intensified by mutual interests and proximity. They originally wanted to name the band "Soul Garage", but a brief Google search and a mildly sarcastic retort turned into band name gold.
The name has its disadvantages, including promoters misinterpreting To Name A Few as a literal phrase and genuinely omitting them off line-ups and event flyers. But it is also the perfect allusion to the nature of the group; a condensation of big ideas into a simple, accessible format.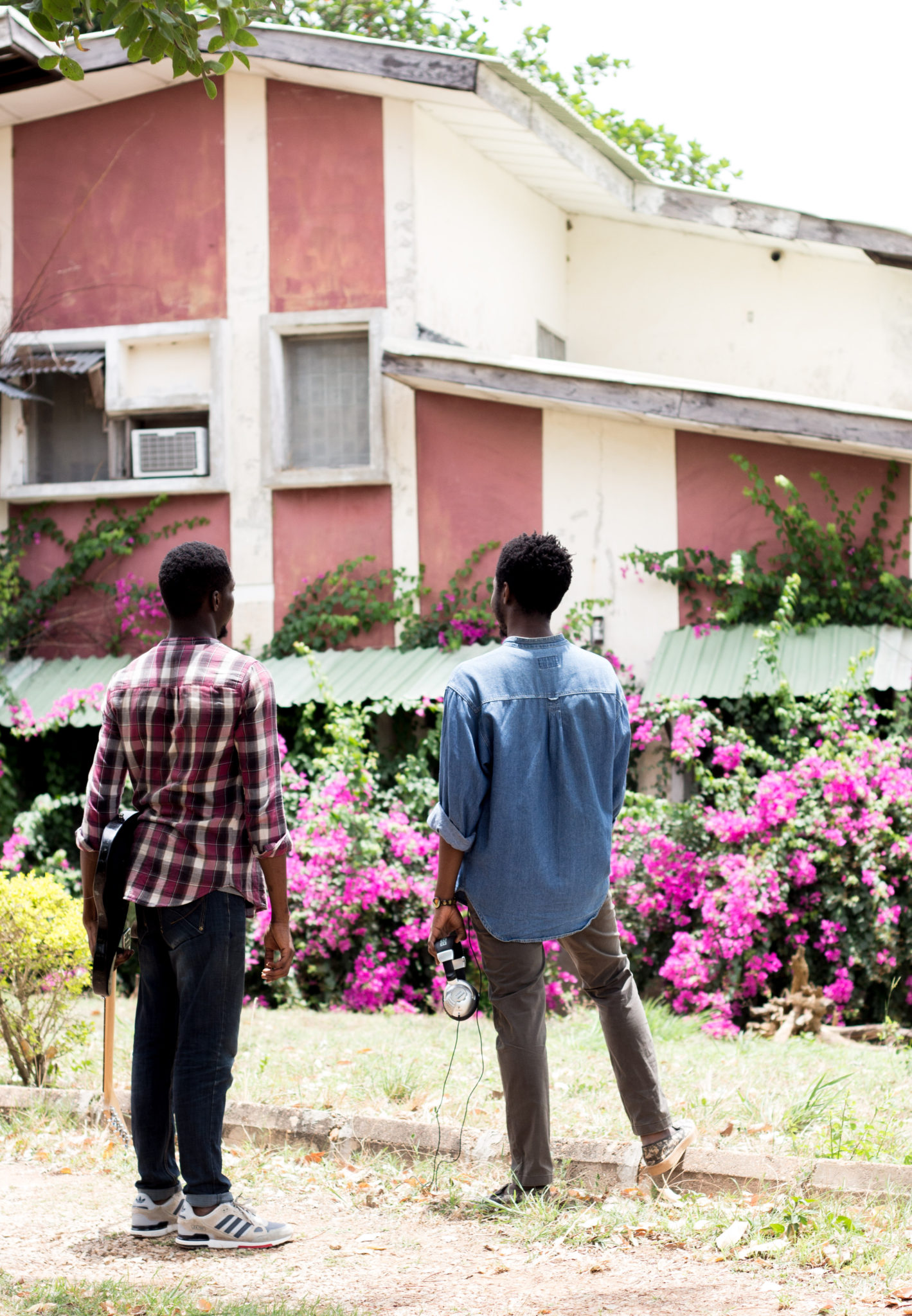 MAKING THE BAND
Accessible formats is the first topic Brumeh and I broach, that and the band's preference for relative anonymity, even as solo artists. Their motivations are simple; Brumeh's incarnation as a photographer made him more comfortable behind a camera and Oti's work as a producer meant working in anonymity, a state he guards jealously. Because of their divergent trajectories as individual artists, Oti and Brumeh have had to craft a very defined vision for their image as 'T.N.A.F'. The yearning for anonymity is something that has been utilised in the past by emerging acts such as SBTRKT, The Weeknd and Jai Paul, for varying reasons. However, it is very rare to see a Nigerian band take on this approach in an industry where seemingly everything other than the music is fed to the public in excess. Oti and Brumeh don't agree with this, they are content with waiting in the shadows until all the pieces fall into place.
For a band with the kind of goodwill T.N.A.F has amassed, they haven't done much performing live. It is perhaps an indictment of the current state of the industry and its preoccupation with pop music, that other genres are suffering. Brumeh tells me of the time a close friend offered to manage him but despaired over how to market his sound as a solo artist to live audiences. He appreciates the honesty, and seeks it out when dealing with promoters and industry insiders. That way he is able to thin out the gigs that T.N.A.F accepts, choosing only the festivals and concerts that ensure artists can give their best performances. Those metrics, other obligations and their schedules meant the band only played live three times last year.
As Brum3h, Oghenekaro is obsessed with cerebral song writing and composition, sometimes spending as long as 4 months writing one song. Oti is more spontaneous, prioritising a 'vibe', over complex lyrical arrangements. This word, vibe, is a theme that reoccurs often when Brumeh and I talk about T.N.A.F's essence as a super group.  And the vibe was strong when their first song together was made.
Oti's urgency and Oghenekaro's meticulousness are perfect complements. Once they were acquainted, it wasn't long before their working relationship evolved from casual collaborations to what it is now. After the decision was made to form the group, they got straight into the business of making music together. Because they'd worked together for a while, Oti worried they'd get complacent and continue to work on their collaborations without ever properly jumpstarting their career as a group. So, he offered the beat for "Stay Over", a skin and bones composition he'd been sitting on.
Like everyone's favourite alternative band Bombay Bicycle Club, T.N.A.F has an unaccredited female vocalist on their songs, providing an interesting softness to their melancholy fuelled music. Feranmi Williams is their secret vocalist, and her otherworldly ad-libs helped transmute "Stay Over" from a great debut to an opus.
"Writing 'Stay Over' took literally 20 minutes," Brumeh says laughing.
He laughs because of the incredulity of writing a song that complex so quickly, without any of the rituals that have calcified around his songwriting process. He was at the house of an ex-lover, the relationship a well of inspiration that Brumeh admits mining in his music.  It was there he wrote the lyrics and melodies. That same morning, he tracked Christopher down to his home studio, dragged Feranmi, an 18-year-old undecided singer along and got down to the business of recording. Using his acoustic guitar with a pick-up mic thrown into its belly and the crudest possible set up; Oti, Brumeh and Williams made magic.
"It didn't quite hit home, till my mum listened to it," He says, sipping his espresso. His mother is religious, not in a firebrand Pentecostal way, but enough that there is some bias against 'secularity'. Because of Oghenekaro's work as a voice actor and voice over artist, his mother routinely searches his name as a way of keeping abreast of his projects so he gave her ample warning.
"…she actually called me to say, 'this is a good song'."
He says he lives for those days. The days when he receives positive feedback from people he'd ordinarily peg as not receptive to the kind of music that T.N.A.F put out. Those days make all the difference. As a group, Brumeh asserts that it has taken a while for them to truly appreciate the amorphous sound we've come to reference as 'Nigerian'. Africa in Technicolour was Oti's first foray into a Nigerian sound with global appeal and since then he's put out two more EPs: Ultra and the instrumental EP Days of 808CR. Brumeh has spent his time honing his talents by writing for and collaborating with a range of artists including the synth-funk singer Nukubi, and the rapper turned songstress, Lady Donli.
LOOKING TO THE FUTURE
When I ask Brumeh where he sees T.N.A.F in 10 years, he only commits to the near future. Their unnamed EP is going to be an informal showcase for Feranmi Williams and other members of Art Square, the collective Oti and Brumeh helped build. There's a ton of material to work through, some songs to rework, some ready to go and others ideas to be recorded. The scale of it, Brumeh says, can be overwhelming, but neither of them have ever walked away from a challenge.
There is also the deal with Euphonic, the music arm of arts conglomerate, Baroque Age; a collective of creatives from varying disciplines. Baroque Age is at the heart of the Nigerian Generation Y musical revolution, with many of the artists either in the collective or affiliated to its photographers, visual artists or cinematographers. T.N.A.F has stayed on the fringes of Euphonic while the band figured things out but as they perfect a bigger body of work, Baroque Age's tools will prove important to the EP's success.
There is always the worry that the group's individual perspective might get subsumed by Baroque Age's more visible champions, but Oti and Oghenekaro still have autonomy over their music, and Brumeh guarantees their vision will rise above any influences. Before this, he tells me, he wants to get better at music theory, and go 'beastly' on his production skills. He also wants to perfect the band's live sound, through intimate unplugged performances with him on his guitar and Oti on his sound card.
"I want our performances to be an experience," he says earnestly, "I want them to hear us and leave changed."
This almost religious earnestness is rare, especially here where everything seems out to break your spirit. It is why Brumeh, Christopher, Fernami and To Name A Few will do great things.
They have to. For the culture.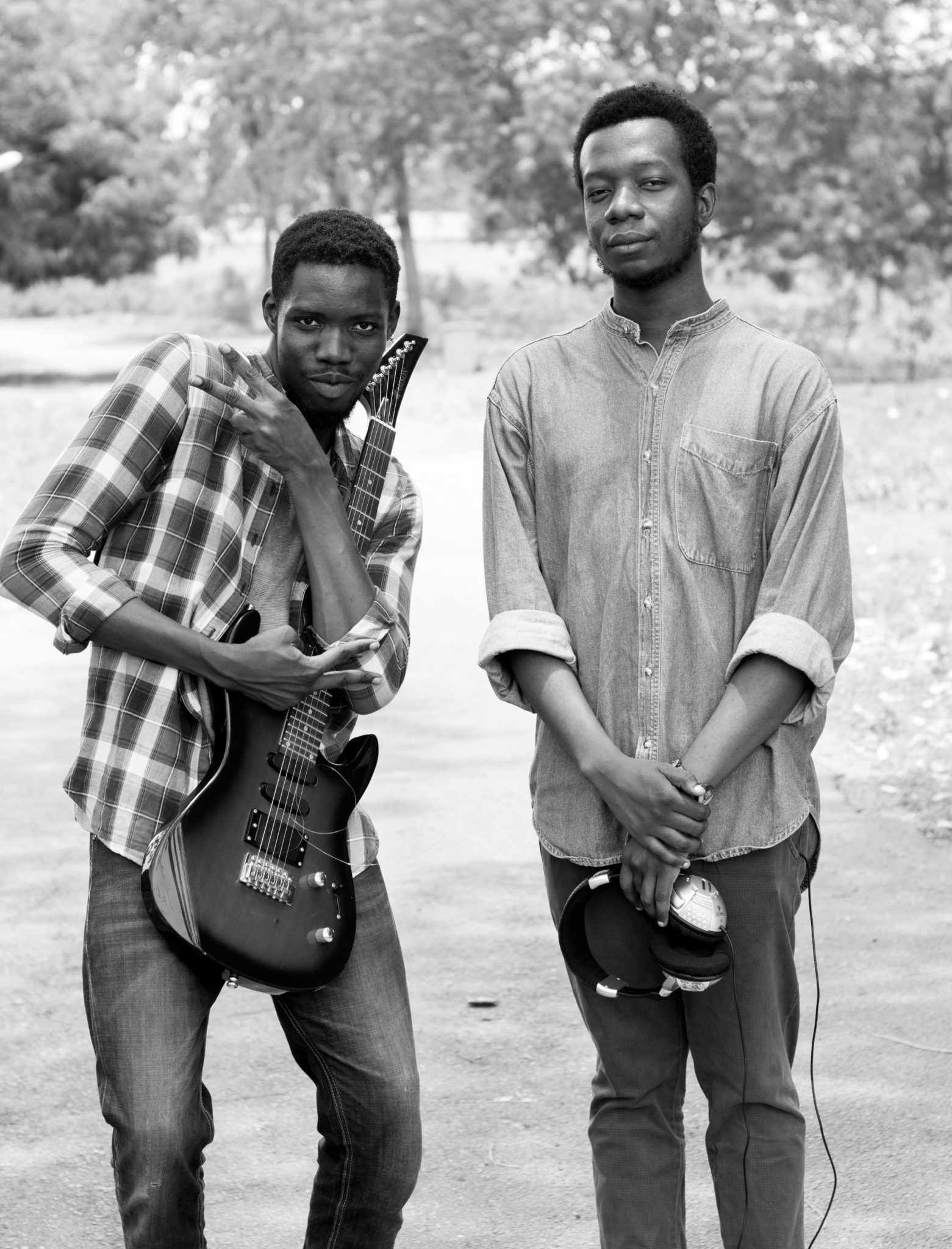 TRYBE Is A Collection Of Artists On The Cusp Of Greatness
---
Edwin eats his rice and cabbages. Tweet at him@edgothboy
---