Amaarae released her first EP, 'PassionFruit Summers' in 2017 and has since become a true cult figure —a singer with a ubiquitous voice from Ghana whose instantly recognisable vocals and style crossed over to fit in with Nigeria's burgeoning alté scene. Over the course of her career, she has developed a reputation as one of the most bracingly frank songwriters of our generation with her often sexually explicit lyrics to match her sensual voice. Her new single, "Leave Me Alone", however, finds her channelling her air of awareness in a different way than we're used to, speaking about finding strength in solitude.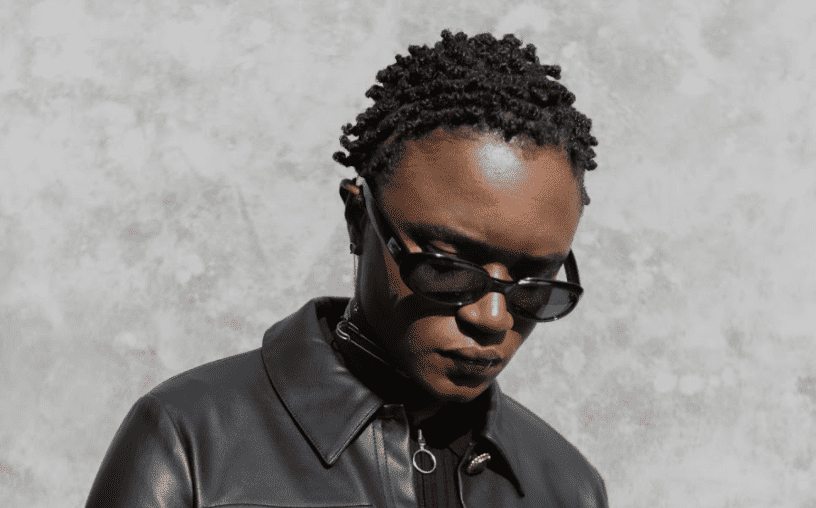 Given the current state of affairs all over the world and on the Internet, (why is everything a frigging cake!?), "Leave Me Alone" is coming perhaps at the time when we need it the most. She sets the precedence early on enough in the song, where she states point-blank: "Me no need favour from no one but God, 'cause I got me", and in some ways, is presenting the natural evolution from where Odunsi & Tems seem to be on our BNM pick that week, "Decided". 
Produced by Kuvie and KZ the Producer, the song's bedding is filled with classic highlife guitar riffs which gives Amaarae's r&b and pop melodies room to back up this freedom when she's realised that all she needs is herself after examining the unhealthy nature of some of her relationships. Essentially, the song makes a strong and compelling case for self-isolation, which seems to be the cure for avoiding the global pandemic and also in the middle of all the societal ills we're experiencing (why is everything a cake!?).
"Leave Me Alone" feels bright and easy-going on the surface – thanks to the actual music – however, the lyrics reveal her hatred for wasting time on people who don't make her happy, and aggressively fight for her solitude. It's no easy feat to present such reclusive feelings against a catchy beat, but the casual elegance of Amaarae's voice proves worthy of the task.
When the song was released, she explained in a tweet that the song is "For the Young OGs to smoke and be happy to" and we're almost certain it has the desired effect. Amaarae has always been ahead of the curve and she's showing no signs of stopping, as she's building up to the release of her coming project, 'The Angel You Don't Know'. 
She said she's about to get deeper in her bag for the next six months, and we're ready.
Stream "Leave Me Alone" here:
Featured image credits/
---