Amaarae is gearing up for the release of her forthcoming project, Angel You Don't Know. Kicking off the sonic element of her rollout just two weeks ago with the lead single, "LEAVE ME ALONE", Amaarae is giving us not one moment to breathe, as she's already followed up the track with a bewitchingly vibrant new music video, created by Gianluigi Carella.
Reflective of the self-isolating message Amaarae promotes on the laid-back bop, an animated Amaarae finds herself holed up in a miserable-looking apartment in an equally as miserable-looking town, clicking fanatically through her populated inbox, looking peeved at her other flooded up lines.
On the record, Amaarae wishes for freedom from people, from life and from all the expectations the two have of her. The Pussycat Dolls once wisely told us, "be careful what you wish for cos you just might get it", and this cautionary chorus is visualised in Amaarae's video for "LEAVE ME ALONE", where she is granted an escape from reality, but this alternative universe does not grant her the peace she imagined.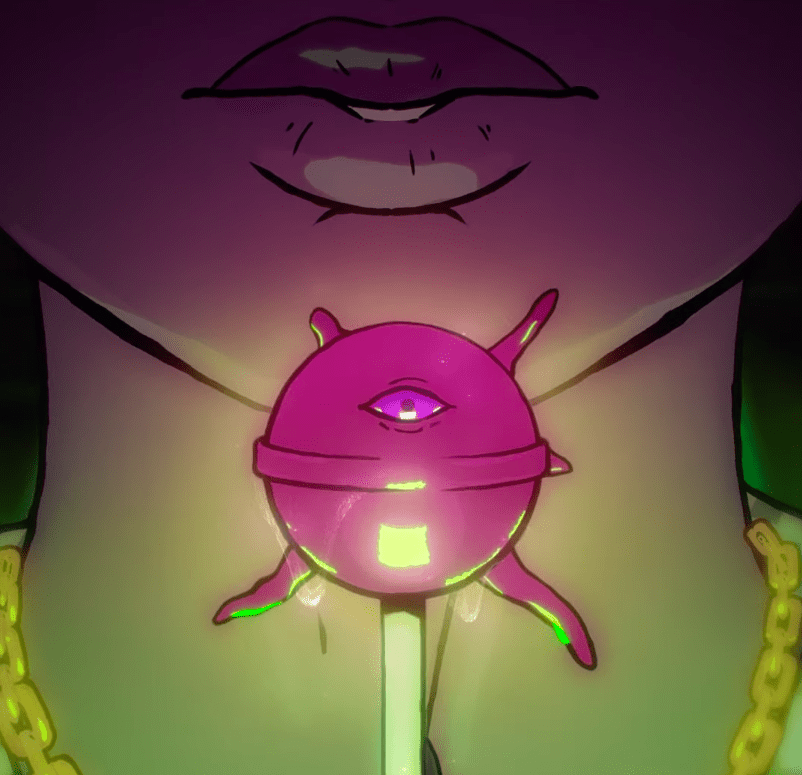 Thanks to a psychedelic lollipop, Amaarae's character is transported into a candied metropolis where she becomes a weakened radioactive alien gladiator who is later imbued with strength by a radioactive sword and then later still gifted a unicorn to help her on her explorations through "her worst nightmare", the real Amaarae tells The NATIVE.
"Welcome to Lilith – An enchanting city that rears it's prickly horns once the clock strikes twelve and the angels who sang sweet songs at dawn are now on demon time."
Thrust into this irreversible and uncontrollable bad trip as punishment for so ardently wishing to be left alone, Amaarae's only solace is in the fact that we get to take this trip along with her. She can't leave, and she knows just the right tricks to use to ensure that we won't want to either.
Lilith is a universe designed specially for us. "Since we couldn't go outside to shoot the 'LEAVE ME ALONE' video, we wanted to create a whole new universe where anything could exist, and the possibilities of life were infinite," the artist shares with The NATIVE. But as much as it's a magical realm of endless possibilities, Lilith is also a stern reminder of the monstrous uncertainty that lies beyond the escape we've all longed for throughout the lockdown phases of the global pandemic.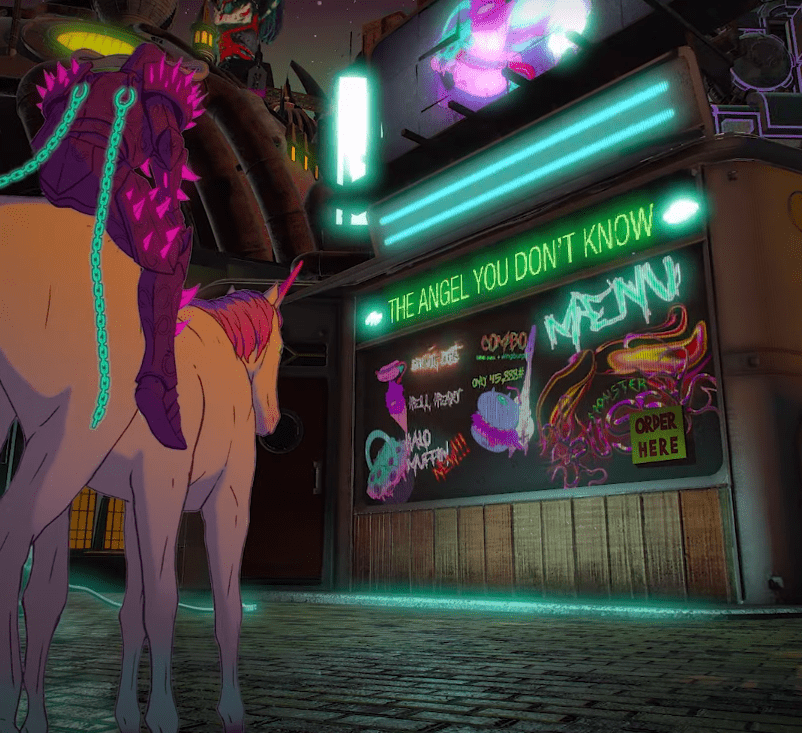 Juxtaposing the familiar setting of a homely living room with the unsettling reality of a hyperactive alternate universe, director Gianluigi Carella explains the meticulous process behind this attentive video that uses "chromatic assonances, bold sound design and an overall nice variety in the environments" which "keep this sense of [a] smooth but sharp, always evolving scenery."
The most challenging aspect of making "LEAVE ME ALONE"'s short film, was having to create a world within a world, through the LSD lollipop portal.
"[T]he "lollipop monster" was re-designed so many times. It needed to feel scary and abrupt but also seamless at the same time. The goal was to feel like we were going "down the rabbit hole"… that's why we made "the rabbit" eat "Alice". Our hero stays still while the entire surroundings fall apart like blown away by the wind. And we see all of it, our eyes stay wide open the entire time."
The visuals to "LEAVE ME ALONE" challenge us to think about what we really mean by the phrase, if we really crave the solitude Amaarae pines after over the hotly-reviewed record. The world in which Amaarae's Alice character is plunged into upon her request is a wonderland, no doubt, "but is this really a whole new world or is she just going through the motions of her dark psyche? That's up to you, the viewer to decide."
---
Wojumi is a bad bitch & she's going to brag about it. Tweet her your latest cultural exploits @dewoju
---