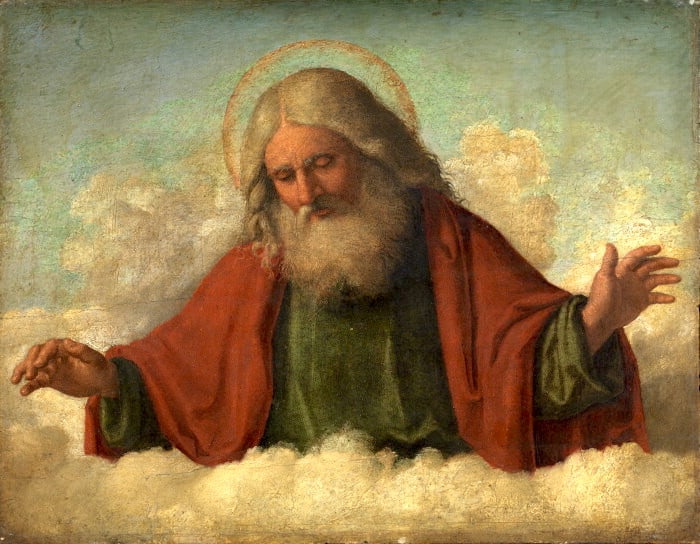 Meet Five Nigerians Who Have Claimed To Be God
Happy Easter holidays
Ever since man developed a belief in the supernatural, different people with varying levels of self-delusion have proclaimed themselves god in a manner that would make Donald Trump's egomania seem mild. Popularly documented names include 60s cult leader, Charles Mason who committed a series of murders and attempted to instigate a full-blown race war. And 70s preacher turned religious leader, Jim Jones, whose Messiah complex led more than 900 men, women and children to their deaths in a mass suicide in 1978. Nigeria may not have witnessed publicised large scale suicides (or murders) of that scale but there's no lack of eccentric characters with god complexes. So in honour of the season, we bring you this list of legendary Nigerians who have managed to damn our conservative sensibilities as a religious society, to sit in the place of the most high.
Jesu Oyingbo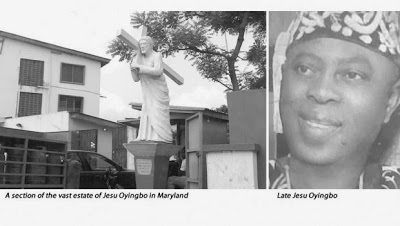 In the 50s, there was a young carpenter named Olufunmilayo Immanuel Odumosu who held religious classes. Soon his followers increased as his popularity grew. Before long, he declared himself the son of God and this lifetime, his second coming. Following the precepts of the biblical Jesus, he encouraged his followers to sell their property and follow him which they did. Many of his adherents left their families behind and joined the religious leader to build a spiritual enclave which they didn't leave till his death. His death would mark the beginning of a prolonged chaotic battle for the estate he left behind. Court papers would later reveal the darnedest details about Jesu Oyingbo's life and times from plaintiff testimonies and witness accounts. These involved testimonies such as sexual perversion and large-scale incest that allegedly took place in the commune. One of his sons, Ayo had told the court that most of the disciples, including himself, had chosen to adopt Immanuel as their surnames, adding that after Jesu Oyingbo's demise, he inherited three of his wives. He also revealed that Jesu Oyingbo was married to over 30 women and members of the commune "slept with one another's wives". Jesu Oyingbo was the ultimate scam artist who ran his religion as a private business. At the peak of his fame, more than 500 followers lived on his compound and worked for him in his commune. He treated the income from the worshipers as his private wealth, erecting buildings along an entire strip of Immanuel Street, Maryland, Lagos and throwing Gatsby-style lavish parties for no reason.Although the self-styled religious leader proclaimed himself Jesu Oyingbo, he didn't share the one trait that popularised Jesus Christ, he failed to resurrect the third day as he had prophesied.
Malaika Agba
https://youtu.be/AgXYTXe-8SM?t=2m30s
In the early 2000s, late investigative journalist Kola Olawuyi aired a special episode of Nkan Nbe where he interviewed a woman who claimed to be God. Malaika Agba (born Olayinka Oladipupo) was a religious leader of a church named New Jerusalem Church with around 1000 followers in Isolo, Lagos. She was reported to have made people address her as 'Baba' meaning 'The Father' because of her claims to be a man and a woman all wrapped into one. As God, she declared a doctrine of enjoyment as she claimed she came to this world from her celestial abode for fun. Not unlike most religious leaders, she took liberties engaging her members in sexual intercourse when she wanted. However, her religion wasn't just fun-filled. Former members and residents in Isolo were wary not just because of her decidedly different doctrine but because of the questionable circumstances surrounding the deaths of her members. One of these questionable deaths was that of a 21-year-old woman named Bosede Olaniyi who died in Malaika's home. Maliaka reportedly adopted Bosede when she was 12 years in 1997. She never left Malaika's side till 2005 when she suddenly died and was swiftly buried following Malaika's orders. When asked, Malaika Agba claimed she was at a service when she was informed about Bose's death. Initially, Malaika Agba claimed Bose died after a brief of malaria, but evident loopholes in her story made her claim hard to follow. Bose's death sparked outcry from the public, demanding authorities to exhume Bose's corpse for study by forensic pathologists. Later discoveries would reveal lab work showed the accumulation of bacteria around her heart and an injection mark under her elbow. Malaika Agba later confessed she used to carry out 'spiritual surgeries' for her followers to 'evacuate the dirt in their stomachs' and before the 'surgeries', she injects her followers. What happened afterwards to Malaika Agba was quite shocking. She was arrested and detained at the Police Criminal Investigation Department (CID) Headquarters in Panti, Lagos State where she made all her confessions. The longest standing mystery around Malaika Agba remains the unestablished contents of her 'miracle' injection. The details are sketchy till date, but Malaika Agba was freed after temporary incarceration. These days, she still holds reigns on her congregation even though the weight of the scandal largely forced her into a low-profile godhood.
Olumba Olumba Obu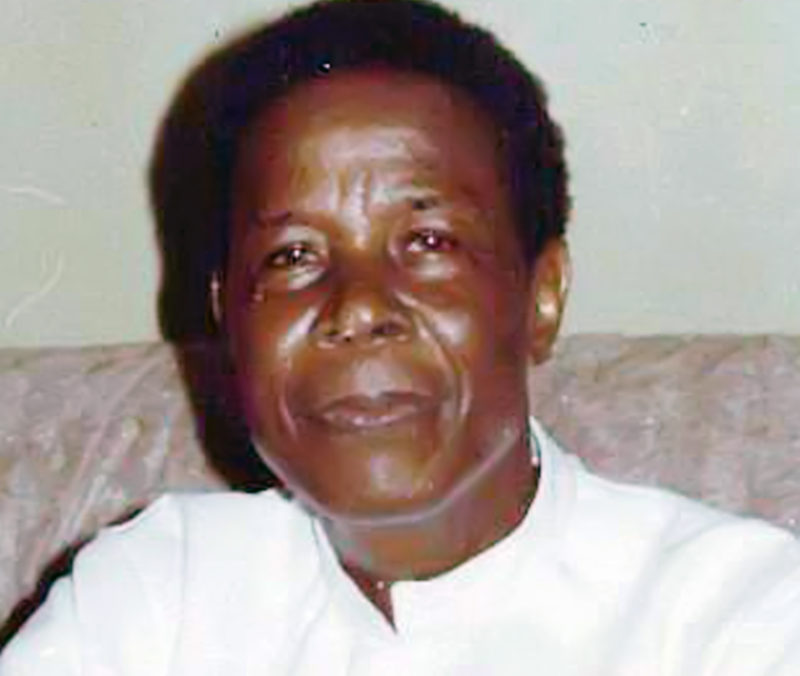 Olumba Obu began his ministry, The Brotherhood of the Cross and the Star in the 50's. He believed himself to be the King of Kings and the Immortal Origin of the Universe and like most incarnation of the supreme being, the legend of his miraculous acts spread from Calabar to the rest of Nigeria. He was 38 when he began claiming to be the biblical Holy Spirit and this led to bad blood with Christian sects in the country. The Olumba Olumba belief seems harmless, save for the rumored 144000 "virgins" who pledged their celibacy to the service of their leader. As far as god complexes go, Olumba Olumba Obu was pretty tame and peaceful till the early 2000's when it was time for the "Holy Spirit" to get passed down to the new incarnation of god in his offspring. Before his unceremonious death, Olumba Olumba crowned his son, Rowland Obu as the Christ and King of Kings but after him but Rowland failed to impress some leaders of the sect who preferred the way his sister, Helen Obu. The followers were split in their loyalty to the siblings and this led to the one of the most violent religion inspired fueds in Nigeria's history. They took to the street to defend their contrasting belief on which Obu would make a worthy reincarnation for their father's legacy and be a good leader for The Brotherhood of The Cross And The Star. They resorted to killing and maiming each other while the siblings merely watched the violence and did nothing to restore unity. Till date, the rivalry between the siblings remains as potent as ever and the sect is still divided among the two siblings. The only thing both halves of the sect still agree on at this point is that Olumba Olumba would soon wake up from his "sleep" and continue his work.
Jesus of Ikot-Ekpene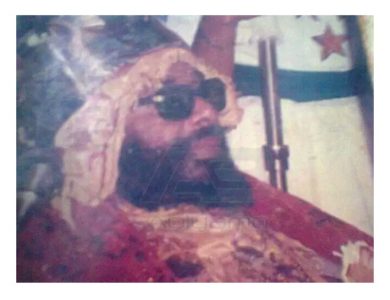 One of the major reasons for splits among religious sects is the inflated ego of the leader or a few members. Incidentally, ego also plays central role in the god complex. For Jesus of Ikot-Ekepene, his legend began when he was 20 and the spirit of God descended on him having the same effect documented in the bible. John Akpan Bassey was born in Akwa Ibom state with no education but could supposedly speak in strange tongues identified as German, English and all the languages in the world. He was also believed to have the ability to heal all illnesses, cast out demons and even raise the dead back to life. His congregation, Apostolic Faith Church were also convinced by his works and having received instructions from God, he ordered the church members to build him a throne fit for a god. By the time the masterpiece was finished, Bassey was humbled and asked that the chair should remain hidden in a sanctuary. Apparently, God wasn't too happy about that because eventually, all the chairs in the church were attacked and eaten by ants except for the shiny one hidden away. This helped increase the faith of the church members in the deity of Bassey. The fame of Jesus of Ikot-Ekpene grew so much that he proclaimed himself the leader of the "holy nation of Gentiles". However his godhood did not go unchallenged and internal friction would later lead some members to break away from the church to pioneer the Spiritual Kingdom Church of Christ (SKCC). The split from his old church saw him fully embrace the Jesus of Ikot-Ekpene title which saw him gain wealth and respect enough to command those who saw him as god. In the end, his empire shaped out to be centred around sex, money and power. In death, the Jesus of Ikot-Ekpene lives on in Bassey's son who many believe is an embodiment of his father's spirit.
Sat Guru Maharaji
Guru Maharaji was named Mohammed Ayobami Ajirobatan by his Nigerian parents but he has since grown to call himself God and with beards match the mental imagery of a supreme being. Like most people with a God complex, Satguru Mahraji has managed to build quite a reasonable followership spanning within and outside the continent with his fame spreading through his healing works. SatGuru boasts of a 40 hectares spiritual village at Odo-Ona Kekere, Ibadan. The grounds are regarded as holy and shoes aren't allowed on the compound because devotees regard the "holy land" as the highest spiritual centre on earth and the kingdom of heaven on earth. As expected, the real details of what really happens on Sat Guru Maharaji's mountain cannot be ascertained. His followers, however, keep faith with the conviction that Sat Guru is the carrier of God's light and the other religions are lies brought by the Western world to Africa. Similar to the way Jesus gave specific instructions to his followers when performing miracles, Guru is known for making specific requests and instructions before their healing can be received. Guru Maharaji doesn't believe in his mortality because death is darkness and darkness can't stand the light. Presumably the real test would be how long the Satguru can keep the darkness away for.
Featured Image: God the Fatherby Cima da Conegliano, c. 1515 / Wikipedia