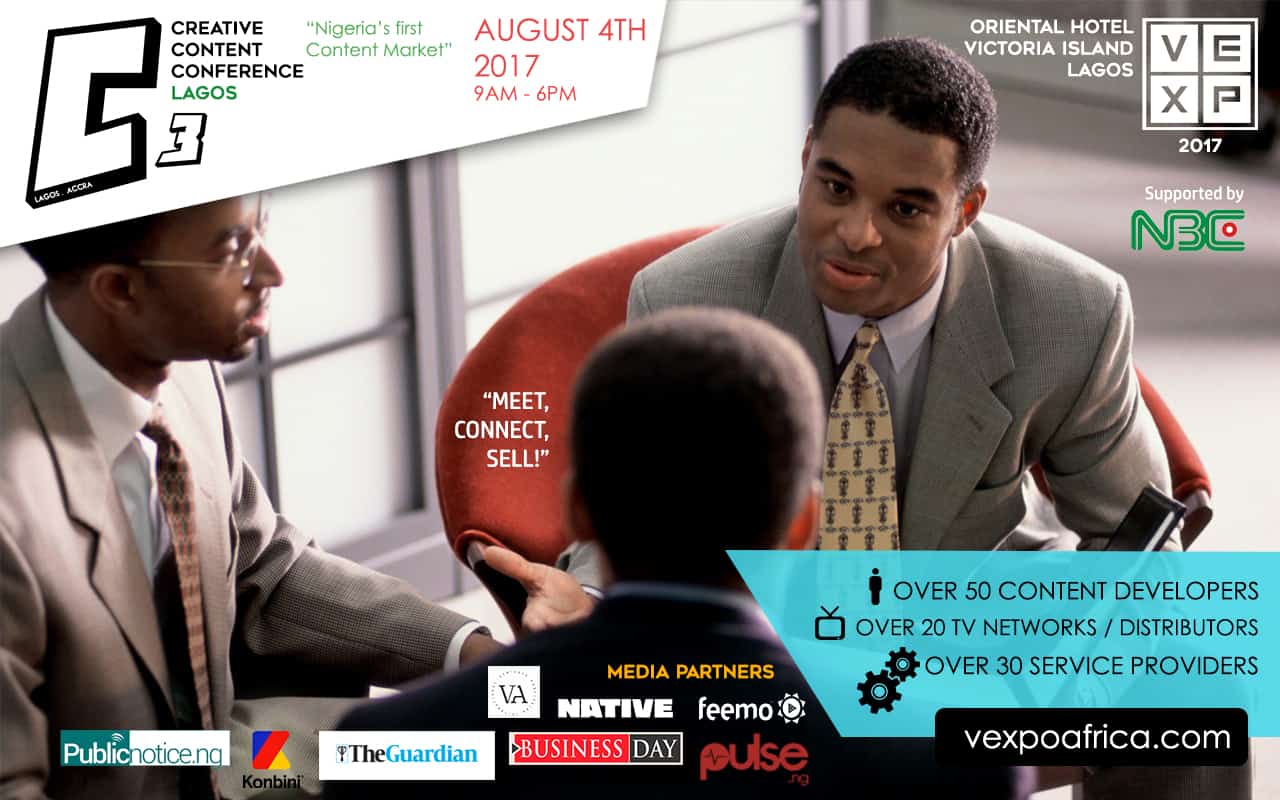 Meet, Connect & Sell at Creative Content Conference Lagos
Native partners with 'Nigeria's First Content Market'
C3, short for "Creative Content Conference", is beginning a content revolution in Nigeria. Some already consider them to be the leading frontier of content Market in Nigeria, actually,"Nigeria's First Content Market". It's easy for many to crown themselves 'Firsts' and 'pioneers', so you are probably wondering what the implication of this is. Well, just like MIPCOM or DISCOP that have built reputation internationally, as a gateway resource for film, television and digital content business for creatives in dynamic world regions, C3 are on a mission to connect TV networks, online distribution platforms with Content Creators and Production studios amongst local networks in Nigeria (their starting point).
The conference promises to be a memorable one for attendees. C3 has over 20 audio visual platforms (both web and traditional Tv) and over 30 content developers to source content from. They also have the support of the head legal controllers of the industry: the Nigerian Broadcasting Commission (NBC), Nigerian Film Cooperation (NFC) & African Creative Content Association (ACCA).
In their journey for this, C3 got their hands on some recent research the African Creative Association (ACCA) did. The results from their groundwork saw that over 65 percent of Nigeria (and Africa at large) actually have good quality content but unfortunately, also have no avenue to connect with the right platforms to distribute and monetise these projects. But you know it already, C3 is set to bring a solution.
And they begin this with their inaugural conference tomorrow, August 4th in Lagos. (see poster below for details). It's unsurprising that the event will be holding in the country's most commercial state, as Lagos is renowned as one of the most polarizing entertainment industries especially in music, movies and the emerging world of comics in Africa. Their next stop is in Accra, Ghana.
The masterminds behind C3 is Vortex Inc., a creative content company (and the body behind VEXPO) based in Africa, which exports African culture majorly through comics (illustrated content) and cartoons (animated content). As a media company Vortex Inc. believes it's their responsibility to represent Africa in a positive light and show the beauty of its culture, environment and people.
A number of Media outlets and personalities will be participating. Spot us and spot them all below. One last bit, click here to register for the event. I'll meet you there.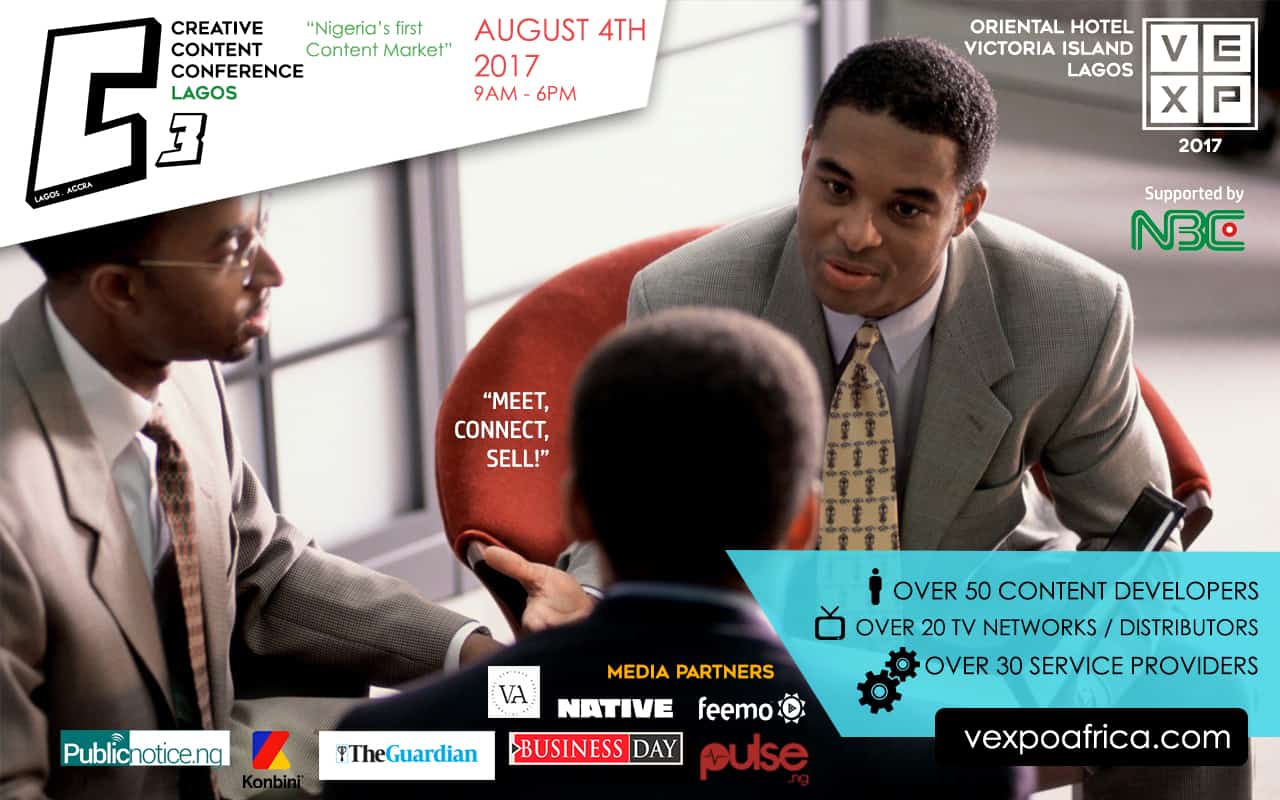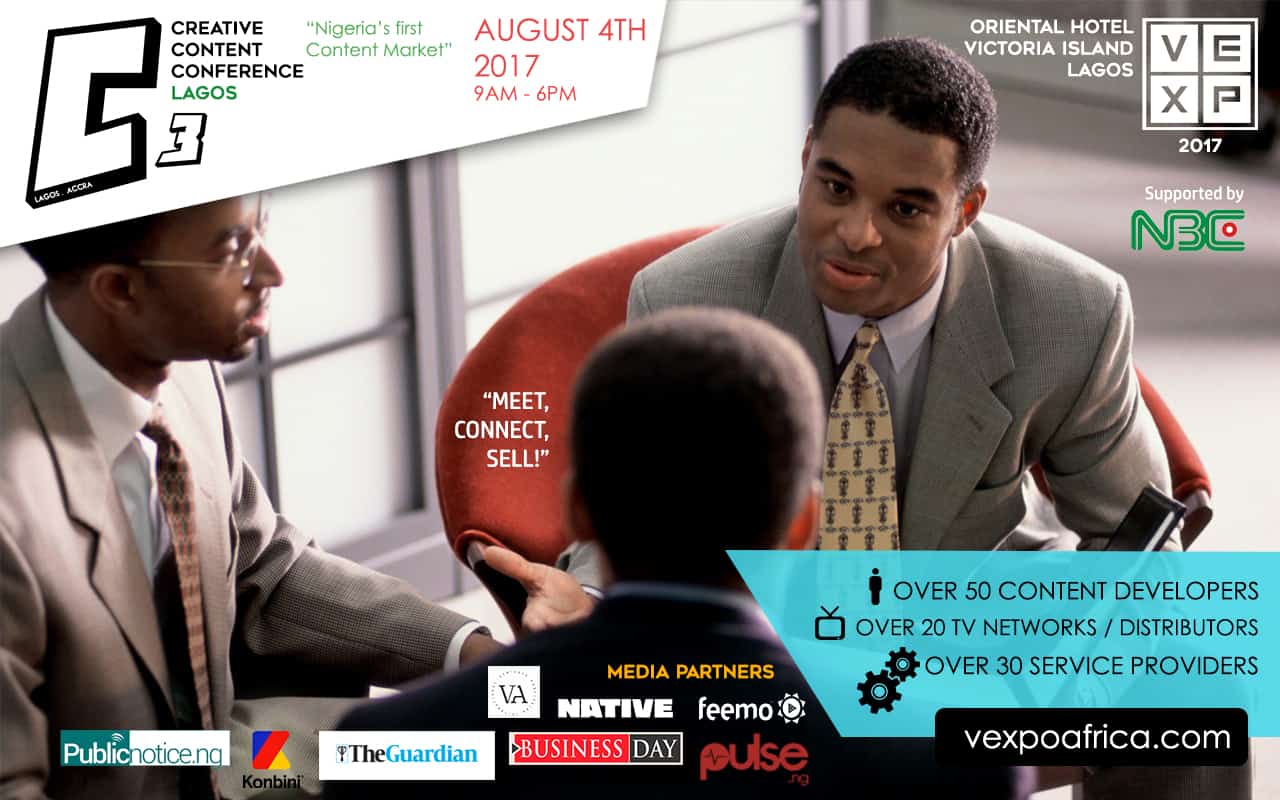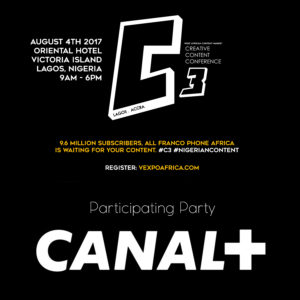 Media persons to be present as panellists include: 
Niyi Akinmolayan Director of the coming Wedding Party 2 and Founder of Anthill Studios (A Lagos based Animation Studio) 
Matthew Okoduwa Zonal Director NBC
Tecla Content Executive NTA
Stephanie Findlay of AFP Global and;
John Momah of Channels TV.
---
Fisayo is a journalist who thinks writing is hard and reading too. But her journey somewhere reveals, words are like pawns on chessboard when writing. She wants to see, create and share with the world, experience & communicate these experiences. Tweet at her @fisvyo
---