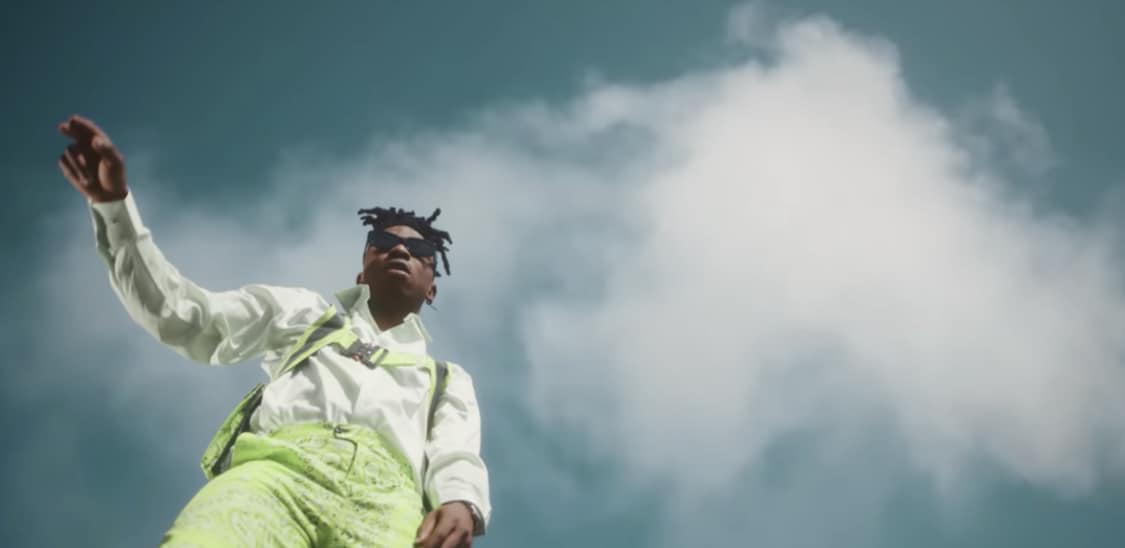 Mayorkun celebrates women in the video for his latest single "Up to Something"
A beautiful love song for black women
While women certainly do not need men telling them how beautiful they are, sometimes when it's not cloaked in misogyny and as a shot at another woman, it can be nice to hear man lending his voice to the self love movement without coming off as condescending. This is a feat Mayorkun manages to pull off with his latest single, "Up To Something".
We are beyond tired of being men 'mansplaining' everything from our bodies to what we wear, with most comments only prepping women for desirability for the male gaze, and given that this is the status quo in the music industry, songs like this are a breath of fresh air.
Sampling a classic track "Faze" from veteran rap group, Plantashun Boiz, Mayorkun presents words of affirmation to women in his usual melodious form. On the Speroach-produced song, Mayorkun touches on body shaming and lack of self love in black women. "But you don't really understand, that you're beautiful just the way you are" he sings, with the accompanying music video showing various clips of women of different ages and skin tones feeling beautiful in their skin.
Watch  the video for "Up to Something" below.
Featured image credits/Youtube
---
Tami is a lover of astrology, music and women. Tweet your fave female artistes at her @tamimak_
---