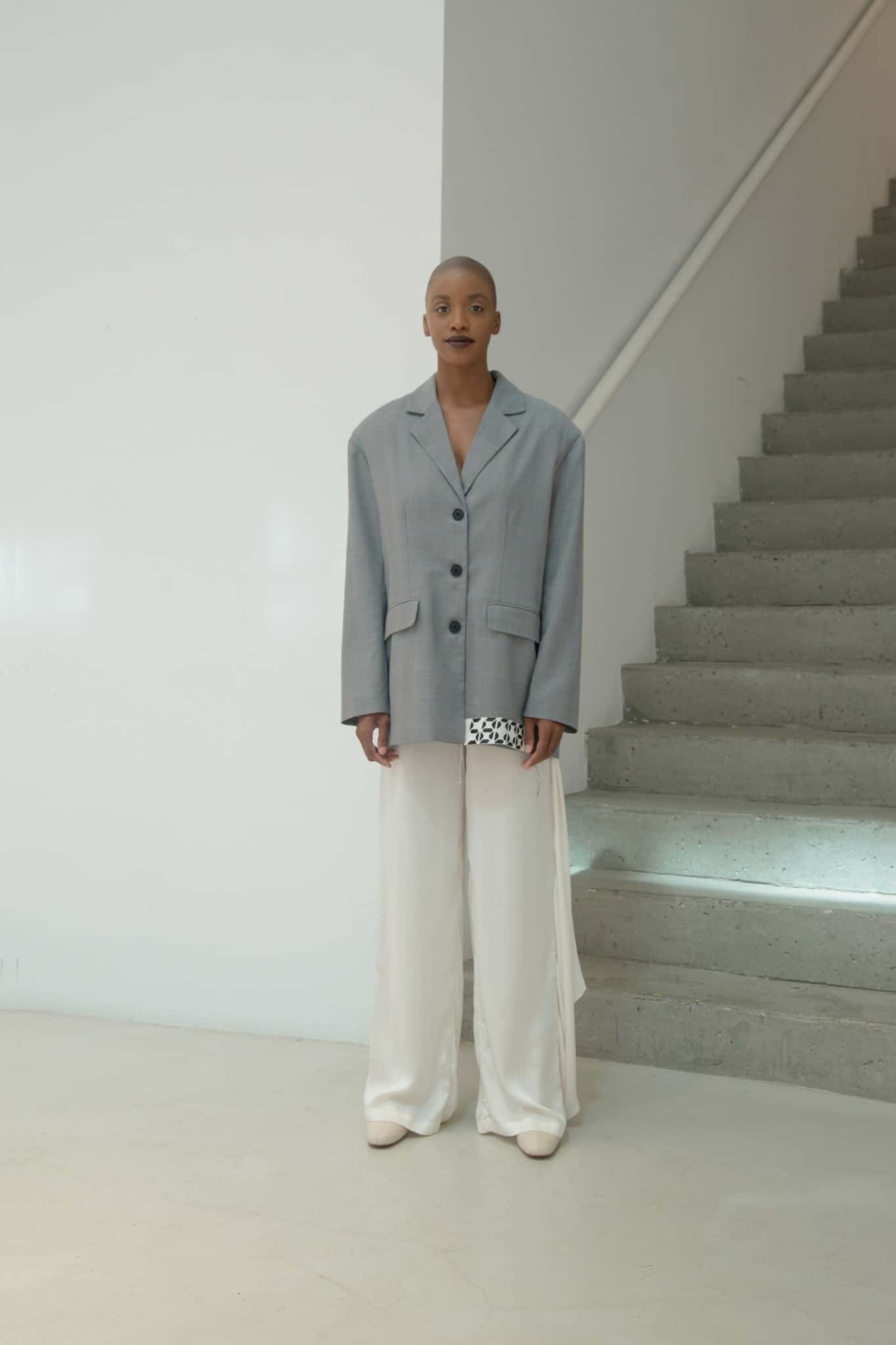 Maki Oh's return to NYFW was also a return to innocence
Change your style, another one
Amaka Osakwe's had a pretty good year, especially considering Issa Rae's Issa,  the lead character of the hit HBO show "Insecure" and one of the biggest afrocentric television characters on American television has been styled in a number of Osakwe's now instantly recognizable designs. The choice to style Issa is Maki Oh deliberate, the designer's label has become a major hit with young black women across America, providing that much needed confluence between decisively African clothing and forward thinking design and aesthetics
Osakwe returned to New York Fashion Week to consolidate on this renewed interest in her label with a new collection that was shown in partnership with Nigerian American owned premium retailer Oxosi. The designer showed a 26 look collection takes the basic identifiers of the brand and turns them towards a theme that rarely features in Osakwe's often layered storytelling, her own personal life. In a profile done for the New Yorker, Osakwe sheds some rare perspective on her upper middle class childhood in Lagos Nigeria, and the curiosity that often saw her try to escape its often restrictive privilege to get a better sense for her city.
That duality of innocence and adventure is the main inspiration for her new collection, expressed through some of Maki's classic prints and silhouettes as well as a few introductions to her oeuvre. Prints shirts embossed with the letters '58008' in a blocky font references the childhood practice of creating vulgar words with calculators, slouchy oversized jackets dressed up with pvc frilling and panelling reminds of dress up parties and gossamer light evening gowns that mimic that frilly dresses that most Nigerian women despised and adored equally as children. In many ways the story telling isn't as overt as it usually is with Maki Oh's previous collections, but that is countered by the accessibility of this collection. There is nary any piece that cannot be pulled off the rack and worn immediately.
Osakwe's very layered story telling through her clothes continues to delight buyers and editors worldwide and remind us why fashion is more than just well tailored clothing.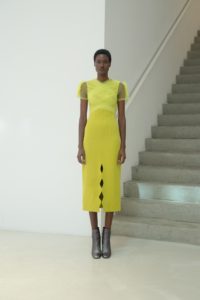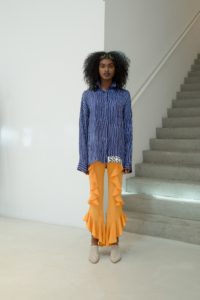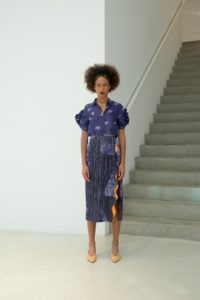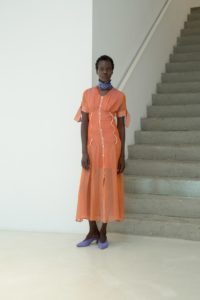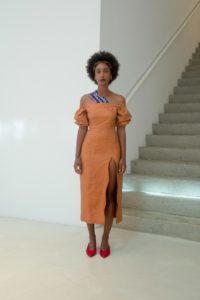 ---
Edwin eats his rice and cabbages. Tweet at him@edgothboy
---