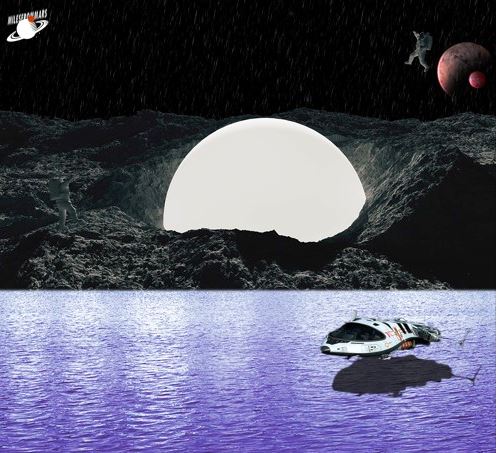 Listen to "RAIN", the new single from Miles From Mars
Embellished by a charming bedroom-pop roughness
Miles From Mars, aka the intergalactic afroR&B band formed by SoulBlackSheep and Bio just released a new single, "RAIN" to add to their growing romanced themed discography. The band debuted last year with "Asteroid Blues" featuring Paula B, laying the lo-fi blueprint for their sonic explorations.
Though both Miles From Mars artists are still quite new, their music has a charming bedroom-pop roughness marked by the lo-fi production, straightforward lyrics and catchy guitar riffs. On "RAIN", they keep this vulnerability as they candidly address their love interests, confessing their romantic feelings in a mix English and their native Yoruba dialect; "Bi Orun Ban ro/ Bi Ojo Ban ro/ You are the one that I write this song for". Cuts from a viral voice note of someone expressing similar sentiments to their partner is included in a Drake-esque mood setting finesse and it makes the song even more charming.
Stream Miles From Mars' "RAIN" below.
Featured Image Credits: Soundcloud/milesfrommars
[mc4wp_form id="26074″]
---
You are meeting Debola at a strange time in his life. He wandered into a dream and lost his way back. Tweet at him @debola_abimbolu
---