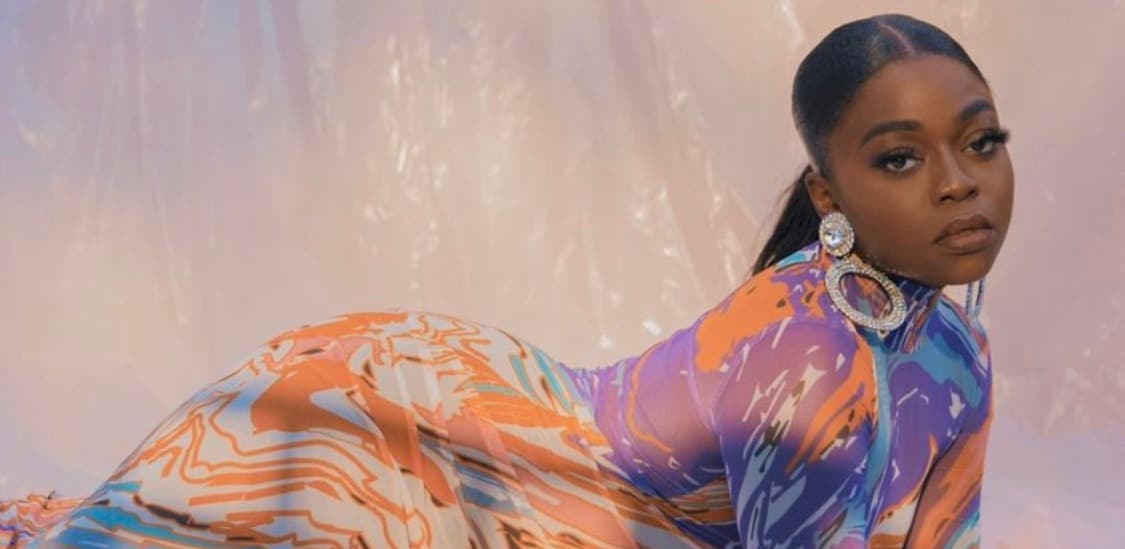 Listen to 'Original Copy' by DJ Cuppy, Now!
This debut album deserves all the attention it's gonna get
Say what you will about DJ Cuppy, she has been working relentlessly over the past few years to get to this stage, and on first listen to her debut album, 'Original Copy', Cuppy's hard work has paid off.
Initially making a name for herself as an afro-house DJ, Cuppy's first venture into music-making, over six years into her DJing career, came as an instant hit. With the Tekno assist on "Green Light" DJ Cuppy's musical debut was an inescapable bop that put the naysayers (of which there were many) to shame, however it didn't manage to silence them. 'Original Copy' should.
With a tracklist stacked with West African talent, some based at home and some over in the UK, DJ Cuppy's debut album has been highly anticipated, for over a year now, by both fans and critics – the latter expecting more of Cuppy's parody-like content, such as "Werk" and "Gelato". The only hint of #that Cuppy is the witty title and eccentric video for the lead single "Jollof on the Jet". Beyond that, 'Original Copy' is a sturdy body of work, one that deserve all the attention its primed to get.
Beginning with a mission statement to rep roots, whilst creating globally appealing sounds using a concoction of music influences, on the jumpy "Epe", DJ Cuppy starts the album with a strong afro-house groove that reminds us of where the worldly DJ started. Though we expected Efya to do a little more than vocalise, "Epe", which emerges an intro, sets the bar incredibly high for the rest of the project. Here are my pick of the songs that live up to that bar:
"Feel Good" ft. Fireboy DML
Opening this funky record with his smooth domineering voice that rules over every beat he touches, Fireboy gifts us with the "JA RA E" of 'Original Copy' – given all the room he needs to deliver a typically alluring sex-driven love song..
"Original Copy (Interlude)" 
Coming after the Darkoo-assisted, "Cold Heart Killer"– which is a solid number, but gets a little annoying after a while – DJ Cuppy's foray into rapping regains control of the project. Ending the minute saying "I told my daddy I don't need him no more/Baby boy you can catch me on tour/I'm the man/I'm the man/Original Copy, yeah I swear that I'm the man", DJ Cuppy refuses to let haters use her father's wealth as a tool to undermine her skill – hard to argue with that here.
"Karma" ft. Stonebwoy
A commendable stand-alone record, "Karma" is given a whole new lease of life on the album, standing out as a pop tune that I definitely wouldn't be mad hearing played and replayed over radios from London to Lagos to Accra and the whole damn world.
"P.O.Y" – ft. Ycee & Ms Banks
A highly anticipated record, Ycee's opening verse sets "P.O.Y" up as one of the strongest tracks on this album, as expected, Ms Banks knocks it out of the park. Though we wish Ms Banks had been awarded a few more bars to talk her shit, Ycee and Cuppy's duet on as they chant "Kamikaze, on a Cuppy level" on the reverberated hook, soon distracts us from that blatant robbery.
Now, don't get me wrong, 'Original Copy' is full of bangers. It was a pleasure hearing Teni again on the Pheelz-produced "Litty Lit", and noticing Cuppy's singing improvement on "Cold Heart Killer", and grinning in cheesy delight at Julian Marley's astoundingly corny opening line "no place brightens up my world like Mama Africa", on the Motherland-dedicated "54".
Back in 2019, DJ Cuppy had threatened to quit making music after her debut album, telling on City 105.1 FM "At this point, I am committed to music and I just want to have a body of work there and quit. I don't have to be here for a long time.". At the time, I can't say many people would have raced to dissuade her, but after hearing 'Original Copy', there's no doubt that Cuppy should be doing this. If DJing at Cactus on the Roof or hosting a radio show at Apple music is what DJ Cuppy is called to do, then making music is too.
Listen to the full project below, or on your preferred streaming medium via this Platoon link.
---
Wojumi is a bad bitch & she's going to brag about it. Tweet her your latest cultural exploits @dewoju
---