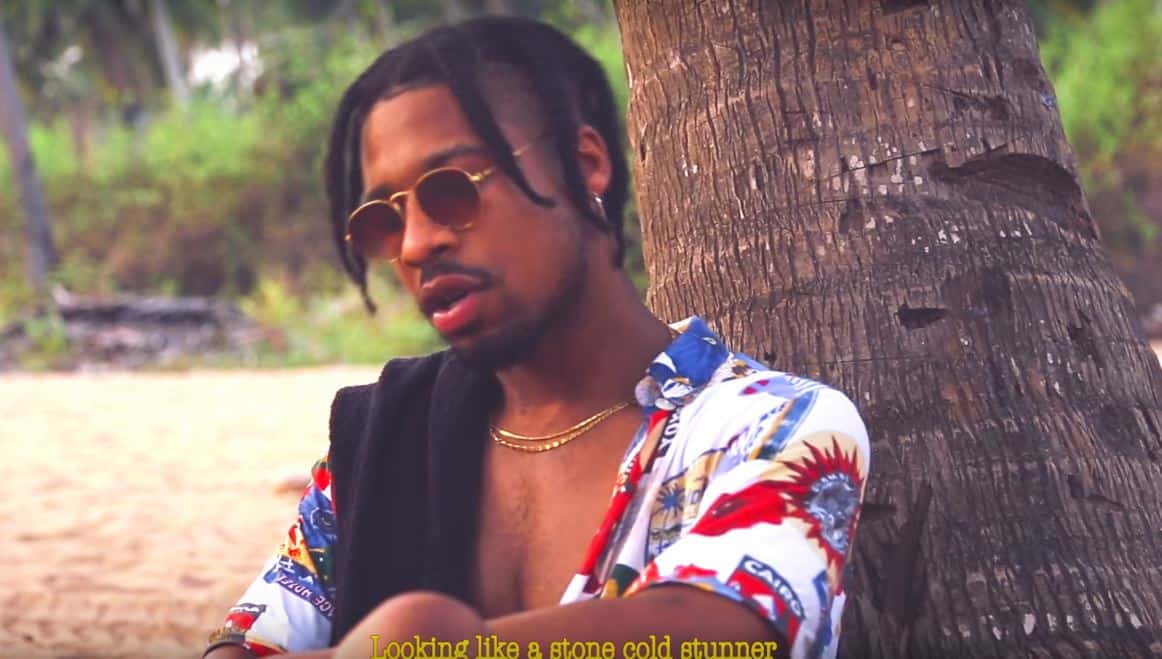 Kasiien is disillusioned by love in "Heartbreak Kid" music video
Watch the effect of lovesickness on a hard guy
Kasiien's music presents him to be a feelings-first tragedian who writes about his despair in playful way. Last year, the rapper energised a live moshpit at NATIVELAND '18 to rage along with his hip-hop blues. "Heartbreak Kid" finds his sweet spot: dejected, murmured croons delivered in buoyant confessionals venturing into Lil Uzi Vert-esque glossy emo universe where lines like "I've Been On The D Low Getting So Waved" feel right at home over ambient synths.
With most of the synths surging off into the distance while the others occasionally twinkle just above an unseen horizon, Kasien navigates nimbly through the motions as he bares his soul, blaming his return to his egotistic and savage ways on his cheating ex. It's a bit of an overreaction but it's an honest response to heartbreak. The video for "Heartbreak Kid" is directed by Rose Gold Pictures who uses Kasiien's self-directed expressions to convey the song's mood.
Watch the video for Kasien's "Heartbreak Kid" shot somewhere in Lagos below.
https://www.youtube.com/watch?v=Uc-ZLfWySRY
Featured Image Credits: YouTube/KASIENX
---
You are meeting Debola at a strange time in his life. He wandered into a dream and lost his way back. Tweet at him @debola_abimbolu
---