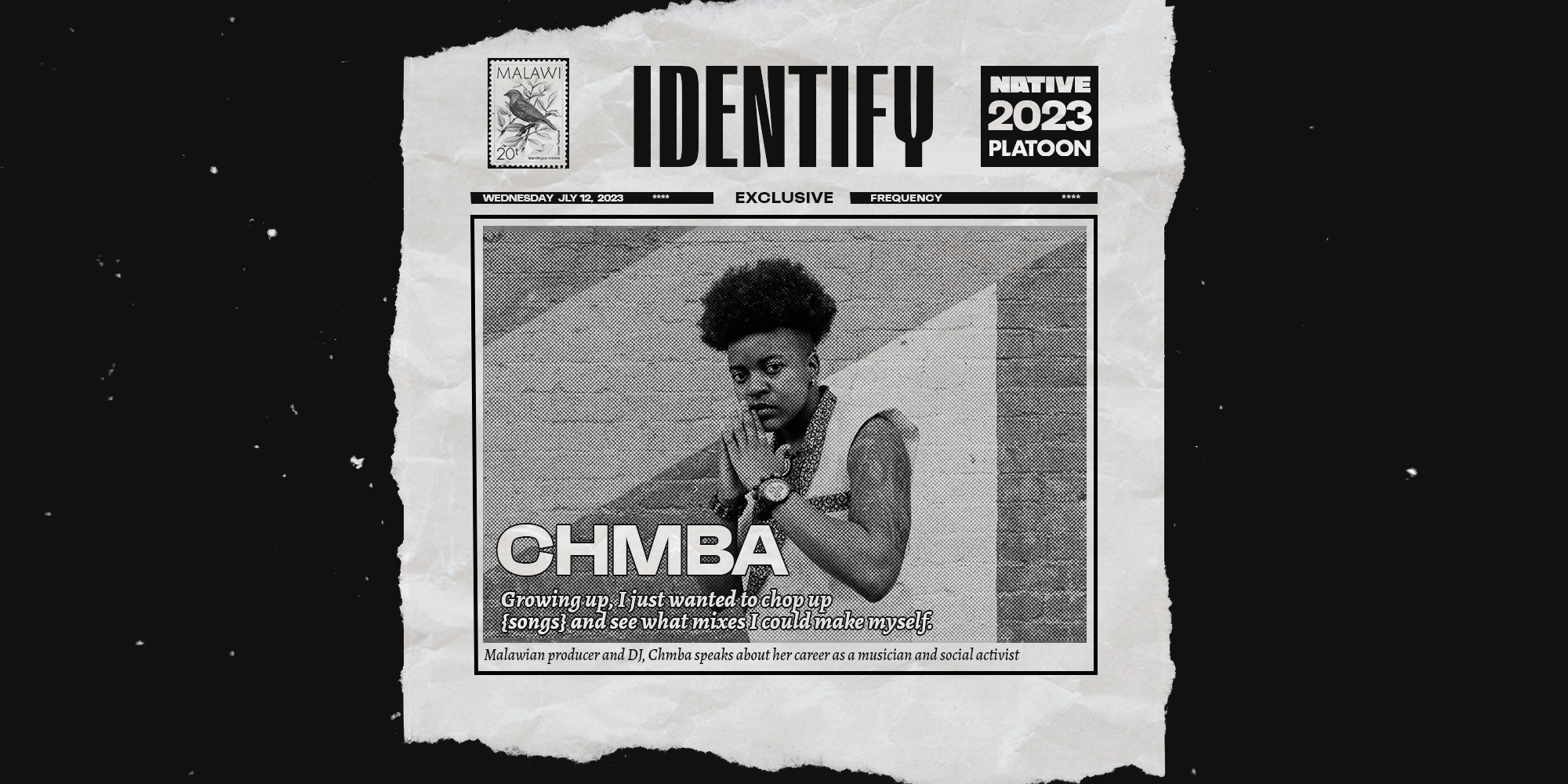 Identify: Chmba Reigns, For Music & Malawi
the music producer, DJ and NGO founder opens up about her passions
Malawi has blessed Chmba and she, in turn, has reciprocated. In 1994, the year she was born, the country shifted into a multi-party political system, casting off the agonies of a 30-year dictatorship. This change in political structure yielded benefits: a new respect for civil rights, press freedom, and an open door for music from other countries in Africa and around the world to enter. The seismic change impacted a young Chmba when she listened to the likes of Awilo Longomba, Brenda Fassie, Angélique Kidjo, Michael Jackson and Madonna.
"[My childhood] was very colourful musically and that really influenced the sound that I create today and how I think about sound," Chmba, a DJ and music producer, says. "With all of those influences, it's hard for me to stick to one particular sonic pattern. In terms of my music, you'll see elements of Afrobeats, Afro-tech[no] and Afro-house from South Africa, indie vibes [and] pop vibes."
View this post on Instagram
A collection of electronic sounds fused with indigenous elements, Chmba's music, although coloured with universal perspectives, is rooted in her African heritage. In 2020, she released her debut with the EP 'Mtima Rising,' which was dedicated to the memory of her late mother. Three years later, Chmba's newest EP 'Okongola Caucus,' while retaining its rudiments, moves on from grief to embrace a celebration of love and life.
Aside from the music she listened to and watched as a child, Chmba's path as a musician was inadvertently paved by the relationship her family members had with music. Born into a large family, she remembers an aunt's excitement when Brenda Fassie's "Weekend Special" started playing while they were on public transport. "Seeing how energetic and happy she was to hear this song play from the bus and sing along, it awoke something within me to contribute to that culture or the joy that people find when they hear a song," Chmba says. Her father and her uncle were breakdancers and loved music. Her father also owned a boombox, which he used to play mixtapes. At the age of seven, Chmba began trying her hands at making music.
"[My father's] mix was always so random. You could go from Lucky Dube to Abba on the same cassette," she says. "Growing up, I just wanted to chop up [songs] and see what mixes I could make myself. And so I would borrow, more like steal some of the cassettes and play them myself, mess around, make my own mix and so my love just started."
Chmba soon began making mixtapes for her friends, an act that continued into her college years as she performed at parties and other events. After she got a DJ Controller, her career as a disc jockey fully took off. "I love DJing and mixing for people," she says. "When I'm DJing, I love to mashup songs sometimes, like I'll take the beat of this song and then bring in the vocals of another song and then let them transition into each other. I love what I can create during the DJ set, and so, it was that kind of creation that made me go, 'Wait, what if I could also make my own music that's a certain type of way?'
"DJing started first but it definitely inspired and sort of gave me the base to start producing."
As she matured, Chmba observed the strides of the DJs and artists leaving a mark on the music scene: Black Coffee, DJ Cleo, Wizkid, P-Square, Boddhi Satva, Just a Band, Muzi and Kaytranada. "They were very influential to me in terms of finding my own sound. They've really influenced the way I create now: to be free and not worry about [being] boxed in."
As a teenager, Chmba's choices of career path didn't always go down well with her parents. Although they loved music, they didn't consider it a respectable career. After graduating from the university with a degree in economics, Chmba worked a job that drained her physically and emotionally. In those moments, her recourse was music. She listened to DJ mixes and watched YouTube tutorials by music producers and DJs. That passion has sustained her to this moment. Similarly, her parents disagreed with another choice she made when she was 17. After witnessing a close friend get forced into early marriage and abandon her education, Chmba decided to found Tiwale, an NGO dedicated to creating educational and economic opportunities for young women and persons in marginalised communities. 
Under the four pillars of education, skills training, job creation and community, the youth-led Tiwale (which means "Let us shine or glow" in Chichewa, based in Mtsiliza in Malawi's capital Lilongwe, supports communities with loans, workshops (on fashion design, sewing and tie-dye), education facilities and classes on music technology and education. Tiwale has worked with over 512 women and girls, reached over 40,000 young people and partnered with numerous other NGOs across Lilongwe and Malawi. With Tiwale's assistance, many of their students have improved their living conditions with learned skills such as sewing and music production.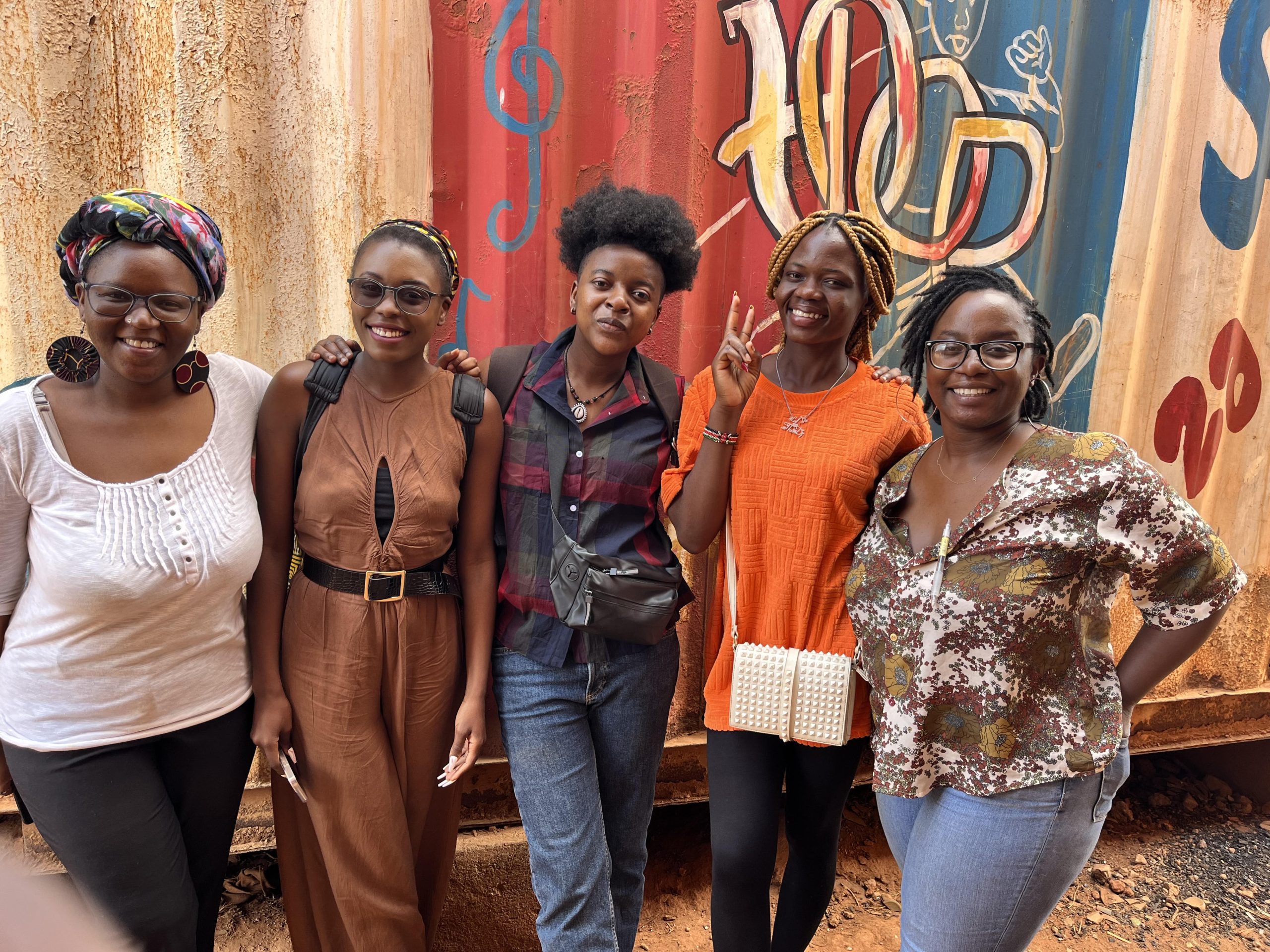 Chmba admits that although she and her team lacked enough experience in founding and managing an NGO—the oldest member was 19 and the youngest was 12—they were fuelled by a desire to make a difference in the lives of those in their community. After battling teething issues such as operating without the approval of the community chief and without being registered by the government, Tiwale grew steadily, seeing an estimated figure of ten people transform into 150. "I think the gift of youth is ignorance," Chmba says, "and with that ignorance, you end up starting something not knowing how big it will become because sometimes when you know how big it could be, or what could actually happen, then you're intimidated from actually doing that thing and so it was a blessing in disguise."
"It was really being young that allowed the project to start immediately. That rage [and] the anger that we were all feeling," Chmba adds. "And with time, we've done all of those other steps to be formalized. But what's been the gift is that we've kept it a youth-led project and being youth-led, we've continued to innovate quickly with what's happening." Earlier this year, Cyclone Freddy hit Malawi, resulting in deaths and the displacement of many lives. Before that, there was an outbreak of cholera that negatively affected the country. There was also the matter of the Covid-19 pandemic. Through it all, Tiwale has remained focused on its goals to provide a better life for the members of its community. 
As a music producer and DJ, Chmba's wealth of experience living in different countries has massively influenced the kind of music she makes. She cites DJ MoMa's Afrobeats parties in New York, Afrobeats-themed music festivals around the globe and Rema's recent tour of India as signs of music's power to transcend boundaries and languages. That has inspired Chmba to be unapologetic with her Malawi-grounded sound sparkling with Chichewa lyrics. "When the beat is right, even if someone doesn't know the language, they would vibe," she says.
Chmba's music has taken her around the world and placed her on prestigious stages alongside Nile Rodgers and Angélique Kidjo. Her music has also, to her surprise, fetched her new audiences in Mexico and Colombia, as she reveals that in terms of sound patterns (e.g. drums) both countries share similarities with Africa. She further adds that one of her favourite bands is the Colombian group Bomba Estéreo. Chmba also acknowledges the growing profile of African DJs on the continent and across the world. "DJs have always carried culture, from radio DJs playing what's popular, what's popping [and] curating the kind of sound that folks should listen to," she says. "And so I think that DJs are essential to the music ecosystem, and I wish there was more appreciation, but we're starting to see it. We should give more DJs their flowers."
While Afropop is the current African darling in music circuits, Chmba presses on the importance of African artists boldly breaking the mould, especially those in the electronic music space. She cites Chimamanda Ngozi Adichie's The Danger of a Single Story as a guideline for African artists to tell a complete narrative about the music from Africa. "Afro-tech[no] and Afro-house were born in South Africa and so it's also who we are," she says. "There's always that danger where people think [electronic music] is a Western thing, but it's actually always been there, the way people drum at home, that's the fast BPM. That's Afro-house and Afro-tech[no] kind of drumming. I think maybe it hasn't been produced as much but I think there's a lot of opportunity for us to go beyond that single story of African sound."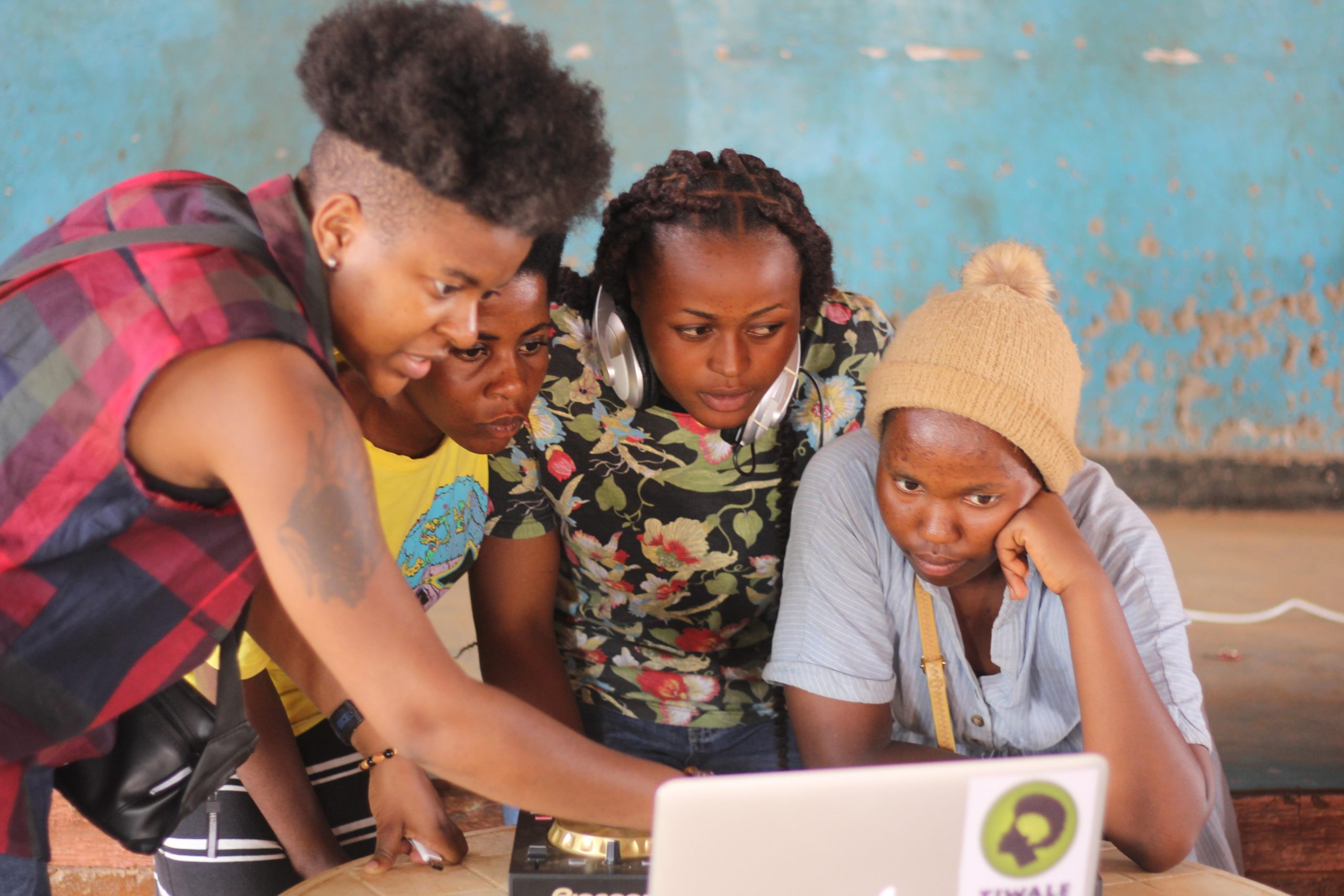 Juggling Tiwale and her music career hasn't been easy for Chmba but it has also offered her insight into herself. As a teacher of music production, she derives great joy in seeing her students explore their passion and find financial independence. "I do see a lot of opportunities for African countries in terms of sound," she reveals. "Artists are getting hired to play at different festivals. People like Tems are winning different awards and there's a lot of money that can really come with being an artist. And so I want everyone to have access to that as much as possible. It shouldn't be a privilege thing and so I really care about that quality of access of skills."
When she's not at work with her Tiwale team, Chmba is in the studio making music that excites her. She has tours planned to promote her music in Malawi, the US (East Coast), Amsterdam, Berlin, Geneva, Paris, Rome and London. "Folks should look out for me," she says. "I'm just going to keep creating and pushing to give my fans and [all] who listen to my music the best that I can do."
Stream 'Okongola Caucus' below and read more on Chmba here.
Featured image credits/NATIVE