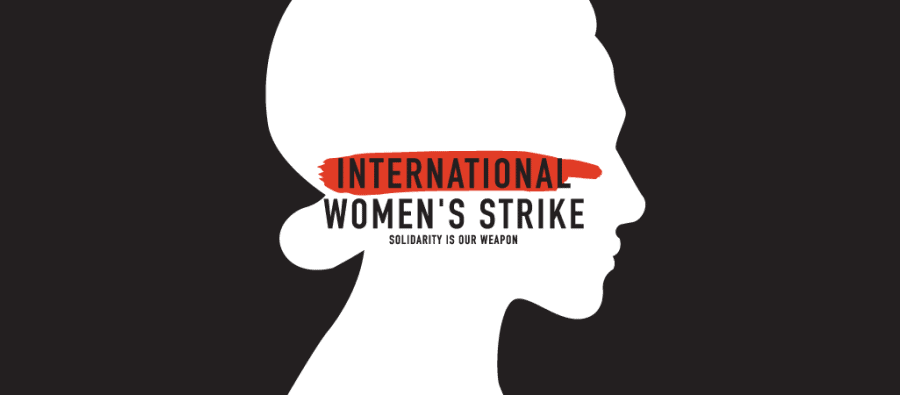 Here's What You Should Know About The International Women's Day Global Strike
What would we do without women?
On 1/21, we marched. On 3/8, we strike. Join us in making March 8th a #DayWithoutAWoman https://t.co/iCrlhraapu #IStrikeFor #WhyIResist pic.twitter.com/pTKiepCEzl

— Women's March (@womensmarch) March 2, 2017
This year, women across the world are celebrating International Women's Day with a day-long strike, to protest inequality and woman rights amongst other core gender issues.
Sarah Leonard, spokesperson for the strike says the strike tagged "A Day Without a Woman", will focus on "broadening the definition of violence against women". In addition to protesting domestic, sexual and physical violence against women today's strike is also focused on rejecting the "systemic violence of an economic system that is rapidly leaving women behind."
Inspired by two strikes last October, one that successfully quashed a Polish parliament bill banning abortion, the other a protest condemning violence against women and girls in Argentina. Organizers in more than 50 countries have coordinated the day with a variant of strategies including strikes, rallies and other gatherings that parley with the cause.
As a result of criticism that the previous Women's March marginalised non-white minorities, the strike's organisers have created guidelines for women in solidarity who might not be able to take time off by not shopping today. However if shopping is totally unavoidable, supporters should only shop at "small, women- and minority-owned businesses" and wear red in solidarity.
Not many Nigerian women have touted their support for the International Women Strike and in a patriarchal society like Nigeria, its not very unsurprising. Funnily though, the global event takes me back to Government class in high school, particularly the infamous Aba Women's riot of 1929 and how history will do well not to subvert the stories of women who stood for something and inspired others to do the same. Ultimately, the win for this strike will be how history will re-tell their efforts in ensuring a fair and just world for women.
Rivisit Milck's Woman March Anthem "We Won't Keep Quiet" below
Featured Image Credit: Oxfam.org