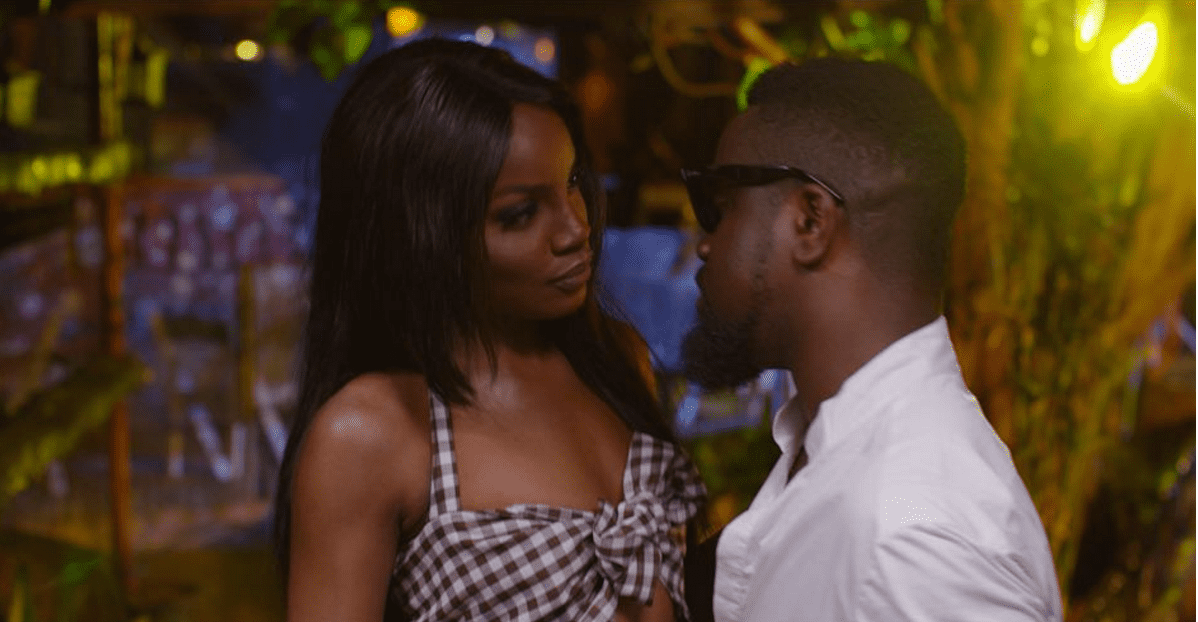 Get into "Weekend Vibes" with Seyi Shay and Sarkodie
Starring Brian Okwara
Two months after the release of her very sensual single, "Weekend Vibes", Seyi Shay links up with Ghanian rapper, Sarkodie for a melodious remix and for maximum airplay of course.
https://www.instagram.com/p/BWp8bK-g_8K/?taken-by=iamseyishay
In the video directed by Moe Musa, the first scene sets the tone for the rest of the video, reclining in sexy lingerie in bed, clothes scattered on the floor from the night before, all suggesting a significant other. This shot captures the already raunchy lyricism of the song and the following shots show Seyi Shay in the club and later in a garden with Sarkodie, where he delivers his verse in Twi slightly bridging the language gap with some bits of English when he utters phrases like"You be my medicine,…nobody should come between me and my baby". 
With lines like "Every weekend baby, kpansh kpansh kpansh", Seyi Shay tells all of it, albeit she does so discreetly. Producer Krizbeatz who we've been very familiar with on Tekno's tracks, does his usual magic.
Just in case you're wondering why bottles of Martini miraculously appear in every possible frame in the video, here's the tea.  The video stars the three Martini ambassadors, Seyi Shay, Brian Okwara and Sarkodie, making this "Weekend Vibes" a thinly veiled Martini ad. As a reminder that whatever weekend vibes you're going to be having, whether it's with the bae in bed or a night out at the club, as shown in the video too, they want you to party with a bottle of M too. We're not complaining though, we've seen way worse marketing strategies.
Check out Seyi Shay's "Weekend Vibes" remix featuring Sarkodie, starring Brian Opara below.
Feature Image Credit: Instagram/@seyishay
---
Fisayo is a journalist who thinks writing is hard and reading too. But her journey somewhere reveals, words are like pawns on chessboard when writing. She wants to see, create and share with the world, experience & communicate these experiences. Tweet at her @fisvyo
---