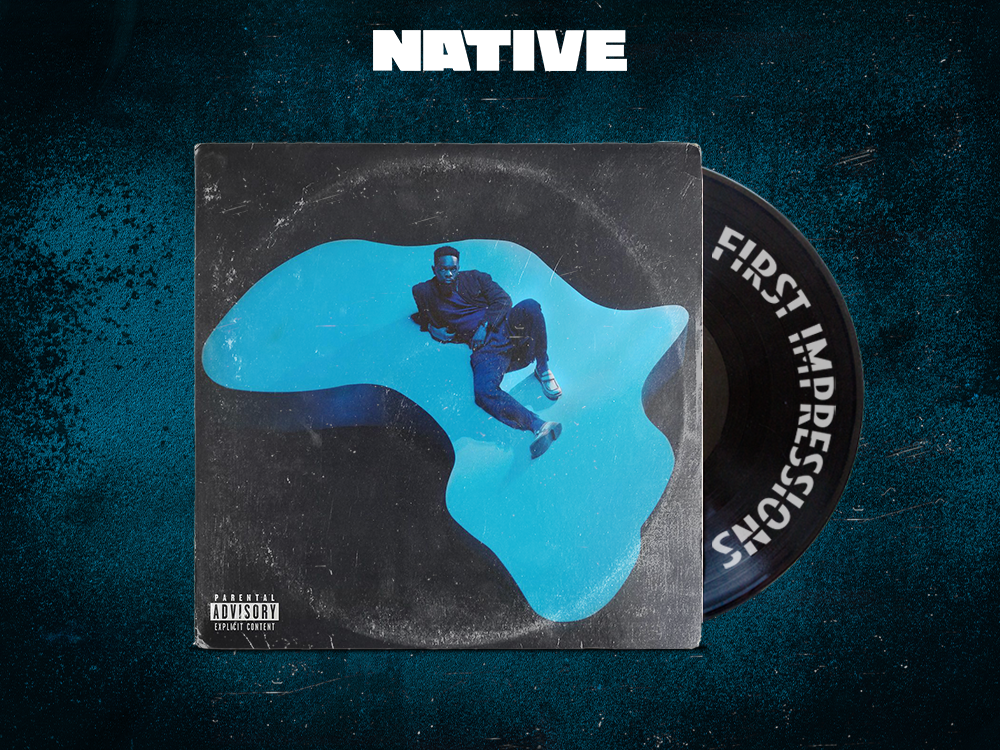 Our First Impressions Of Patoranking's 'World Best'
his fourth studio album
Since his debut on the scene, Patoranking has proven to be a chameleonic mastermind armed with party hits like "Suh Different" and Wande Coal "My Woman, My Everything." But since his 2020 third album installation of 'Three'—a distinct reggae-influenced project where he discussed his experiences with life and love— audiences have only perceived the Afropop star in single and feature capacities. He continues to prove, despite the sparse presence, that he hasn't kept his hands off the pulse.
Just as his previous albums have emphasised, Patoranking's music serves a melting pot of various genres including Reggae, Pop, Afrobeat and most recently house-influenced tunes. His recent album, 'WORLD BEST,' sees Patoranking back and better to reiterate this same message. Stacked with Caribbean influences, Patoranking evidently sets out to bridge a gap between cultures on the new 15-tracker and successfully achieves this feat.
The singer ultimately merges both worlds with a uniquely contemporary style tied together by distinct Dancehall and Afropop sensibilities. Through the album's runtime, he enlists the help of worldwide superstars turned friends such as Victory, Popcaan, Diamond Platnumz and Gyakie for fresh, unrivalled verses on the seamless body of work. 
In typical fashion, we share our thoughts on the album, from best song to stand out production, biggest potential hit, biggest skip and more. Lock in!
View this post on Instagram
BEST SONG 
Sien: I'll have to go with ''Babylon". The Victony factor combined with the guitar chords get you in a mood that's nearly indescribable.
Israel: "Kolo Kolo" is definitely a personal favourite, it has all the hallmarks of a stellar Patoranking number with a well delivered verse from Diamond Platnumz which completely takes the track over the top. 
FAVOURITE PRODUCTION
Emmanuel: Each beat on 'World Best' is well actualised and this comes from Patoranking working with the most talented producers out there. However I'm leaning very heavily towards "Smoke & Vibes", which reminds me of my beloved Ajegunle, which is also Patoranking's beloved. With sweet guitar licks, there's a quintessential Highlife feel that melds perfectly with the slowed percussions, making it an ear treat. 
Chigoziri: Although "Abobi" is a track we've heard before, I still stand by it as my favourite production. The lyrics tell a story that the artist perfectly delivers in sync with the timeless saxophone and drums that remind me of Fela Kuti's songs.
BIGGEST POTENTIAL HIT 
Dimeji: "Babylon" is probably going to be the biggest hit. Vict0ny is always on point with his features and it's easy to hear the chemistry they shared on the track. The song has the potential to be really big, the beat adds to that too because it really gets you moving.
Alex: The tracks on the album are going to be hits, but I'm leaning towards "Babylon" featuring Vict0ny becoming the biggest hit on the album. On that track, the duo displayed an excellent vocal synergy, and the beats had me moving from the intro.  "Higher" has the potential to be big too. Fingers crossed. 
BEST VERSE
Daniel A: Fire burn Babylon! For me Patoranking's second verse on 'Babylon' really hit for me. He says 'Leader, lion, yes I be idolo – fight and face my fears no ojoro' referring to being strong and going to challenges without fear and coming out triumphant. 
Dennis: I really like the first verse of "Abobi," because of the granular, very human detail that set-up the song's socially conscious tilt. For me, that's when Patoraking is at his best, reflecting the lives of everyday people rather than the agitprop of a song like "Heal the World." At the same time, it's the lead single for 'World Best' and I've listened to it more than a few times, so there's a familiarity. Of the newer material, I think I'll go with Popcaan's guest appearance on "Tonight," where he just glides over a beat that's quintessentially Nigerian even with its dancehall thump.
BIGGEST SKIP 
Moore: Of all the songs on the project, "Smoking & Vibes" is the one I'd be most likely to skip. While still a solid song, it becomes very repetitive in a way that makes it feel unnecessary to listen past the first ten seconds.
Daniel B: I didn't truly resonate with "Inshallah"; the drill beat felt quite out of place compared to what I would typically expect from Patoranking. It seemed like he was attempting to incorporate new sounds into his repertoire, but I don't believe it worked very effectively.
STANDOUT FEATURE
Uzoma: For me, it's Victony on "Babylon." That brother has a voice that conveys so many emotions. His verses—short and punchy—tell very relatable stories about his come-up in the industry. Patoranking, too, does his best on the track but it's Victony that owns it. It was a collaboration I didn't envisage but I enjoyed.
Nwanneamaka: Victony killed his verses on "Babylon." The production is very inline with Victony's soundscape and I imagine this was one of those scenarios where a song was recorded with a particular artist in mind. The twinkling keys are very Victony-esque and allowing his verse to introduce the track was the best decision. They glide in and out of the track so smoothly, their chemistry is not something I'd have fathomed on my own but it works really well. 
OVERALL FIRST IMPRESSION 
Dimeji: It's easy to see the vision Patoranking had for this album. He projected it perfectly, and it shows because 'World Best'  is a really solid body of work. The entire album had me dancing around my room, and the replay value will have me giving it repeated listens soon enough.
Emmanuel: 'World Best' is Patoranking's magnum opus. Every aspect of his artistry blooms beautifully here, and he rarely makes a misstep. The features are in-sync with his vision and each record has something to say. It's the artist's fourth project and the ease with the form is better seen, and for that he should get all the credit, especially with the high expectations he set with the choice of title. 
Chigoziri: I've always been a fan of Patoranking's artistry and music style. 'World Best'  lives up to its title as it emphasises his ability to work with different cultures and genres effortlessly. 
Listen to 'World Best' here.
[Featured Image Credits/The NATIVE]