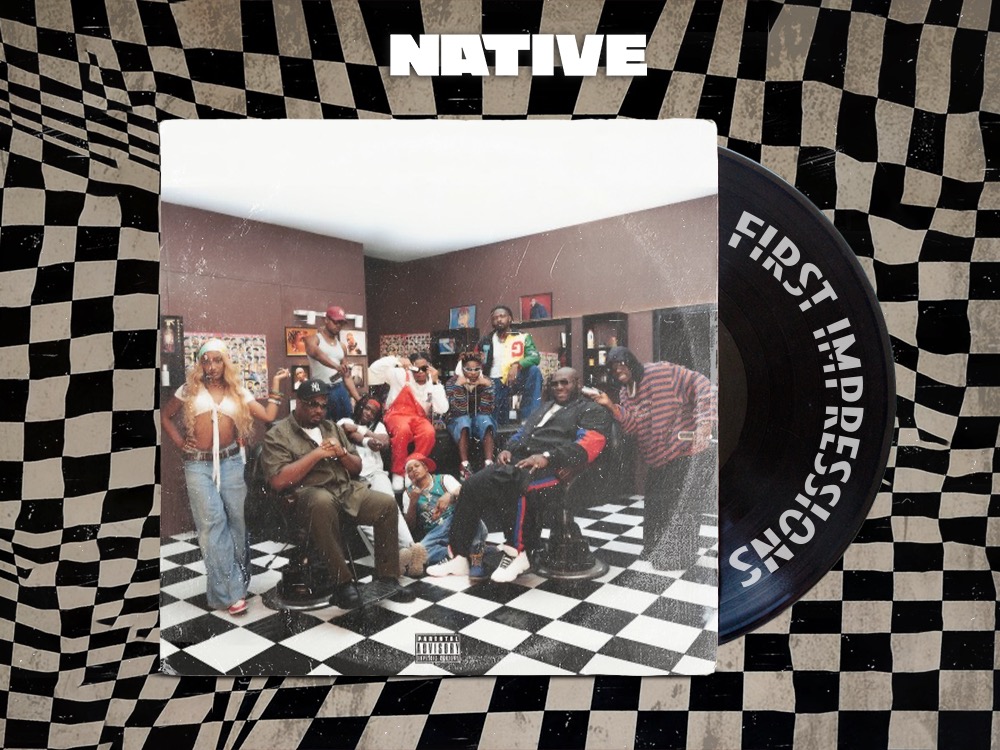 Our First Impressions of Mavin Records' 'Chapter X'
Celebrating a decade of influence and hitmaking
Ten years ago, after the massive success of their co-owned record label Mo' Hits Records, Don Jazzy and D'banj parted ways and the former announced a shiny new outfit Mavin Records. The announcement was solidified with 'Solar Plexus,' a compilation album that featured in-house acts such as Tiwa Savage, Wande Coal, Dr SID and D'Prince. As the label grew, it opened its doors to more names—DJ Big N, Korede Bello, Di'Ja, Reekado Banks, DNA Twins, Johnny Drille, LADIPOE and Iyanya—while upholding its tradition of delightful songs that have coloured both Nigeria and Africa's music landscape.
As Afrobeats bulldozes its way to global reckoning, Mavin Records have ensured that they are visible in the race, with their music academy churning out present and future superstars in Rema, Crayon, Ayra Starr, Magixx, Boy Spyce and Bayanni.  They have also gone a step further to expand their roster of music producers and songwriters, ensuring that creatives in pivotal areas of the music industry hone their artistry.
In commemoration of a decade's worth of dedication and achievements, Mavin Records have put together its sophomore project 'Chapter X.' The lead singles "Overloading (OVERDOSE)" and "Won Da Mo" portends a communal connection to the album, following in the tradition of 2014's "Adaobi" and "DOROBUCCI," 2015's "JantaManta" and 2019's "All Is In Order."
In our usual manner, the NATIVE editorial team drops their initial thoughts on 'Chapter X,' from the best song to the standout verse to the standout production.
BEST SONG
Uzoma: There are a lot of good songs on this project but "Alle," "Amina" and "Losing You" stand out for me. Those will be my choices for various reasons: I love Rema's chorus on "Alle," love Andre Vibez's production on "Amina" and the emotional honesty of Johnny Drille, Magixx and Crayon on "Losing You."
Tami: On first listen, my best song is currently "Amina," its a really fun and enjoyable listen. The romantic track opens up with dusty Amapiano-inspired log drums and features some of my best talent from the Mavin powerhouse: Rema and Ayra Starr  You can almost hear the excitement in the air as all the artists trade verses about their love interest. While Rema is the obvious standout, Ayra also makes this record an enjoyable listen with lyrics such as "Big vibes, big cheques and I kon knickers/I wear my Jimmy Choo, drink booze with my goons and sip on liquor."
STANDOUT VERSE
Emmanuel: A good collaborative project usually has many stellar verses and 'Chapter X' is no different. The Mavin line-up plays over bright pop beats for most parts, and the approaches were distinct even when the voices were somewhat too similar. Rema, Ladipoe and Boy Spyce are excited on almost every verse they got on, but it's Don Jazzy's vulnerable sprawl on "Ogini Na Fio" which takes the crown for me. That voice carries two-decades worth of history, yet passionate and distinct as ever, a stamp of modern Nigerian music. Fitting also, that the record had the Igbo-inflected qualities of the OG Mavin crew. 
Dennis: It's not a verse, but the way Don Jazzy harmonises with Crayon on "Won Le Le" is my favourite contribution on this tape. As far as verses go, Ladipoe's opening verse on the same song is absolutely outstanding. It is a prime showcase of how well he works quips and plays around schemes to create memorable lifelines. There are a lot of wonderful boastful verses in his catalogue, but the technical intricacy and gentle poise in this one are something to behold. Also, honourable mention to Boy Spyce's verse on "Overloading", because the emotional beauty of the verse just hit me while listening to the song within the context of this album.
STANDOUT PRODUCTION
Uzoma: Andre Vibez's works on "Won Da Mo" and "Amina" are the most interesting. "Won Da Mo" isn't my favourite song because I felt a lot was happening but on a production level, it is hard to deny Vibez's astute fusion of sounds, from Rock to Amapiano. For "Amina," immediately the track begins and the rolling drums come in, you just want to dance.
Daniel: Andre Vibez was in his bag on this project. "Won Da Mo" and "Amina" are standout productions for me. On 'Won Da Mo,'  it's a combination of rock guitars and rhythmic percussions that get you moving before any vocals come in, perfection. On 'Amina' Andre shows versatility leaning into simple Amapiano chords and percussion. 
Wonu: The standout production on this project for me would have to be Andre Vibez on "Amina." The production on this particular record is everything. The kicks and the snares on the record come together so melodiously and every contributor on the record brought their best foot forward, carrying the record as it should be carried.
BIGGEST POTENTIAL HIT
Uzoma: I believe that would be "Amina." Coupled with Andre Vibez's solid production, Rema is in familiar territory, utilizing his smooth flows and sweet-nothings lyrics to full effect. Ayra Starr, Bayanni and Crayon also bring their A-game, while spicing things up for an irresistible jam.
Dennis: I'm not so great at predicting hit songs when there are so many choices to pick from, but I'll go for "Won Le Le" because it's the one that stood out to me the most. It just slaps, and I think millions of people will agree if it gets the single treatment.
Emmanuel: In the ideal world, "Won Le Le" is the obvious hit song. There's an instantly sunny vibe you get from the song – it sounds like something you've heard somewhere, but the polished verses on showcase would probably best those you're thinking about. Right from the opening Ladipoe verse to the middle section which is packed with energetic, affirmative verses, a classic chorus seals the deal. Then you have the ever-affecting Jazzy vocals stuffing its triumphant direction, and everything works. Everything works. 
OVERALL FIRST IMPRESSION
Emmanuel: I was very impressed with the 'Chapter X' project. For a pop dynasty that's operated for the better part of two decades, it's a virtuosic skill how every era has its distinct qualities. The music here is very high-tempo, perhaps more than Mavins have ever explored in the past. But the artists, plucked from vintage trees of contemporary music hubs, are accomplished in their direction and eager to make way for each other. An excellent replay value is the result of that chemistry, each record brimming with camaraderie. It's clearly one of the better compilation projects released in recent years – sung and structured with real intent, there's no limit to what this class of Mavins can achieve.
Wonu: 10 years of Mavins? Wow. It seems like just yesterday when the Mavins started and they've already done 10 years in the game, consistent 10 years. 'Chapter X' has solidified the empire Mavin Records is building. The project showcases all the artists' strengths individually. While the project is concise and runs across 10 tracks, every part of the project from production to songwriting is well put together.  With every new compilation project, the Mavins never fail to bring their best foot forward. I've been able to listen to this album twice and over the weekend I'll give it another listen, but for now, the album is extremely outstandouting.
Stream 'Chapter X' below.