Getting discovered as an artist has gotten more convenient in 2019 with the growing number of artists who owe their fame to the recognition they gain on the internet. However, for Emediong Uduak, the 19-year-old Nigerian whose painting made history in the Cyprus Modern Art Museum last month, she had the luxury of being discovered first in person, then on the internet. "The museum thing is random enough to be luck but I believe it was in God's masterplan", she tells me before gleefully giving a dramatically detailed recount of how she went to the museum to appreciate the art and met "this lady in a black suit" who recognized her for an artist before they had even exchanged words.
The lady turned out to be a curator for the museum and requested that she created a piece for the museum. "I was going to replicate the art I showed her and she liked but then I changed my mind because I thought the viewers need to know it came from somebody that wasn't a local". American artists like J Cole and Kendrick have featured as muses for her previous paintings, but she chose to channel her African roots, establishing her Nigerian origin by painting a portrait of Afro-juju singer, Lagbaja, wearing his signature mask.
She credits her new found fame on the internet to the Nigerian Instagram blog account, Instablog, explaining that "The first 'blow-up' was from Instablog". Nigerians back home were able to connect with the story she portrayed in the painting and were quick to show their support, helping her grow a notable following on Instagram and spreading the news of her accomplishments across media platforms.
"I feel like the style in which we Africans express ourselves has always been a very rich part of our culture, although every now and then it could be mistaken for a trend. And so I admire how the rest of the world is seeing this 'Africa' of ours through the regal and artistic lens as opposed to the preconceived caustic notions they must have had".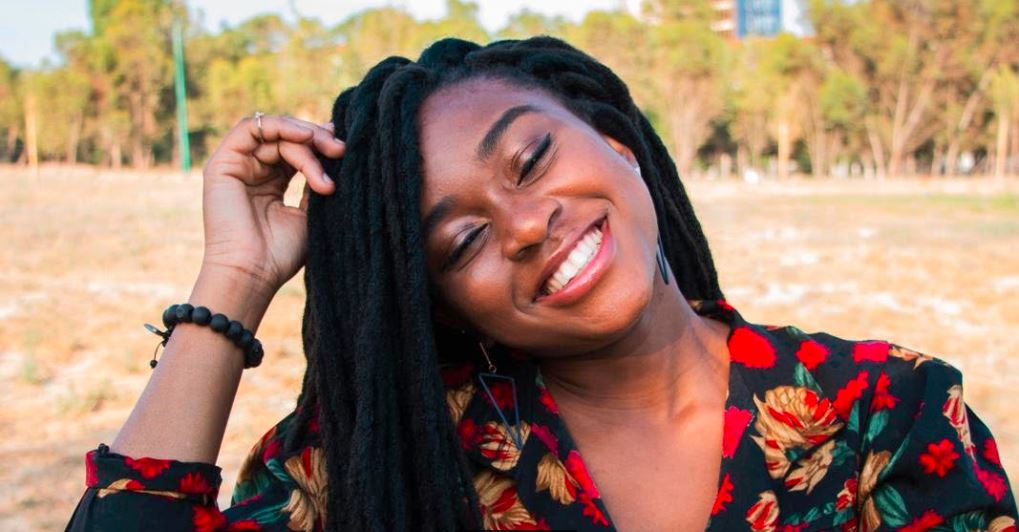 Her rather word heavy response to my question about the growing global appreciation for African art in recent times was quite shocking till she revealed that she comes from a background of writers and has always considered herself an author. "I actually started a book but I never got to finish it". Her parent's love for books and music built her interest from childhood, writing stories and painting pictures inspired by the things around her. "I wasn't really the social type. Sometimes I would paint the stories in the music and the emotional reactions people got out of listening to the music".
The duality of her identity as a visual artist and writer is also reflected in her life, balancing being a creative with being a medical student. Emediong Uduak moved to Cyprus for her studies but it has also given her the opportunity to express her artistic intentions. "I did a year of University in Florida, US before I came here. You never really identify as African till you're in America. But in Cyprus it's different, I mean even the locals here speak pidgin English", she jokes as she describes the harmonious atmosphere she enjoys on the island country in the Eastern Mediterranean.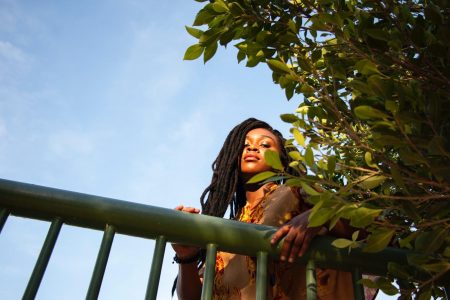 "A very typical day for me would be to wake up, shower, rush to school and get back late in the evening because being in medical school is tasking. Usually, I'd wake up and get on my phone but I've been researching on YouTube about Alpha Wave brainwave and some other weird shit like that so I'm trying to reshape the first things I do in the morning". Like any curious teenager, Emediong Uduak is unafraid to explore and learn new ways to improve on herself. Even her creative expression mirrors this as she tells me she tried the whole 9 yards of art media before settling for acrylic paint because, like her, it's fluid.
"Lately, I've delved into textured oil paint or 3D art like we saw in the 'Lagbaja' piece for a more realistic feel to the touch. I dare say that in as much as my art is seen, it is felt on a much larger scale. My technique and style is subject to change, but the experience and journey every painting brings to the viewer can't be duplicated". Though her confidence in her art has certainly gotten a boost with the exposure she now has, she admits she's still not yet ready to have her debut exhibition and won't be till 2020 when she has better structure, resources, time and a message to pass across. "In the meantime, I'm working towards having an auction in Abuja this August. I know every exhibition has to have a message the artist is trying to pass across and that hasn't come to me yet".
And yet, you'd be wrong to assume her art currently has no message. She knows exactly what themes she wants to cover, listing mental health and spirituality as recurring themes that drive conversations around her.
NATIVE: What Message Do You Hope To Get Across With Your Art?
"I strongly urge all who sojourn through my art to get inspired to tell their story. We are in a time and generation where, as African youth, we create our own rhythm, our own identities. Each story's strength and weakness lies in the hands of the one bearing it. Also, I make each piece with the intent of getting viewers out of their robotic daily cycles to think- or the exact opposite; to feel".
NATIVE: Music Seems To Have a Big Influence on Your Art. Can We Get a Hint of What Shapes Your Preferences And the Type of Music You Enjoy?
"Oh wow. My music taste is eclectic. As a matter of fact, it'll probably show you how multifaceted I am. You can't easily track my personality from my music. My musical preferences are shaped by emotion (generically speaking) and that's anywhere from Fela to Indie Rock Bands".
NATIVE: What Challenges Have You Experienced as a Young Creative in the Art Industry?
"My challenges were inward for the most part. Mostly the feeling of having to beat my own high score and the challenge of having to juggle two very demanding practices (medicine and art)".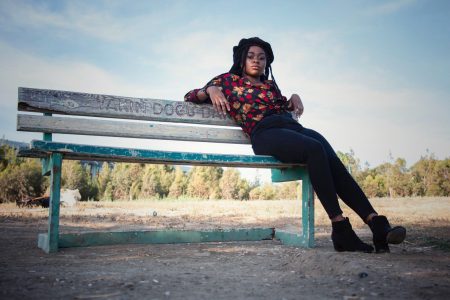 Emediong Uduak's "Lagbaja: The Masked One" painting is currently in the possession of Forbes-listed Cypriot businessman, Suat Günsel, but she's already thinking of her next moves, more concerned about her personal growth than previous accomplishments. It's a winning mindset that can make any artist a force to reckon with.
Featured Image Credits: Break The Eyes Media – Instagram/Breaktheeyes
---
You are meeting Debola at a strange time in his life. He wandered into a dream and lost his way back. Tweet at him @debola_abimbolu
---