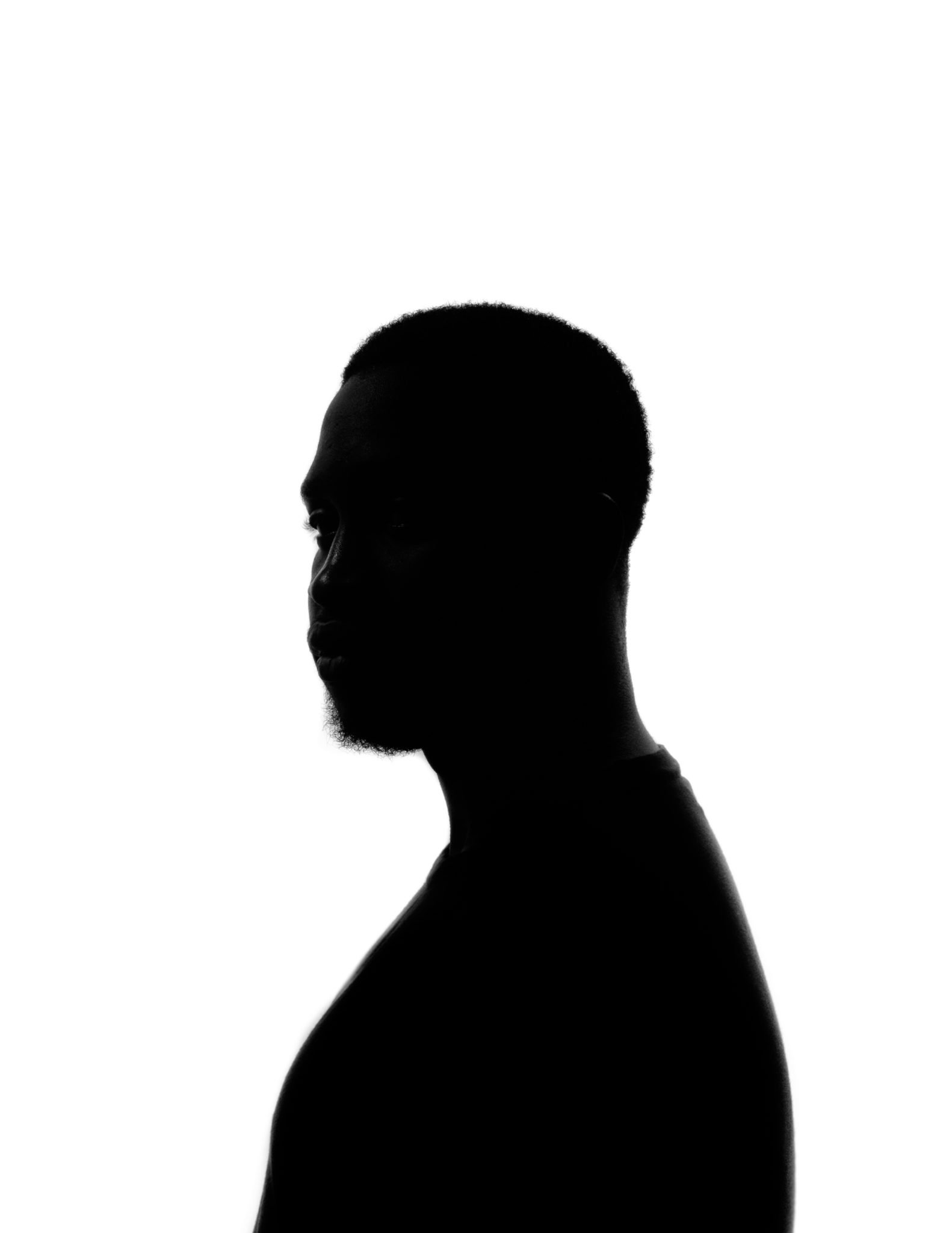 NATIVE 11: TIMI AJIBOYE
Is Yaba the Silicon Valley of Africa? Timi says no.
Photography: Ifebusola Shotunde
What does a new year mean to you?
Sometimes it's just another day, like what's all the hype about, you know? But then other times, I'm just like anyone else: I get excited to write that end of year post, [to] throw a party, the fireworks, the champagne and all that stuff. It's nice to have a day that you cross and it seems like you have a second chance at things. 
How did you get into tech?
I think I've always known, and the people around me have always known. When I was 10 I thought I was going to be like Dexter, I kept telling people. I think my parents also realised – they were really great at buying stuff that helped. They got me this electrical kit when I was 11, and I used to go round the house making alarms and shit. 
What role do you feel you play in the growing tech community in Nigeria?
Some days I feel like I have some sort of responsibility to play a role, but other days I just want to make my dollars, make some cool shit and keep moving forward. If there is one thing to be taken away from Timi's life in the tech community, it would be: don't put yourself in a box. I think I'm just trying to show people that there's a different way to live. You choose your own way. I want to end up as a lecturer. I want to teach, I like teaching people who are just hungry for knowledge. I think I'm going to be responsible for creating a ton of cool shit. Some of it, hopefully, will find its way into your everyday lives. 
What are your thoughts on Yaba being the Silicon Valley of Nigeria?
Fuck that! I'm only here because this is the sexiest estate on the Mainland. If they transported this estate to somewhere on the Island, it would break my pocket. In America they have Silicon Valley and it makes sense – companies gravitated there because of the natural environment, and then there was a ripple effect. I don't know why it feels we have to sell a similar narrative to America. [At first] people said it was because Yaba had fibre optics, but IPNX dey Lekki now. I like Yaba because that's where I went to university before I dropped out. 
What was the university experience like?
I went to Uni-Lag (University of Lagos). Anyone who went to university in Nigeria – whether or not you graduated – can tell you that the education is shit. I don't thrive in environments that are geared towards cramming rather than actually learning. Maybe it's my Achilles heel, but I just can't cram. There were just so many issues with universities in Nigeria, from the syllabuses to the lecturers. My friend Dimeji is a computer scientist, and in his exam, he was asked to write JavaScript. On paper. There are just so many issues. I want to build a peer-to-peer review platform for universities, that will actually be constructive. And it's not like I don't understand that there are systemic problems, but I just couldn't stay there. I was depressed, I was doubting myself, feeling stupid. You start defining yourself by your ability to pass [exams]. My parents tried to understand though. I respect how we arrived at the decision [for me to leave]. 
How did you get into coding?
I learnt the basics when I was younger, my uncle taught me, but I didn't take it very seriously. When I started properly was after my first failure at Uni-Lag. I got a 1.71 GPA – you can print this – I actually got a 1.71 GPA. I called my friend Jibola and basically told him, "Fuck school, I need to figure out a path for my life, I want to work." So he set me up to work on M.I. Abaga's official website and that was the very first coding job I got paid for. I was honest and told them that I was still learning, but they were into it.
How would you break Bitcoin down to a dummy? 
It depends on if said dummy is interested in it as technology or as a financial asset. 
As technology, cryptocurrencies basically shift control from central banking powers to the rest of the world. With cryptocurrencies, anyone in the world can verify a transaction has happened – that is inherent in the way it is built. 
As a financial asset, it's really just like any other financial asset that conforms to the standard rules of supply and demand. But right now, it's just very volatile. To the extent that if someone famous [in the tech world] says "oh this crypto won't get anywhere", the price drops. My only piece of advice regarding cryptocurrencies is: Do not spend more money that you can afford to lose. 
What does your company Bitkoin Africa do?
Bitkoin Africa right now is a safe platform in Africa to trade Bitcoin without fear of being scammed. We're just the middle-men. Once we escrow the value,  you can trade freely. Right now it's limited to Bitcoin, but we're running more coins soon. 
What is the future of Bitcoin to the everyday Nigerian/African? Is it more than a get rich quick scheme? The Future of currency?
Honestly, it's both. It's nothing like MMM – that comparison really affects me. MMM is just a thing where you pay, and invite other people to pay. Some people saw that there was no value, got in early and bailed fast. Bitcoin could get you rich fast, but it's more than that. And it's not just Bitcoin – it could be any cryptocurrency. It's not quite clear yet which one will be here say, ten years from now. 
For the average Nigerian, I just hope that it opens up more access to money – either by replacing money or becoming an integral part of how we transfer money. I hope it makes it easier for a farmer in Zaria to pay someone for goods in Gambia or Kenya, for example. There are other applications like block-chain that aren't necessarily cryptocurrencies but could really help Nigerians with things like land-ownership. The future is financial inclusion, and I think that's really where we are heading. 
What are some of the issues you and your friends are facing this year? 
This may sound like a first world problem, but my house-mates don go buy BMW and na pressure. I'm not going to buy one, but I dey pressured. More generally, man, Nigeria. Nigeria is the problem we all need to watch out for.  I don't even know where to start. We haven't conquered [bad] roads. We haven't conquered [the problem of] power. These are just things to live a basic life before we even decide to want more. The police think we're all yahoo boys. Can't somebody just be working hard and making one or two tins? It's hard for young people. In tech, we've changed significant things in this country – look at Paystack and Flutterwave. We have a long way to go but there's just so much against us/When I was living in Shomolu without constant power and internet whilst in Uni-Lag, it was fucked. I'm sure there are so many people more talented than I was who are in worse conditions. It would be so much better if we could just conquer power and internet. 
And the reason I did not initially answer with this is that it's just so normal. 
What excites you most about technology today, and five years from now?
For me, the most exciting thing for me right now is that I can build something in my room, and then like 700 people are using it. That's amazing to me. I just like making things, and I found out early on that software is one of the forms of creation in which the barrier to entry is relatively low. I almost get too excited thinking about the future. Just the fact that our kids are going to be living different lives to the ones we are excites me. Like when our parents were growing up, there was no Uber. You couldn't book your hotel and flight online, then land somewhere and put it on Snapchat. That just didn't exist. 
Peter Thiel question:  What is something you think is true that very few people agree with you on?
The Dark Knight Trilogy is crap. Jay-Z is overrated – he's a good businessman though. 
Who are you tipping for 2018? (in any field, but specifically tech)
Every hard-working person out there. Everybody that just wants do to better. All my friends, you know. I have a friend who wants to take a break from his architecture firm and start designing software, I'm rooting for him. I'm rooting for my guy who just got a job after a dry spell. I'm rooting for Paystack, I'm rooting for Bitkoin. My friend just started selling hair, I'm rooting for her too. I'm rooting for YOU. Just anyone who is working hard. 
What are you trying to achieve in 2018?
More than anything, I'm just trying to be in the right place at the right time. We have some interesting things lined up with Bitkoin. Like anyone else, I really want to travel, I haven't travelled in a while. I've never been to America. I would like to go to San Fransisco, [to] finally see what all the hype is about.