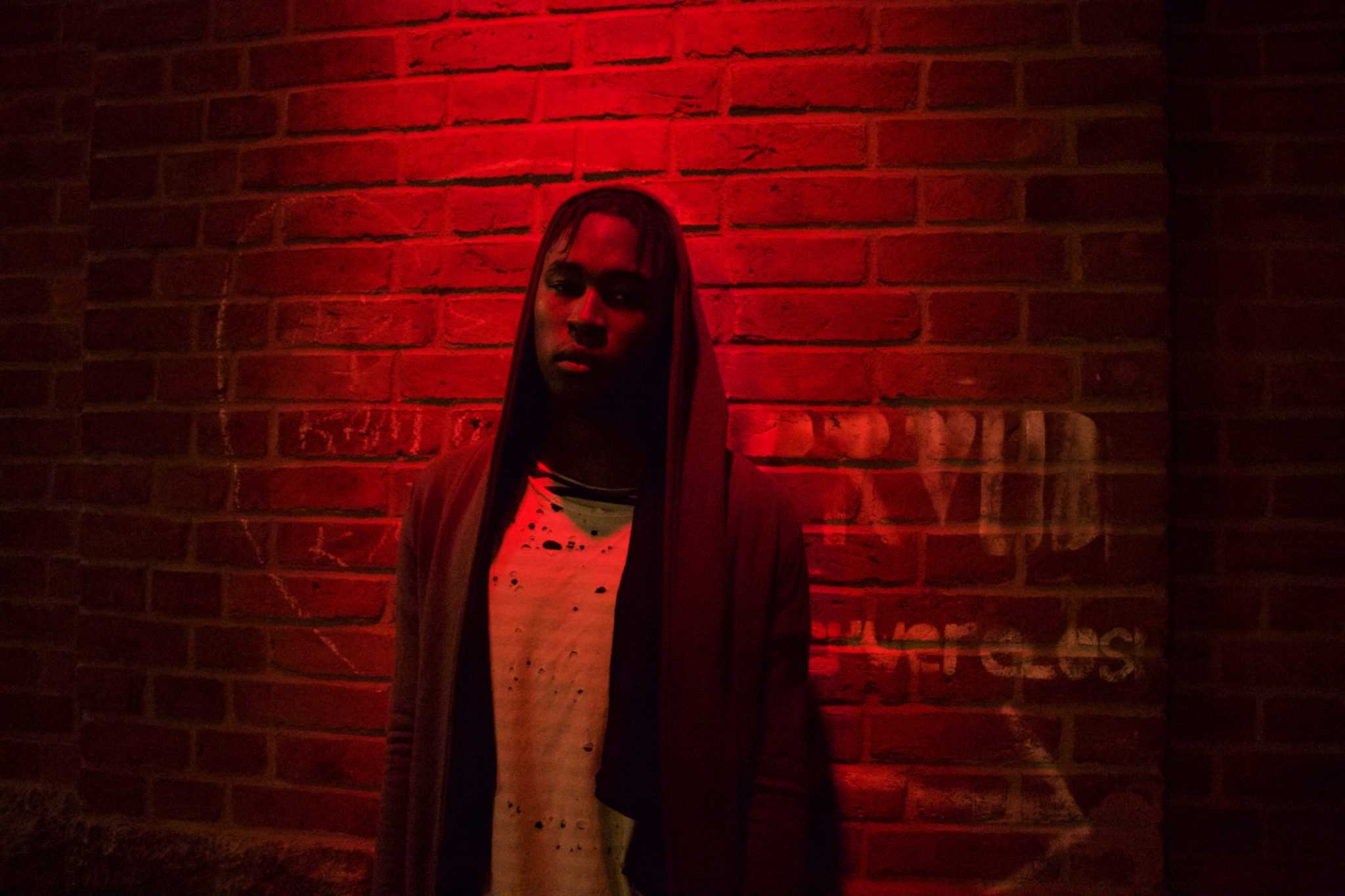 Meet the Zambian rapper who is channeling his inner punk through trap music
Patrick talks finding himself through music
Words: Toye Sokunbi
Photography: Jenny Tan
"What is Jollof man? Why are there so many flavours?", asked PatricKxxLee between mouthfuls, affirming a global fascination for Nigerian Jollof rice that I never quite understood myself. It's a hot Tuesday afternoon in October and PatricKxxLee is sitting across from me, gingerly clearing out another serving of Nigeria's infamous 'orange rice'. We first met at a party on his first day in Lagos, bonding into the night over cigarettes and shared millennial experiences. That night, I promised to give him a taste of Nigeria's favourite dish; a promise I didn't fulfil until five months later, with a recorder and notepad in hand.
PatricKxxLee, has come a long way from memorising rap lyrics when he was eight, to creating a production style he describes as 'cinematic'. His interest in hip-hop was birthed from a prank that his older cousin pulled on him during his formative years in Zambia. He was locked in a room with nothing but a stereo and albums from Nas, Jay-Z, Ja Rule, 50 Cent and DMX, for over five hours. His cousin eventually got into trouble but the damage was already done. As twisted as it was, that day changed his life.
A few years later, the soon-to-be trapstar, moved to Johannesburg, South Africa. The relocation was a blessing and a curse. He lived in a place that was both a quintessential hub of contemporary hip-hop and urban culture, but also a city where kids at school called him 'kwang' (a slur for 'foreigner'). As a reaction, he spent most of his early years in Johannesburg, getting in hallway fights and being alienated from the world around him. The only solace he found was in listening to every hip-hop album he could lay his hands on.
When he was 12, he started absorbing Lil Wayne's entire catalogue, and after discovering Kurt Cobain, started writing rhymes and poetry in his class notes. Production didn't start until he came off ADHD meds in the eighth grade, but it began with a question that troubled his young mind.
"I used to listen to music and I never understood where beats came from. I had no idea what a producer was. 'How do I get beats of my own to rap with?', that's the question I always used to ask myself. I had three notebooks of lyrics but no beats to rap on, until one day someone showed me Fruity Loops."
He had been too lazy to learn the guitar a few years earlier, but started playing around with the buttons on the program's interface, training his ears to distinguish between piano keys and drum kicks. Then he came home from school one day and recorded his first song with a headphone microphone. Despite, the 'messy' production as he recalls, he went to school the next day, excited to play the song for his classmates. "I was like yo! I recorded this song, I recorded the song! And suddenly everybody wanted to hear me rap"
"I believe you have to become one with your imperfections, that's why the music I make is an embodiment of what I believe"
Sadly his time with his first audience didn't last very long. Patrick the Zambian kid was becoming PatrickxxLee, but at the expense of school work, he had become disinterested in. However as the universe would re-align, failing out of his regular high school landed PatrickxxLee in a missionary Remedial School outside of Johannesburg. At his new school learning was more focused on developing art and vocational skills. Patrick speaks very fondly of the transfer as we speak, almost convincingly enough to restore faith in traditional education. The details he gives as I ask about time in his new school are vague, but he smartly quips about taking an interest in romanticism and shock art, a formula we have seen artists like Tyler, The Creator and Eminem use to devastating effect. The two schools of thought broadened the scope of his themes and created a bedrock for his emotive style of production and lyrical storytelling.
Perhaps growing up millions of miles away from renowned hubs of Hip Hop like Brooklyn and Queens helped him: PatricKxxLee never tried to sound like anyone. His music is synth waxed, whilst simultaneously drawing heavily from punk rock and psychedelic trap, each song exists in its own weird, dark world. Music has always been an escape for Patrick, a medium for constant reflection in his life, even when it borders on self-abuse and romantic nihilism. At the core of his music, he is hurt and angry but honest about his flaws; he is his own greatest muse. He describes this music style as "neo-conscious", a step further than the conscious artist who merely relates how he sees the world from his inner eye.
"Life experiences have moulded me to become this way. Music is truthful. The only thing you can do with your music is be honest. I believe you have to become one with your imperfections, that's why the music I make is an embodiment of what I believe. Music helped me come to terms with who I wanted to be, whether good or evil. That's why I lean towards the punk sound, because a punk is someone living on their own accord. The music I make is music beyond your conscience. This is who you would be if you didn't have to think about what the world thinks. It's a new kind of consciousness".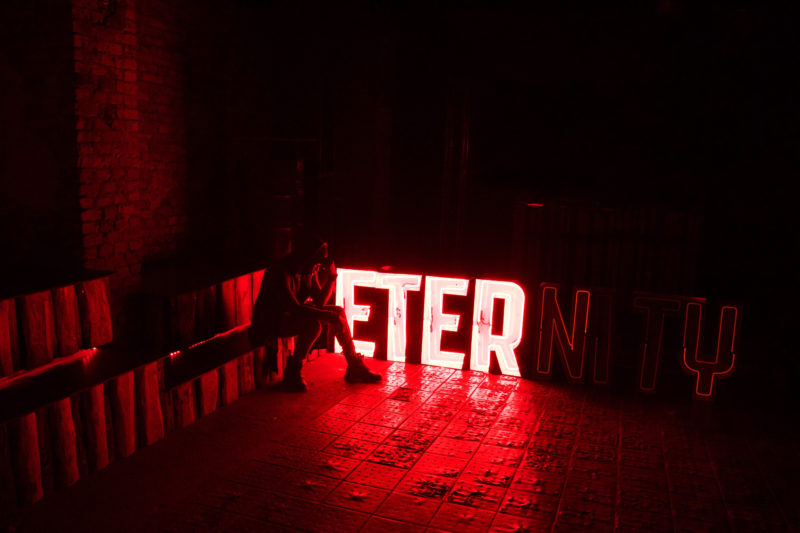 In 2014, the rapper became a part of a hip-hop collective called The Cabin, alongside producers Ntsiki Mavuso, Bass Oskido and rapper, Neils King. The quad have since established themselves as a fresh crop of cutting-edge creators and curators of good music. The group's influence in Johannesburg gave Patrick a chance to score production credits on Cassper Nyovest's platinum-selling album, Refilo, in 2015. In 2016, after a creative tour of Europe, the rapper was signed to Lagos-based record label, Artis Records where he released his official debut EP, Disco Utopia.
"I want to reserve my music for powerful statements only"
But PatricKxxLee is not a man who finds contentment in his own ability. As we eat, he calmly listens to my critique of his music and style, especially how he responds to critics comparing him to Travis Scott. "The greatest artists are thieves", he said with a chuckle, leaving me to wonder if he was being sarcastic or serious.
He later recounted how his manager (who he simply calls Jenny), found him via his growing SoundCloud account. "She just understood the music man", he says this with the confidence of man who isn't overly impressed with the progress he has made on his creative journey. For him, the goal is to constantly try to out-best his best self. Even being compared with Travis Scott, is a momentary reflection of his current form as an artist.
"I am never fully satisfied. I feel like I am climbing up a rope on a dry well and the light keeps getting further with every climb. But it gets brighter too. I have always been ahead of myself and my peers, and I feel that if I always break barriers with my music and keep on hitting the next new limit, I'll live a very happy life. I want to reserve my music for powerful statements only".
---
Toye is the Team lead at Native Nigeria. Tweet at him @ToyeSokunbi
---