'I swear the sun never leaves, never sets, it just descends'
Every week for the past 8, DAP the Contract has shared new music from his weekly offering 'Contract Thursdays', while on tour for his latest album Everybody Falls in the Summer. Just yesterday, the talented rapper landed a spot on "Be Nice", a Christmas special on the original soundtrack for Disney's new film 'Joelle'.
Alongside the final track, DAP released an accompanying 4-minute clip titled 'Last Words', filmed and edited by DAP himself. Over the soft acoustics and drums, DAP talks about the year he has had, and the energy he lets in to his space; pronouncing the importance of cultivating wholesome tribes.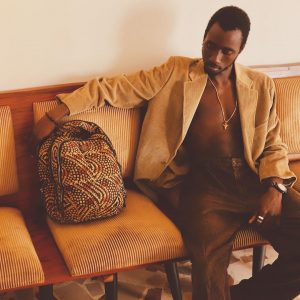 Just before the year runs out, DAP returns for the final inclusion in his weekly CTIII series, "In My Room" featuring a host of other artists like Peter Enriquez, Kaliné, JRah, Mia Maxima, Stxtic who either lend their additional vocals or contribute a guest verse. '
'Made this all in my room, but don't worry I was born with a silver spoon' DAP introspectively raps, turning his attention to his fortunate upbringing where his parents played a huge role in shaping his present man. Over the drum-led guitar riffs, each artist featured turns inwards for a heartfelt number befitting of the final track of DAP the Contract's weekly music drop, that could very well be a complete body of work.
Stream "In My Room" below.
Featured image credits: Instagram/dapthecontract/TSE