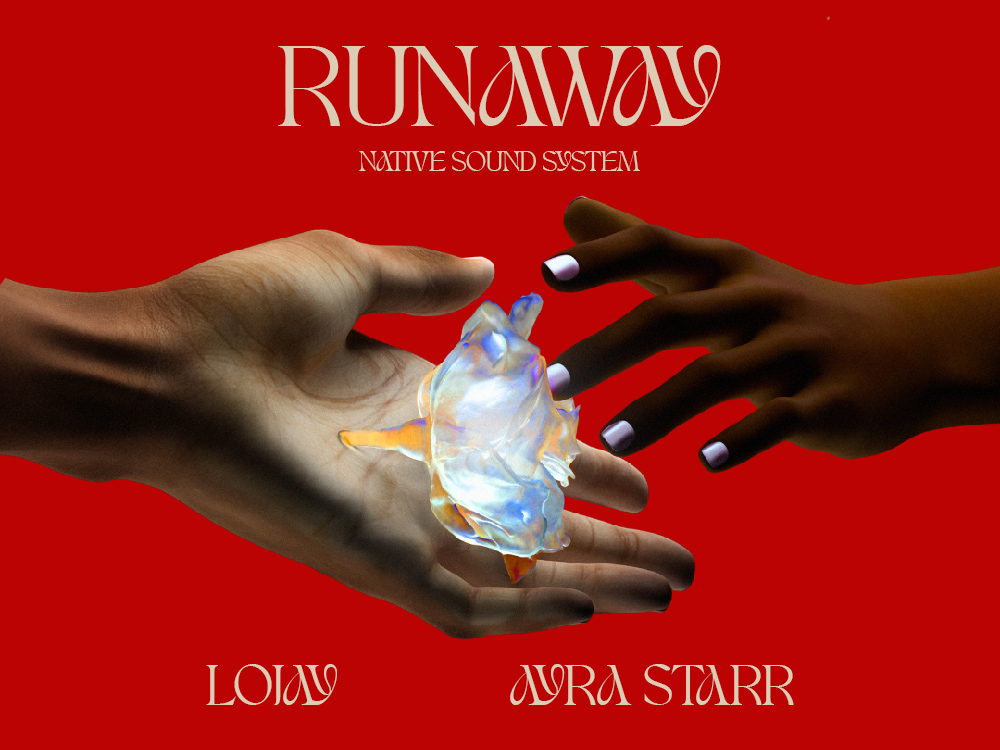 EXCLUSIVE: NATIVE Sound System announce debut single featuring Lojay & Ayra Starr, out this Friday
The SOUND is coming
You might have seen them at a 'guest list only' London party, heads down on the decks as hands fly up on the dance floor. You might have heard them on the NTS or No Signal airwaves, or on runways from Dubai to Paris, or at festival in Lagos, Vegas, Puerto Rico, London. You might don a black T-shirt with an unsuspecting logo on your left pectoral, and a huge disclaimer on the back, letting the world know that you are down with NATIVE Sound System.
Sister brand of our NATIVE Magazine and NATIVELAND, there's no doubt that you have experienced NATIVE Sound System, in some way or another. Starting out as the DJ duo of Addy and Sholz, NATIVE Sound System is first known for its continued pilgrimage around the world spreading the gospel of breaking sounds from our home state, country, and continent. Sharing our sound through sets at Boiler Room or shows with the likes of Rema, Naira Marley, Odunsi (The Engine), the NATIVE Sound System duo quickly grew into a community of synergetic musical talent, identifying, championing and now producing sounds from this side to the world watching.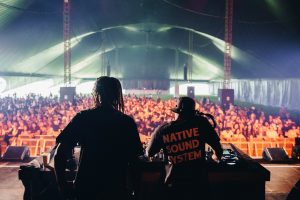 Helmed by; Addy, the resident DJ of the group; Sholz, executive producer and DJ; Teezee, executive producer and artist in his own right; and Seni (commonly known in music circles as "Chubbz"), executive producer and A&R, NATIVE Sound System has now entered its third act. If you couldn't relate to the first paragraph, have no doubts that you will be seeing and be hearing a lot more of NATIVE Sound System now. A production supergroup knotting together the well-known and the little-explored – in music that feels both comfortingly familiar and like a welcome change from the status quo – NATIVE Sound System are stepping into a new realm, producing and releasing their debut album in collaboration with the cohort of self-defining musicians that have informed and supported our sound over the years.
Produced by NATIVE Sound System and Executively A&R'd by the Monster Boys (GMK & Genio Bambino), this album tells the story of our home according to the climatic and cultural seasons that make up a typical year in Lagos. From the murky Hip-Hop beats that keep us energised through the rainy weather, to the Amapiano bangers that sustain our festive period; from the breezy bounces that accompany us on boat rides to the beach to the intermediary lull of our dry season. In meteorology, seasons are defined by climatic patterns, on this album, you'll hear the season as sounds.
"For the album we were in this mindset of trying to create the seasons of a year in Lagos – Rainy, Dry, Harmattan and Christmas seasons," Chubbz, Executive Producer and A&R for NATIVE Sound System says. "This album feels like we are bringing you into our world."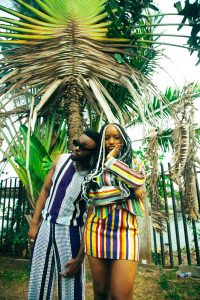 Ironically, it rained in Lagos today. The day that we exclusively announce NATIVE Sound System's the lead single off this independent album. One of the first tracks to be recorded on the album, "Runaway" sits in the album's rainy season. First beginning as a ballad by Lojay, "Runaway" also stars Ayra Starr, who recorded her verse in Lagos, Nigeria several months later. Produced by NSS' very own Sholz, "Runaway" features additional production by Grammy-award winning producer Lido (for his work on Chance The Rapper's 'Coloring Book' and Adey ("Juice" by Ycee and DRB's "Trouble" featuring Tems).
Out this Friday, April 8th, "Runaway"'s music video's direction hails from a similarly iconic name in, with Dafe Oboro (Black Is King, Miu Miu Babes) behind the lens. In partnership with Bottega Veneta, the "Runaway" visuals feature exclusive items from the Milan-based brand's SS22 collection. The MOMO Lagos styled music video also spotlight the works of young African fashion creatives, with co-stars Lojay and Ayra appearing in Kenneth Ize. The "Runaway" visuals are an artistic rendering of the impassioned and turbulent love story narrated by Ayra Starr and Lojay on the record. Coupling two of 2021's most prolific breakout Afropop artists, in what will be their first ever collaboration, "Runaway" strikes the perfect balance between the familiar and the new, straddling Pop and Alternative tastes as never before heard. As Sholz will tell you, "Lojay has this great Nigerian hustle spirit in him and Ayra is kind of the opposite. She is like this Pop princess, so it [felt] like this marriage between this up-and-coming hustler, and this anointed princess."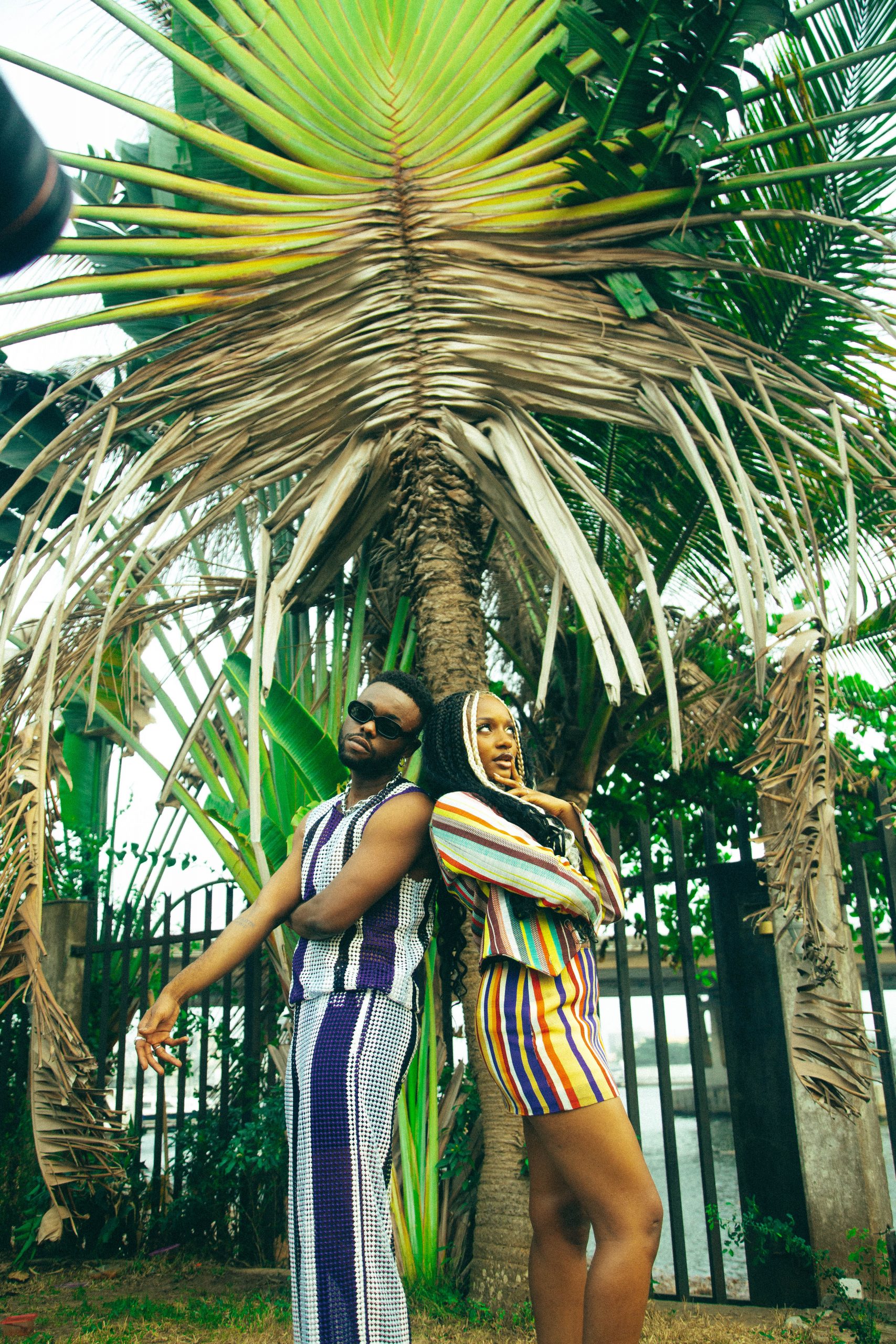 "NATIVE Sound System is the sound sister that represents what we at NATIVE as a whole entity believe is the future of Afro music," Teezee professes. Lojay concurs. "NATIVE Sound System are basically about furthering Afrobeats and opening people's ears to alternative genres and sounds. This is one song I feel can help push the boundary as to where we can take Afrobeats."
"Runaway" will be released this Friday, April 8th, and is being distributed by The Orchard. This is the first single off NATIVE Sound System's independent debut album, which is slated for a mid-May release, and promises to bring out the unheard of sides of your favourite artists, opening up listeners' ears to a whole new world.
Join the System and pre-save "Runaway" here or via the QR Code below.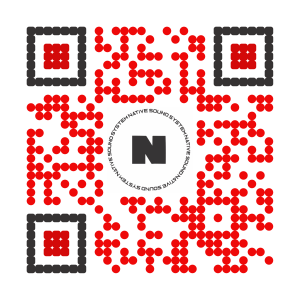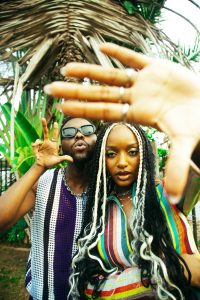 Featured image credits/Niyi Okeowo
Image credits/Michael Agharese
Words by Adewojumi Aderemi