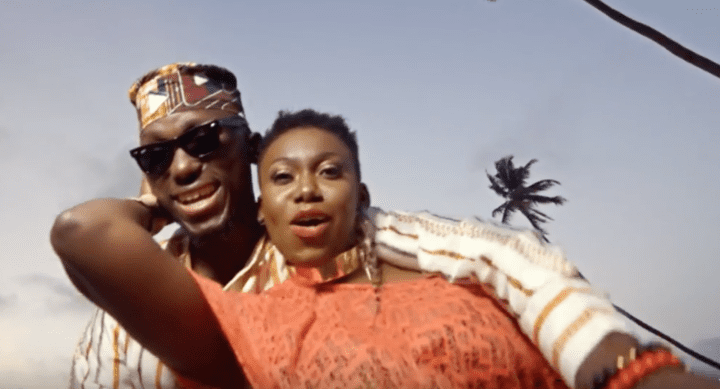 Everything Niniola touches turns to gold, even Dj Spinall's Ojukokoro
We can't get enough
It's kind of amazing how Niniola has become one of the few success stories from the slush pile of the often abysmal Project Fame West Africa. She has become the face of Nigeria's Juju-House movement, a genre that takes the electronic dance strains from South Africa and Europe, jazzes them up with traditional Yoruba instrumentation and folk melodies. Niniola's singles with Sarz have all gone on to become cult-classics, earning her niche but fiercely loyal fan base in Africa and beyond. Until now she really hasn't tried to make the break into the mainstream Nigerian music.
Choosing to work with DJ Spinall, one of our more nuanced celebrity DJ's is definitely the way to go. Ojukokoro, the third single off his sophomore album Ten is less a feature than a collaboration. He makes concessions to Niniola's sound with a decidedly Juju House vibe underlaid with complex gan-gan percussion. She handles all the vocal work, delivering top notch melodies and showing an unexpected sung-rap side to her. With a banging music video (albeit splashed with not subtle Smirnoff marketing; we get it, you're a Smirnoff ambassador), Ojukokoro is definitely finding its way into the canon.
We do wish Dj Spinall had waited a few months to start promoting this song proper, it could have easily become a summer anthem. Who knows, it might still become one.
Watch the video here.