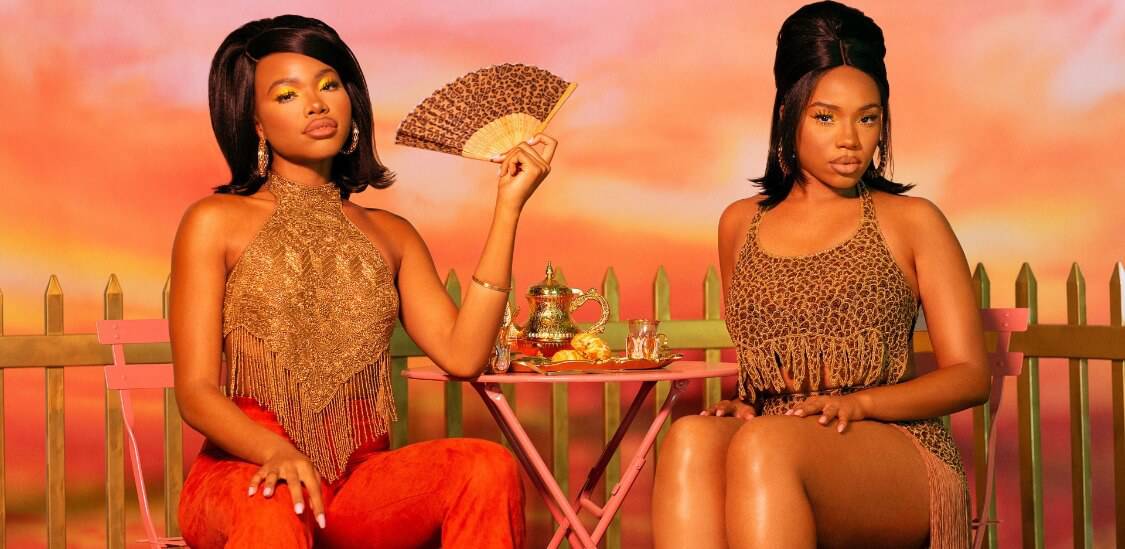 Essentials: Vanjess' sophomore EP 'Homegrown' is R&B perfection
The sister duo are taking it back to the '90s
Nigerian-American sister duo, VanJess are currently enjoying their star moment. It is a moment the pair have been inching towards for nearly a decade; the release of their sophomore EP 'Homegrown', which has been widely received with good reviews so far.
VanJess made their name with a number of viral covers and mashups on YouTube, before cementing themselves as established artists with their debut release, 'Silk Canvas', in 2018. Since then, the duo grown their base of listeners by skillfully delivering contemporary R&B that takes fans back to the '90s. With their sophomore EP 'Homegrown' the sisters make a move to continue delivering genre-mashing music rooted in R&B/Soul while paying homage to their Nigerian and American backgrounds.
View this post on Instagram
On 'Homegrown', VanJess make a compelling case to be considered as R&B veterans in their own right; their rise over the years has been a slow burn, but with their sophomore EP, their emotionally matured, layered sound shows the sisters performing on their best form. VanJess are far removed from the young sisters who sang covers to their growing YouTube audience in their early days – you can hear it in their sonic production, you can feel it through their lyrics.
In a recent interview with Uproxx, Ivana (the Van in VanJess) shared the comforting feeling that encompassed her during the creation of 'Homegrown', saying, "everything has been connecting so much. [W]hen you're aligned you start to feel that way, because everything is just moving along, you're not really forcing it, it's just all going." It is this unadulterated flow of emotions and energy that listeners get front row seats to on the new project. The opener "Come Over" is a groovy, percussive anthem that sees the sisters addressing their love interests, expressing their intentions for a late-night rendezvous. "Don't need to waste my time, I want to come over," they sing beautifully over the song's chorus, wasting no moment to state their romantic desires. There is beauty in capturing the ordinary moments in new relationships, and VanJess are quick to flaunt their capability, and vulnerability, when it comes to forgoing the full range of emotions.
The music on 'Homegrown' is built on the millennial and Gen Z romantic experiences that will surely resonate with a new generation of R&B lovers looking to have a taste of old school but still very much grounded in the present. Standout single "Caught Up" featuring Phony Ppl will be somewhat familiar to many twenty-somethings, the all-consuming feeling that a life without your crush wouldn't be one worth living. 'Cause I'm caught and drowning, and your loves the only rescue,' the sisters sing on the song's hook, pleading with a love interest to throw them a lifeline. "Boo Thang" is just as romantic, its lyrics tracking how we fall in love over time. Many might know it as "a situationship", but VanJess' beautiful vocals will make any listener pine for similar non-committal love.
The slow-tempo track "Slow Down" which samples the Lafayette Afro Rock Band's "Darkest Lightfelt" is a throwback to the late '90s, with its infectious production. Even during moments or monotony, VanJess' presence is enough to bring a track to life. "Come Over Again" is the sister's remix of the project's opener; after a quick shift in gears, they deliver a slow-tempo rendition of the original track that will surely soundtrack any listener's late-night bad decisions. It is R&B perfection: what's not to love?
VanJess 'Homegrown' is a classy, slinky R&B affair worth taking time to listen to – you'd be hard-pressed for anything that sounds this soothing these days. 'Homegrown' plays like catching feelings on a breezy summer day. With Valentine's just around the corner, we can't seem to get enough of the duo's thoughtful, distinctly layered melodies.
Stream 'Homegrown' below.
Featured image credits/Instagram:VanJess 
---