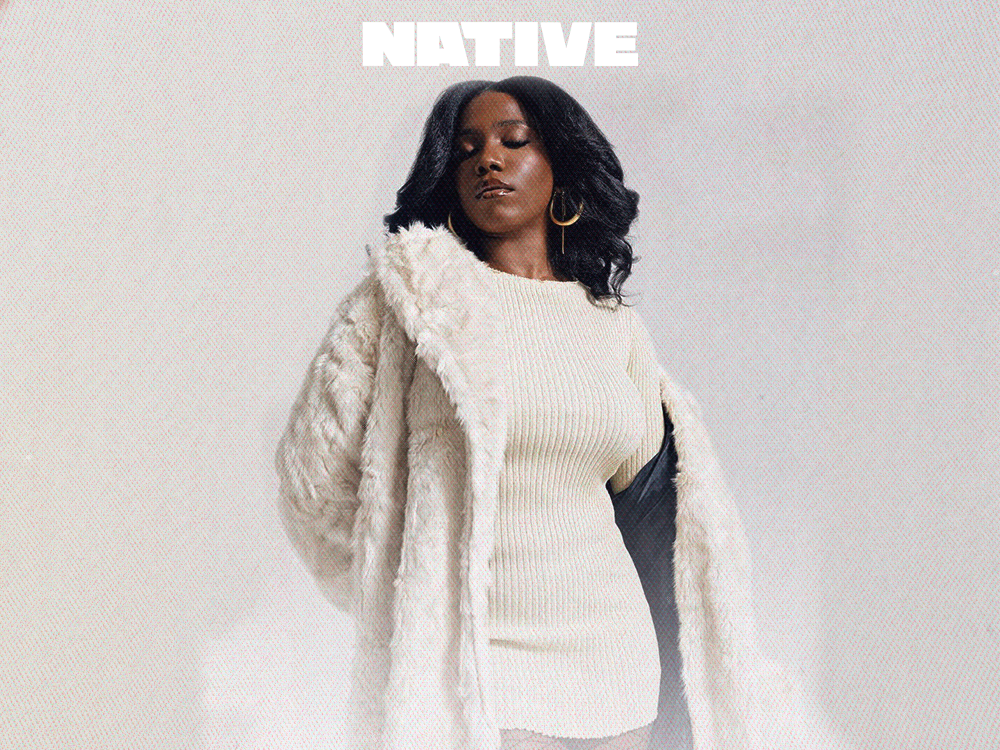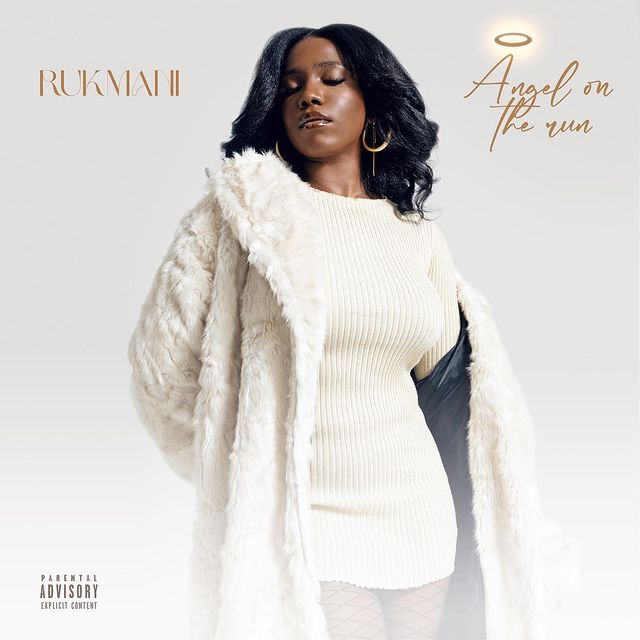 Essentials: Rukmani Creates Honest, Relatable Music with 'Angel on the Run'
the uNder alum trades mystery for openness
"I'm a baddie but a good girl in my soul," Rukmani sings in 2022's "Human Blood." Across her budding discography, there exists a fine line between what constitutes good and bad; yet, an overarching theme that appears is Rukmani's acceptance of her choices and its consequences. On 2021's "Satori," a story of youthful exuberance and thrill-seeking, she sings, in an admittance of her fallibility, "And I know that I make mistakes/I acknowledge them today/And I let it go/It's part of growth."
Growth is fully evident in Rukmani's debut project 'Angel on the Run,' a well-polished effort with which she strengthens her blend of R&B, Soul, Hip-Hop and Afropop. The seven-track EP is home to her clearest ruminations on love and life, as well as a headstrong belief in her duality to be both good and bad on her own terms. On the lead single, "Gateway Drug," Rukmani pledges allegiance to the intoxicating effect of sex. For her, the act isn't just an exchange of fluids; it is the strongest glue between her and her lover.
Born and raised in Port-Harcourt, Rukmani began her career making freestyles and song covers. Her penchant is music that wears its feelings on the sleeve, trading mystery for openness puts her strengths and weaknesses in the spotlight. "In my opinion, everything got a purpose/Would've written me off/Maybe cos I was rough in my teenage pages/Should've never done drugs/But when I see that shit today/I swear to God e no dey move me," she sings on "Purpose," a track about making peace with mistakes. Throughout 'Angel on the Run,' it's Rukmani's honest writing that is the greatest gift: it paints her as no angel or saint but a learning, evolving human.
That honesty also means there's no false sense of modesty with Rukmani. On "Shege," she threatens her lover with great, sex-filled times, with a promise to "intoxicate your system." She glides over the BeatboyJw-produced mid-tempo with sultry vocals that match the intentions. When she adds, "Bad girl no be bad person," it's clear that, for Rukmani, sex shouldn't breed shame but instead be fully enjoyed by two consenting adults. Aside from sex, romance and its mushy feelings are also on the cards.
On "So Fine," Rukmani expresses undying affection for her lover; she sings of sometimes grappling with insecurities as to whether he still feels the same way she feels about him. Duduboy adds to the professions of love, singing, "I don't want another place to lie/If it's not you then I no do oh/Baby for your matter I go fight oh/If you be my poison I go die put." Those sentiments also appear on "Lovin" as Rukmani announces, "Your loving dey fuck up my system." Both songs are wholesome homages to the everyday emotions of loving and caring for one another.
While 'Angel on the Run' proudly wears its R&B emblem, it also carries elements of global genres that appeal to Rukmani, most especially Hip-Hop. Whether it's the boom bap of "Lovin" or the Trap beat on "Purpose," Rukmani's rapper-style flows pay obeisance to Hip-Hop. With the assistance of the producers, 'Angel on the Run' is superbly curated to showcase Rukmani's skills and influences.
"My loyalty/Can always be trusted/By you/If you want to," Rukmani sings on "Loyalty." She communicates her thoughts to her love, urging him to choose between his fears and her commitment. She then adds: "I'm a bad girl, agreed/But not what your friends gist." On "Softies Vibe," she is clear about her demands on life: loving those who love her and loving herself even harder.
'Angel on the Run' is an impressive debut. With a lot of heart and talent, the June 2023 uNder alum crafts a space for herself as a singer who is not afraid to pair her art with her perspectives. It leaves a freshness on the listeners' minds about her rawness and the creative ways she communicates her thoughts. Rukmani is not to be slept on.
Stream 'Angel on the Run' below.