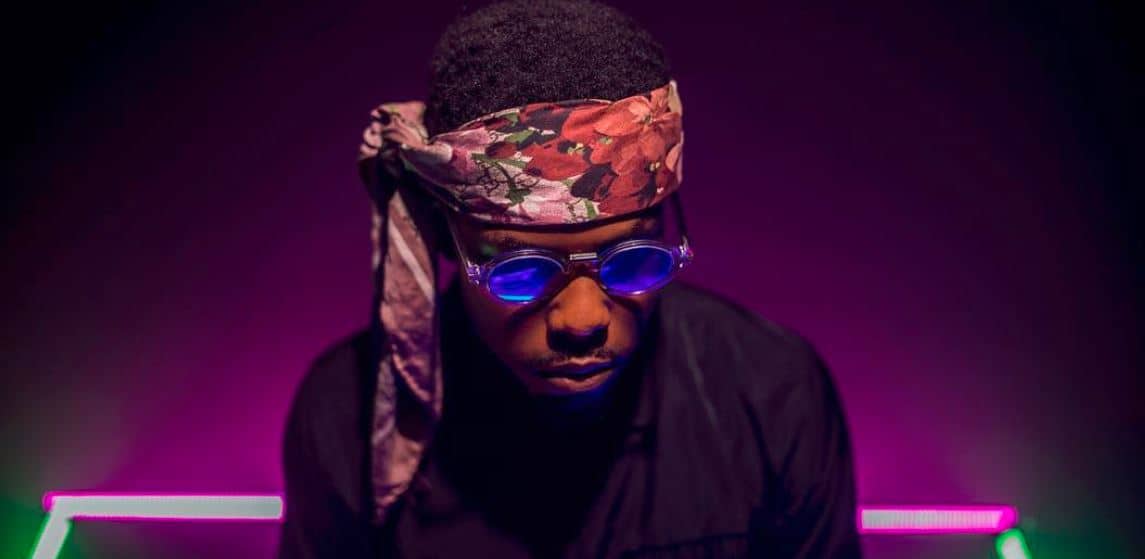 Essentials: LADIPOE's 'T.A.P (Talk About Poe)'
Poe has a lot to talk about on his debut project
Poe's cutting wordplay, dynamic story telling, unflinching flow and open-eared production choices have carried him across a tremendous run and earned him the support of a chunk of Nigeria's hip-hop community before even releasing a project. He built his reputation as one of the best emcees by delivering killer verses on features, and releasing a handful of singles to appease his fans who chalked up the rapper's aversion to releasing a body of work to his reclusive persona. Some predicted that this would change after he signed to a major label like Mavins; it still took nearly 2 years till he eventually released his debut project, T.A.P (Talk About Poe).
https://www.instagram.com/p/BojArR4hpwG/?hl=en&taken-by=ladipoe
From the art direction of T.A.P's cover art, Poe seems ready to finally step out from behind the curtains and address questions fans and critics have had for him over the years. The result is a candid 10-track mixtape with a meticulously detailed narration of the complexity of his life, as a curious person, a lover and a rapper. The album opens with a voice recording of relatives wishing Poe a happy birthday on the "Intro" track. This warm and friendly greeting, playing as though listeners are listening from the inside of Poe's head, sets up the project's introspective direction with brutally honest lyrics from Poe.
The second track, "Voice", features Efya on the hook. Her airy vocals, soaring to match the pace of the atmospheric guitar led beat quickly fades into the background as Poe opens the project's rap bar log, boasting, "I Hear Voice and Things of That Nature/That's Not Unlike a Prophet Receiving Divine Favor/ Except Like That Prophet In Isaiah/ I Struggle to Wear The Crown I'm in Need Of a Size Greater". Over the soulful beat produced by Ikon, he reflects on his decision to follow the career path to be a rapper, despite having an MBA, admitting that he's in it for the profit.
Poe continues to brag about his accomplishments and rap skills, later moderating it through SDC's ghost on the next track, "Double Homicide". Bragging, "Yeah I Personify Eating Rappers all the Time" on a track that features one of the the most acclaimed rappers in Nigeria, isn't a throw of jab, but a flex that shows Poe is unafraid of any competition. Other guest appearances on the remaining tracks only serve as a background piece, while Poe hugs all the attention. On the Seyi Shay assisted "Red Light", she plays the role of the song's horny fan subject, singing "Don't Want to Wait For the Right Time/ I Want All on the First Night" while Poe prepares to take advantage of the situation; "Baby, What You Say?"
His romantic sentiments continues on "One Step Closer" featuring Funbi over a laid back beat produced with synths, tubular bell samples, percussion, clap samples, mid-tempo drums and sultry horn harmony courtesy of Spax. The track highlights the rapper's affinity for heady, atmospheric production and cerebral yet easily graspable rhymes as he speaks about his weak spot for an ex he knows is bad for him.
But it is on the next track, "Falling" featuring Tems, that Poe really cuts into his vulnerability, admitting his anxieties while questioning his need to take a leap of faith with the relationship, "Baby If I Slip, Would You Save Me When I'm Falling?" Later on, on "Hello Goodbye", he explains that he hates goodbyes and even when the relationship ends, "You Can't Forget This Love".
"Mood" is a standout track for the project's introspection, as Poe reflects on his fears as a rapper and the anxiety and challenges he has been through in life, as a result. Over the slow winding beat Bankyondbeatz produces, he touches on a number of topics from his desire to prove he's the best rapper, to ghosting texts from those who care about him and feeling alone in his mind. The track paints a vivid picture of the existential debates that go in Poe's mind as he asks "What Would Afrobeats Sound Like If You Couldn't Say Whine?"
"Win Win", Poe experiments with a trap flow. Inspired by the hard hitting base produced by Otee Beatz, he delivers rap bars, living life on the edge and showing his hunger to be a successful artist. Although he raps that "Life ain't Easy But Still We All Want Shout Zaga Dat", he still holds on to dreams of becoming big enough to sign Davido.
The project closes with "Revival", an ego trip where he shows off  his pen game while attacking competition; "The Last of a Dying Breed Man and The Rest Don't Deserve Any Crowns". It might be a reach to assume the shot was directed at Chocolate City's 100 Crowns publishing label, but it is hard to argue against the very specific namedrop for Crown the recently released joint project from AQ and Loose Kaynon. Either way, this album is sure to have people talking about Poe.
You can stream Poe's T.A.P below.
Featured Image Credits: Instagram/ladipoe
[mc4wp_form id="26074″]
---
You are meeting Debola at a strange time in his life. He wandered into a dream and lost his way back. Tweet at him @debola_abimbolu
---