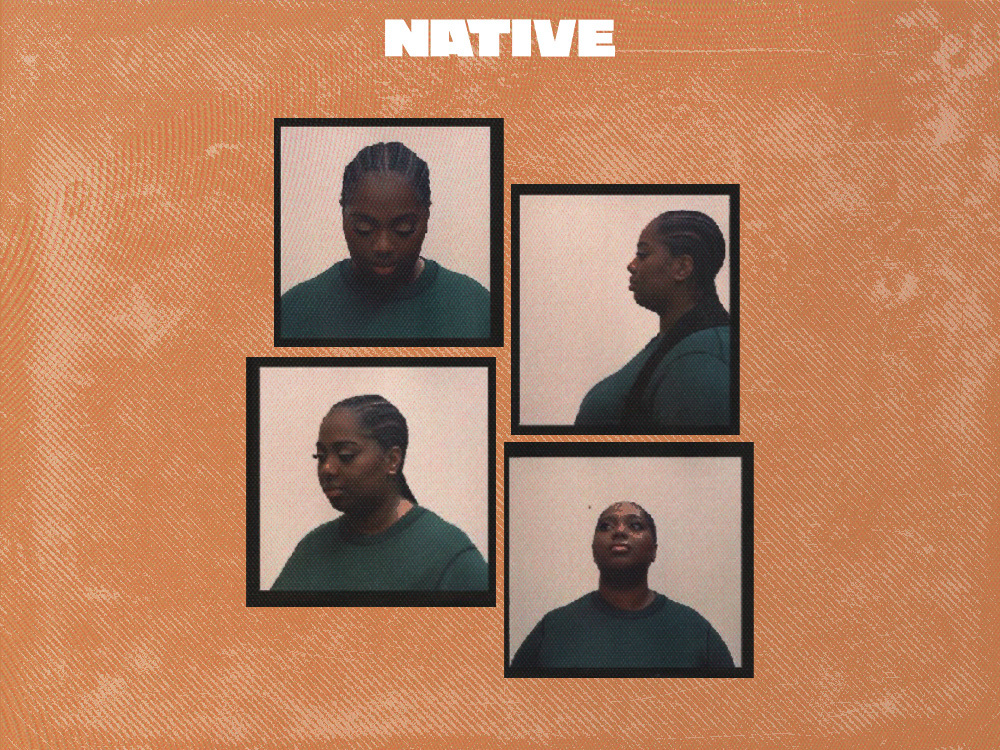 Essentials: Konyikeh Spills Weighty Confessions On Debut EP 'Litany'
her 5-track debut extended play
Konyikeh began shaping her immersive palette over a decade ago, armed with the admirable curiosity of a child surrounded by varying influences of classical R&B. She nurtured her interests with several attempts at writing music informally, only to move steps further with formal education at Guildhall School of Music and Drama. She trained on classical instruments, as well as musical theory, all the while crafting velvety, deep pipes that make her songs ache on a deeper level. After a note-worthy performance alongside Dave at the 2022 Brit Awards, the 24-year-old vocalist set out to make a mark with the release of her debut, "Sorrow."
The melancholic single intently showcases an expert level of intricately crafted artistry immediately after the brooding guitar strings land on the ear. Through the course of "Sorrow," she offers contrasting perspectives of love, making sure to emphasise the joys the experience brought despite the relationship's lowest lows. For the spaces she struggles to find the words, she punctuates her experiences with deep hums that spread warmth against a track stripped of romantic exuberance. 
View this post on Instagram
Konyikeh further expands the tenets of her sound on her latest arrival, a debut extended play dubbed 'Litany.'  The 5-track offering is preceded by "Teenage Dreams," an ode to younger versions of herself and a love interest whose desires were never quite on the same page. Her storytelling abilities shine through as she takes on the persona of the narrator, shifting between a first and third-person point of view to address the irregularities and innocence of the relationship. Over a mid-tempo drum-led production, Konyikeh croons with a low-range melody, oftentimes raising her tone to draw attention to her conflicting emotions as she reminisces on the past. 
So when the announcement of 'Litany' came along, the FAMM signee—under the management of UK R&B meets Pop maestro, Jorja Smith— expectations were considerably high. The R&B leaning project draws us into Konyikeh's high-tension universe with the weighty renditions of the pre-released tracks, only to smoothly transition into "I Cry" with an even gloomier soundscape. If her intentions to evoke heavy emotions and beckon all ears to reach within in a desperate attempt at understanding wasn't clear, it was undoubtedly crystalised by the daunting piano chords of "I Cry." Her vocals resurface heavily as she lulls about the intense feelings of pain and regret after a hurtful exchange between lovers, "I cry every time he said, I die a bit inside she said" —narrating from the outside perspective as she often does. Her sonorous vocals are backed up by reverberating, heart-breaking hums that heighten the track's gnawing feeling. 
While "I Cry" holds a clear conviction to distance oneself from a toxic lover based on forged realities that only bring pain, the EP's penultimate track "Joy and Pride" unapologetically showcases a deep yearning for a former lover. Despite the pain she holds, "Joy and Pride" tells the story of one willing to ignore the toxic traits of a lover for their redeeming qualities. Konyikeh emphasises the extent she is willing to go just to reclaim that spot in the life of her muse. Her longing is increasingly apparent with her delicately punctuated and drawn-out syllables at the close of each line. The low-cadence chords drift in and out of the track, allowing her stirring vocals to dictate the pace and consequently the emotions of the track.
"Give me one last chance, Save me the last dance/Feeling's cast aside and I steal your joy and pride," she hums, accompanied by underpinnings of violin strings. She broadens the already psychedelic soundscape with a wordless chant paired with twinkling keys. On the flip side of the coin, she addresses an evolving parent-child relationship in the second verse, "You told me how to dare to dream and not fall to my knees/Seasons came and changed, I thought you would stay the same." Between the romantic and familial relationships, Konyikeh skillfully exhibits the many facets to sought affection while banking on validation from a loved one. 
By the final track, "Girls Like Us," Konyikeh has successfully commanded a presence with a slew of pensive tunes addressing the turmoils of love and life. "Girls Like Us" platforms the need to embrace the risks that come with love because the results will be worth it. Despite the fears, she convinces herself just how capable she is of love games while delicately holding one's heart. She reiterates her feelings with a series of melodies—partially accepting and partially defeated—crooning on the hook, "Cause love don't come easy to some, so when it comes to girls like us, I just take it and run."
Konyikeh has been working on 'Litany' for over six years and the 5-tracker is evidently a labour of love. She bares her soul from start to finish, wearing all the excruciating pain on her sleeve and translating them to tactfully curated melodies that throw her listeners into a tender yet agonising turmoil. In seconds short of a 14-minute run-time, 'Litany' paints vivid images that linger even after the songs stop playing.
Listen to 'Litany' here.
Featured Image Credits/The NATIVE