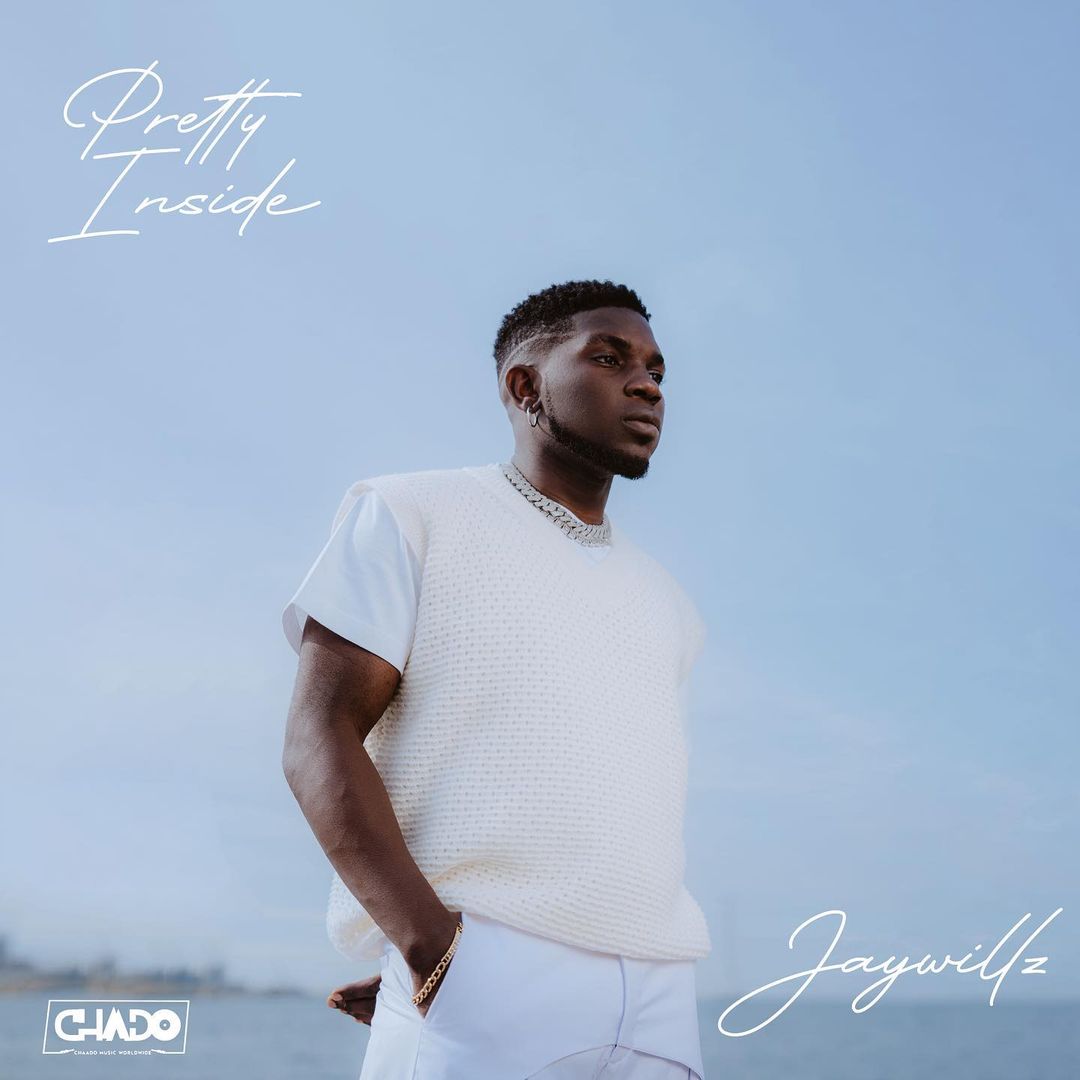 Essentials: Jaywillz Captures The Pleasures Of Love On 'Pretty Inside'
a formidable body of work from the growing artist
Jaywillz, the singer, born Chinonso Emmanuel Ome, has anchored his music to the workings of love, whether it concerns a significant other, oneself, a thing, or the community. He wields his sonic magic—borne from a confluence of sounds from R&B to Highlife—with his mellifluous vocals, rich with falsetto and adlibs. 'Love or the Word,' aside from being the title of Jaywillz's 2021 EP, is also the guiding light throughout his discography. Off the album came the hit track "Medicine," where he professed love to his woman. Shortly after, he scooped a coveted spot on Olamide's 2021 album 'UY Scuti,' singing heartily about being locked in love. 
View this post on Instagram
On his newest project 'Pretty Inside,' Jaywillz sticks to his winning formula but finds ways to examine what affection means to him. He starts his reflections with  himself on the opening track "Good Life," singing, "Am ready for this fight am ready to work, eh/Uuu, guard me, ooh Jah Jah." While "Good Life" is set to Xtofa's Amapiano-inflected beat, Jaywillz controls his vocals so well that the pain behind those words is felt. The overarching mood of the song is positive and hopeful, with Jaywillz encouraging listeners to aim for the good life when he sings, "You can be anything that you want oo/Just be bold, naaa na.
In 2020, Jaywillz signed with Chaado Music Worldwide and released his debut EP 'P.U.N,' an acronym for "Please Underrate Nobody." "Abena" stood out from that body of work, in the same way that "Medicine" did from ''Love or the Word.' The case was the same for "Wishlist" from 2022's 'Sun Flower.' If there's any song from 'Pretty Inside' destined for that kind of fate, it's "Colours," a brilliantly jolly tune where Jaywillz professes everlasting love to his better half. "Say I go leave you dey whine/Good or bad we die here/Pray my pocket no dry/Cos I go spend on you," he sings. Nigerian producer Shugavybz lives up to his name with delightful guitar strings and percussion that stir one to dance.
On "Oceans," Jaywillz continues the Ghana-Nigeria connection, sprinkling "shito" into his lyrics and singing "Follow me go Ghana." The love track is also proof of Jaywillz's skill with hooks and choruses. It is a skill that has earned him the attention of more mainstream acts, who have invited him to bless their tracks with his impressive vocals. After receiving a co-sign from Olamide, he appeared on CDQ's "Addicted" alongside Wande Coal and Diamond Platnumz's "Melody." 
Jaywillz replicates the romantic sentiments on the Xtofa-produced "Lobatan," a House-inspired track. He also tilts the mood of the song toward the sensual, singing, "Make we do this all night long girl, eh." It is a culmination of sweet nothings but Jaywillz's mastery of the kind of singer he is ensures that the track and the project remains engaging. It's no different on "Fine" as he serenades his lover with promises and witty lines, singing, "Use my tools (On you)/Dance like fool (For you)/Play some blues (For you)/Leave my food (For you)/Girl, I'll bend my rules (For you)."
'Pretty Inside' ends how it started: Jaywillz uses himself as an example of facing hard times and winning despite the difficulties. Like on "Good Life," "Calvary" also pulsates to an Amapiano beat yet Jaywillz's vocals are drenched with gratitude. He addresses the hardships of his past and the naysayers who didn't give his career a chance of survival. When he sings, "Calvary/Nothing impossible from calvary/Thank God for blessings that came my way," his emotions are undeniable as they reflect his current state of mind.
By utilising a small crew of producers who have contributed to his discography, Jaywillz's 'Pretty Inside' benefits from the chemistry he and the producers have forged over the years. The project packs great replay value and is a formidable body of work for the growing artist. For fans of Jaywillz, 'Pretty Inside' is another reason to love him, and for newbies, it is a great place to start and be acquainted with his talent.
Stream 'Pretty Inside' below.
Featured image credits/