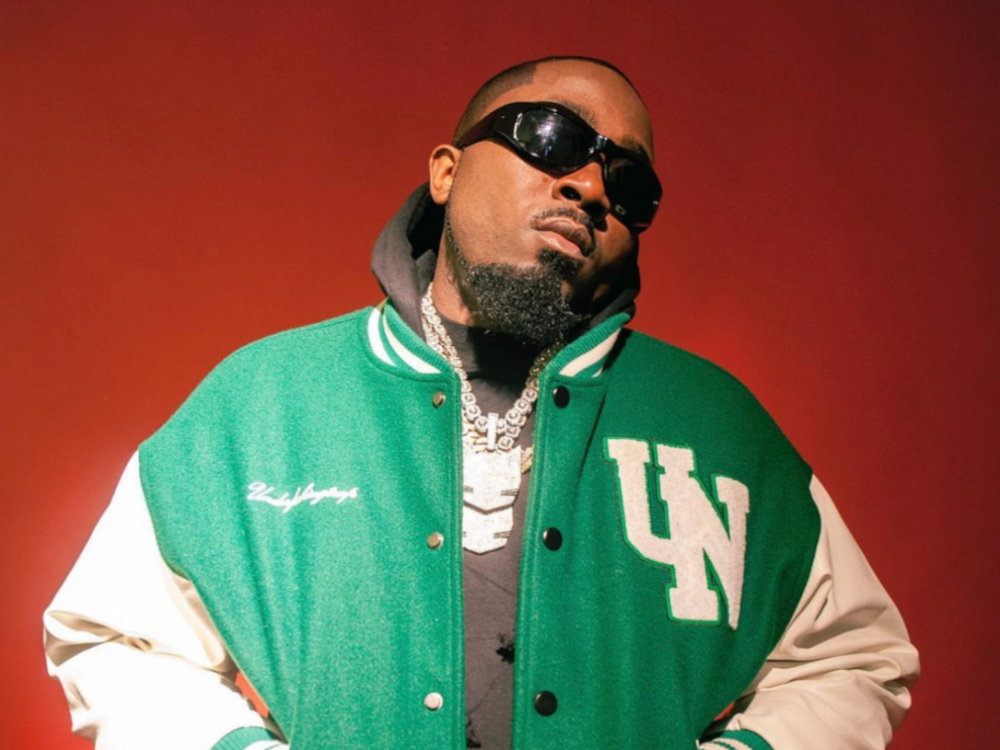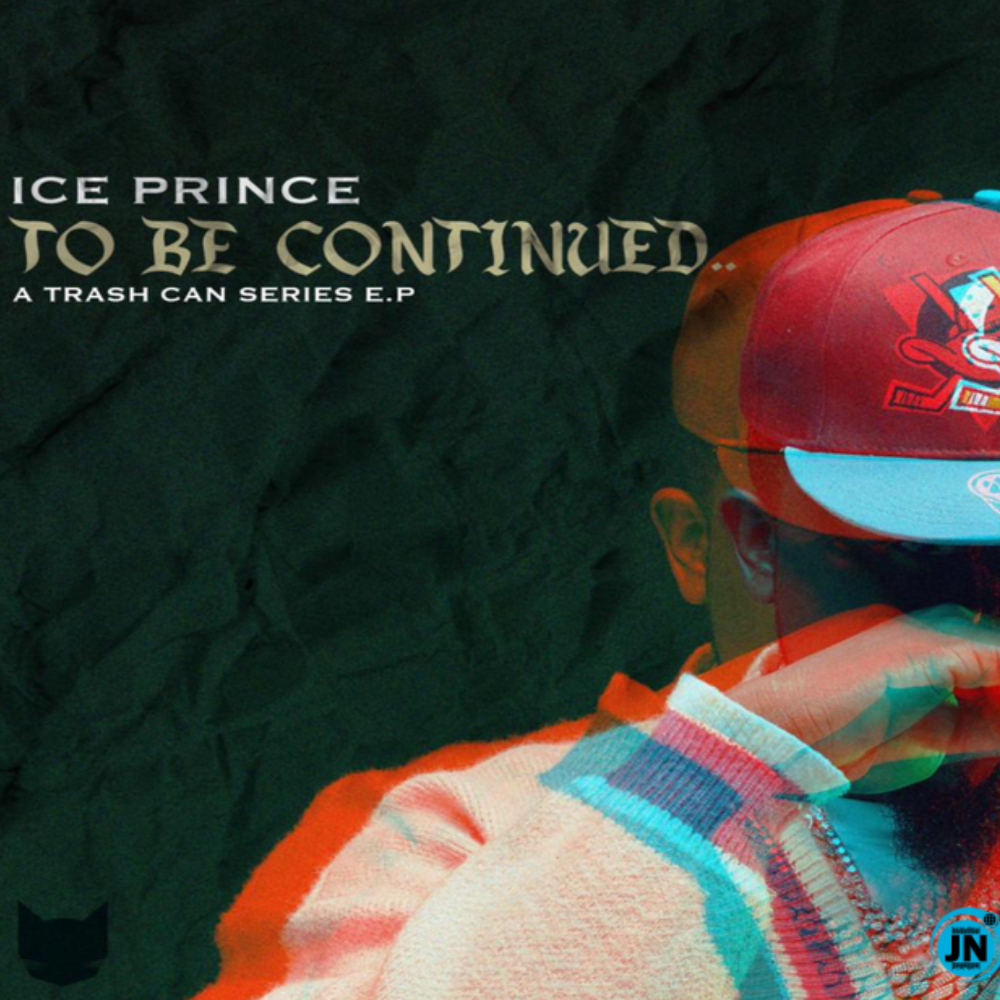 Essentials: Ice Prince Celebrates His Wins & Struggles on New EP 'To Be Continued'
the rapper hasn't lost his touch
At the height of their reign, Chocolate City-affiliated supergroup Choc Boyz—M.I. Abaga, Jesse Jagz and Ice Prince—were one of Nigeria's beloved Hip-Hop trios. They were the face of the then Audu Maikori-owned music label and, with memorable songs and solid projects, imprinted their influence into the fabric of Nigeria's popular culture. While M.I. Abaga was rightfully the most decorated (critically and commercially) of the trio, Ice Prince ensured his quality was unquestionable: "Oleku," his 2010 Brymo-assisted song, was the starting point of his journey into stardom. The song, sweetened by Ice Prince's clever lines lived on the lips of every Nigerian music lover and became one of Nigeria's most-remixed hits of all time. Ice Prince's 2011 debut album 'Everybody Loves Ice Prince' completed his winning run, cementing his place as one of the country's certified hitmakers. 
When he left Chocolate City in 2015 (where he dropped two more projects after 'Everybody Loves Ice Prince': 2013's 'Fire of Zamani' and 2015's 'Trash Can'), Ice Prince set up his label Super Cool Cats, under which he continued dropping more music and gathering a loyal following, with tunes such as the Phyno and Falz-featuring "Feel Good," the Oxlade-featuring "KOLO" and the CKay-assisted "Shakara." On his latest project 'To Be Continued,' which is tagged as an instalment in the rapper's 'Trash Can' series, Ice Prince and his small cast of producers—Runcheck, Blaisebeats, SB and Chopstix—confirm that he has more musical goodies in his bag. 
"Mehn I've been down/I've been heartbroken/Look into my eyes/You see the scar shows," Ice Prince raps on "Bless," setting the stage for an introspective peek into the challenges of his past. He reveals how his professional work collides with his personal and romantic lives when he raps, "Airport and hotel's the routine/But when there's no booking/I get mood swing/I'm on the phone arguing with my lady/She don't understand/Why the boy's gone crazy/I wish I could explain/But the words all fail me." Throughout the song, Ice Prince is at home on Runcheck's guitar-led mid-tempo production and he finds consolation in his soliloquy with the lyrics, "Everything happens for a reason/Bless."
Blaisebeatz offers another mid-tempo production on "Disco," choosing to employ generous use of the saxophone. Buoyed by a melodious hook from Nigerian indie singer Mstruff, Ice Prince opens up about the finer things of life as well as his struggle with an ex-lover who wants his attention. "Took a sip and I forgot and that's how you got me so bad/I can't trust you for shit/But still I keep coming back to drop you a kiss/I fall into your pit and it's deeper than the abyss," he raps. He further pulls down the emotional walls on "Get At You" as he longs for the presence of a lover who no longer resides in his life. "Girl you came into my life/When I need you the most/But then you left me when I needed you the most/I'm all alone and am talking to a Ghost/Seems like you right there and I can feel you close," he raps as the underlying coos and ad-libs glide over SB's pristine production. 
"Aboki," was one of the best-performing songs off Ice Prince's 'Fire of Zamani.' Produced by Chopstix, it was a fun, boastful tune about Ice Prince's star status; on that same project, Chopstix produced "More," where a contrite Ice Prince pleaded for affection from a lover. Since then, Ice Prince and Chopstix's relationship has continued to blossom. They reignite their connection on 'To Be Continued' with "All Day," an Amapiano-influenced tune as Ice Prince enters celebration mode. While he calls out his naysayers, Ice Prince also sends sexually-charged shots at his beau, promising bouts of intense lovemaking. 
In September 2022, Ice Prince was in the news after he was remanded in prison for allegedly assaulting a policeman. He faced a three-count charge consisting of assault, obstructing a policeman from carrying out his statutory duties and abduction. The following month, Nigerian media personality Rico Swavey died in a car accident. Ice Prince references those situations on "Holding On" by shouting out Rico Swavey and rapping, "I woke up to a quick fix/Court dates/Baby girl I can't miss this/The magistrate is deep with linguistics/If she judge you, you must be in deep shit." He looks back at his early days in Jos and the challenges he surmounted on his path to music glory. "Holding On" is standard boom-bap rap – a fertile ground for Ice Prince to investigate his feelings. 
"Whiskey," the Sunny Neji-assisted tune off 'Fire of Zamani,' was one of the instances Ice Prince showed that he wasn't only good with the rhyme schemes but could also be trusted to handle song hooks. Another example is his masterful performance on Major Lazer and DJ Maphorisa's "Particula." He repeats that skill on "Jah Bless Me," an all-thanks-to-God song. "Jah bless me/Even when I'm drifting away his love and light/Jah bless me/And I no go lie, I dey fall, I dey fuck up, I dey dull/But Jah bless me," he sings. He extends appreciation to the Almighty for not withholding blessings from him despite his imperfections, while SB provides a smooth-flowing soundscape. 
'To Be Continued' is a snapshot of Ice Prince's state of mind: guilt and regrets here and there but full of celebration and satisfaction. Most importantly, the project furthers Ice Prince's musical explorations and exemplifies that he still operates at a high-skill level. His decision to embrace his vulnerabilities also makes the project relatable, showing a side of him not open to the public and a reminder that everybody's cool kid has his troubles but he is bettering himself as a person, one event at a time.
Stream 'To Be Continued' below.
Featured image credits/Instagram
---