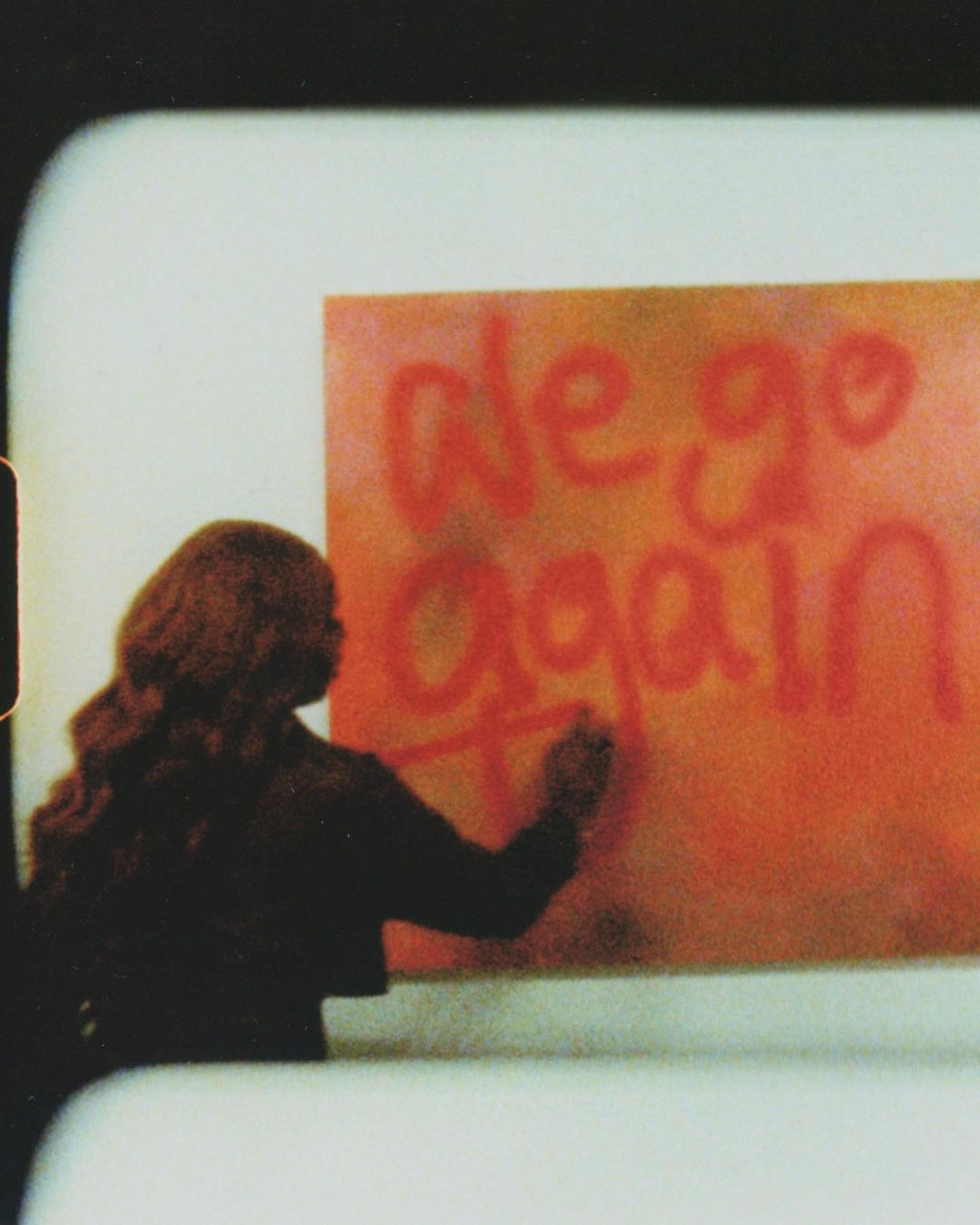 Essentials: ENNY Is Reflective & Triumphant On Sophomore EP 'We Go Again'
ENNY is honest, conflicted but optimistic
Since earning her breakthrough in 2020 with the singles "He's Not Into You" and the Amia Brave-assisted "Peng Black Girls," UK-born Nigerian artist ENNY has stuck to her belief of championing Black and African lives, most especially the lives and experiences of Black women. Her lyrics, often concerned with her victories and struggles as a Black-British woman, radiate with sass, confidence and elite penmanship. Born Enitan Adepitan, ENNY pays homage to her Nigerian heritage and acknowledges her unique cultural confluence as she raps in "I Want": "We're Black and we're British and African, too."
View this post on Instagram
Two years after her debut EP 'Under Twenty Five,' ENNY follows up with a sophomore effort. 'We Go Again,' like her previous project, is ENNY's diary where she records her thoughts and feelings about the emotions running through her mind as well as those reflecting from the world around her. She achieves a fine blend of the themes such as love and becoming, while showcasing the growth in her artistry these past two years. ENNY is also unafraid to identify her flaws and embrace her weakness, as exemplified in "2am In Central," where she raps, "I'm so destructive/I appear as a delicate flower/To those that know me I'm quite eruptive."
It's this ability to be brutally honest (with herself and others) that ENNY brings to the EP, rapping on "U Shld Heal": "I/Used to be weary of black men/This was not wrote to attack them/These are the things I was feeling/Then I start doing the healing." Producer Paya, who had great input in 'Under Twenty Five,' offers a solemn yet vibrant beat that affords ENNY to purge her emotions with great skill. ENNY also makes a worthy argument about the pressures foisted on Black women around the world when she raps, "His complexion is my complexion/But why does it feel like mines the wrong?"
On "I Want" from 'Under Twenty Five,' ENNY reveals wanting "a Nigerian honey/Who laughs at my jokes even when they're not funny." On the assuredly titled "No More Naija Men," ENNY's interests have changed as she mourns loving Nigerian men that give her too much stress. "No More Naija Men" isn't a sonic put-down of Nigerian men; rather, it's ENNY's way of highlighting the wrongs of people taking advantage of the trust their romantic partners place in them.
Inspired by the music she listened to as a child, ranging from Hip-Hop to R&B to Jazz to Gospel, ENNY has always been about proving she's one of the best mcees in the game, in a scene that has seen the boom of female rappers around the world from Little Simz to Megan Thee Stallion. On "Champagne Problems," ENNY challenges the misogyny in the music industry when she raps, "Certain man love hailing me up/'Cause they say 'Yo, we like you don't rap about sex'/Hm, what's that supposed to mean to me?" She informs anyone who cares to listen to her that her talent is undebatable, rapping, "Any genre, get up on it, I'm a vulture/Flip it, wrap it, give to you, love it cause its wholesome."
Her braggadocio is clear-cut on "Charge It," as she reiterates that nothing—even heartbreak—will stop her from living her best. Her Gospel influences show up through the backing vocals, with producer Yogic melding it all into the R&B-influenced track. That mellow and relaxed vibe is replicated on "2am In Central," as ENNY rap-sings, "Glasses are filled to the rim/ Finally taking it/I really needed a night like this/I really needed to count my blessings." In an Instagram post, ENNY wrote: "This collection of songs were formed in a period of what I know now was growing pains. Unintentional but intentional." This is the mood that surrounds 'We Go Again': weary yet confident enough to forge ahead with her dreams.
ENNY's journey from beginner to superstar is encapsulated in the last track "Take It Slow," which features Loyle Carner. Over Linden Jay's boom-bap production, she expresses gratitude for the ups and downs in her life and observes that those complications have pushed her to more success. "From little girls to grown women/From they won't let us inside/Now we own the buildings," she raps. Fellow UK act Loyle Carner gives a fine performance with his verse, establishing how the peace and victory people need can be found only in themselves.
'We Go Again' is ENNY's chance of facing her fears and healing her wounds, while also calling out the societal structures that inflict some of those injuries. It's not a rosy affair but that is what gives it the advantage: ENNY is honest, conflicted but optimistic—the winning combo to overpower life's daily complications. It's a reminder for herself and others to rise and go again.
Stream 'We Go Again' below.
Featured image credits/NATIVE
---