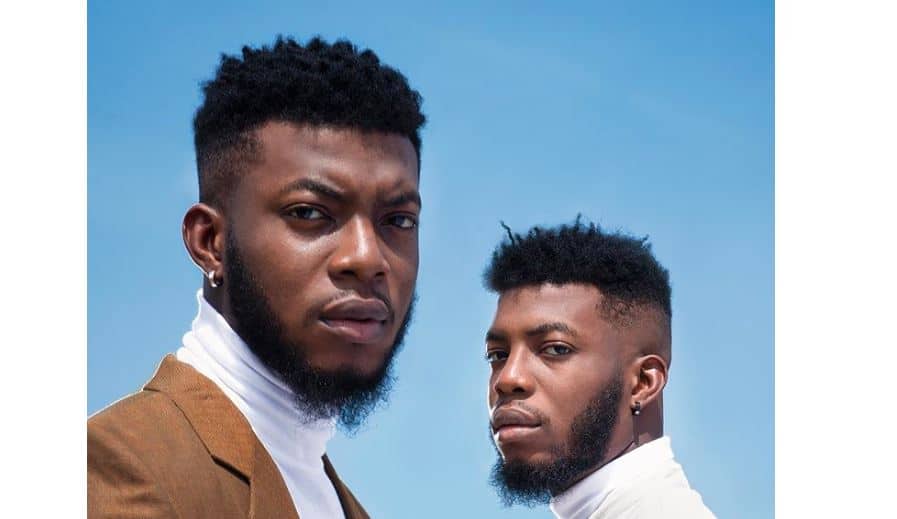 Essentials: Boybreed's 'Made in the Tropics'
Spreading the joys of their dancehall romance around the globe
Boybreed won the hearts of fans with their simple and romantic single, "Follow Me Back", which made Best New Music last year. Now it seems the duo want to spread the joys of their dancehall romance around the globe. Their debut EP, 'Made in the Tropics', is tagged under the 'World' genre as the brothers, Chibuzor Franklyn Amajuoyi and Nnamdi Kennedy Amajuoyi team up with artists like Alora, Minz, King Perryy and Wilfresh to perform romantic songs inspired by the hot and humid weather of the tropics and the sticky feeling of flesh on steamy dancefloors.
The lightweight Caribbean influenced beat SynX produces for the opening track, "Set" sets the dancehall tempo which is retained for all 7 tracks on the tape. While this makes all the tracks on 'Made in the Tropics' predictably romantic, they make up for it through their catchy melodies with memorable references and samples from the world of dancehall. Alora assisted "What You Say" asides offering a much-needed woman's perspective on dancefloor romance, also helps Boybreed expand their audience range through the French lyrics and the international feature.
TUC produces a bubbling bassline for "Bugatti", mixing traditional drum riffs, synth and percussion harmonies while they team up with Minz to sing of their lovers' sex appeal. Evida produces the beat for "Bam Bilam", pandering to the EDM sound of European dance clubs while Boybreed retain the African sound with their distinctly African lingo. TUC, however, brings back the Caribbean sound on Raggae fueled "One More Try", one of the mellow cut from the project. King Perryy assisted "Rugged Love" follows in the lightweight mood of dimly lit nightclubs, but rather than turning up the heat with raunchy lyrics, they opt for heartfelt confessions that show a maturity older folks will appreciate. They find a more convincing middle point between romance and sensual expressions on closing track, "Dro Dro" which features Wilfresh's remarkable knack for storytelling as they examine the intoxicating effect of women.
Despite the impressively curated guest list of young promising Nigerian artists, 'Made in the Tropics' plays out very dated thanks to the familiar rhythm of dancehall and lyrics like "Make I play you my cassette". It's the type of project you want to play at the family cookout so the parents can feel included.
Stream Boybreed's 'Made in the Tropics' below.
Featured Image Credits: Instagram/boybreed
[mc4wp_form id="26074″]
---
You are meeting Debola at a strange time in his life. He wandered into a dream and lost his way back. Tweet at him @debola_abimbolu
---