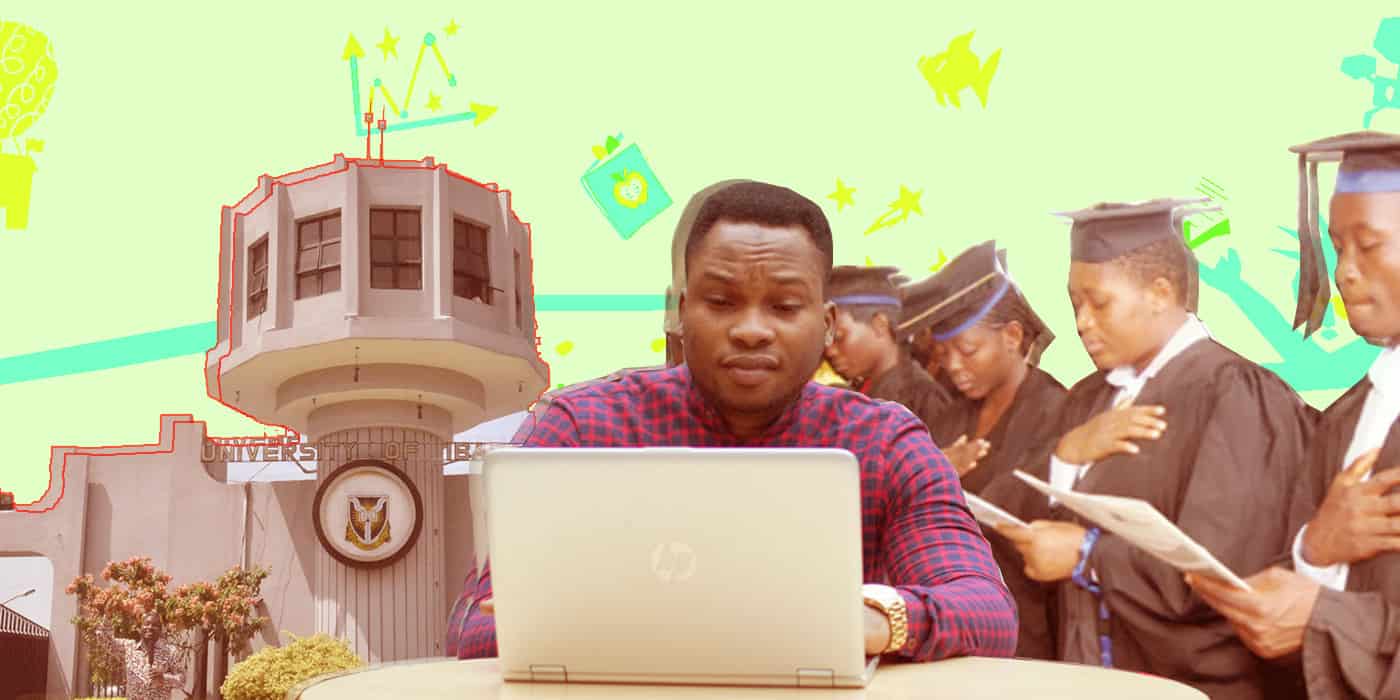 Education As The Key To Nigeria's Technological Advancement
Equipping the leaders of tomorrow, for a brighter future.
"Parents listen to your children, they are the leaders of tomorrow. Try and pay our school fees…"
I remember singing this every other morning at my primary school in Abuja. The mantra of children being the leaders of tomorrow highlights the finite nature of human life, and the fundamental need for all living creatures to pass on their knowledge and encourage future generations to build upon this for greater progress. It's for this reason civilisations have refined the art of education in both formal and informal settings since the dawn of humanity. The roles of teacher and mentor were seen as highly pious and noble, because it takes a recognisable amount of expertise and patience to teach.
Once used as a tool of subjugation by the elite, the 21st century has ushered in the free flow of information, with the internet being an omniscient teacher, making education less tedious, and enabling engagement from the comfort of wherever we find ourselves with access to absolutely everything. The barriers to information access have never been so close to being rendered useless, yet in 2020, it would seem like Nigerian universities are unable to make the digital push.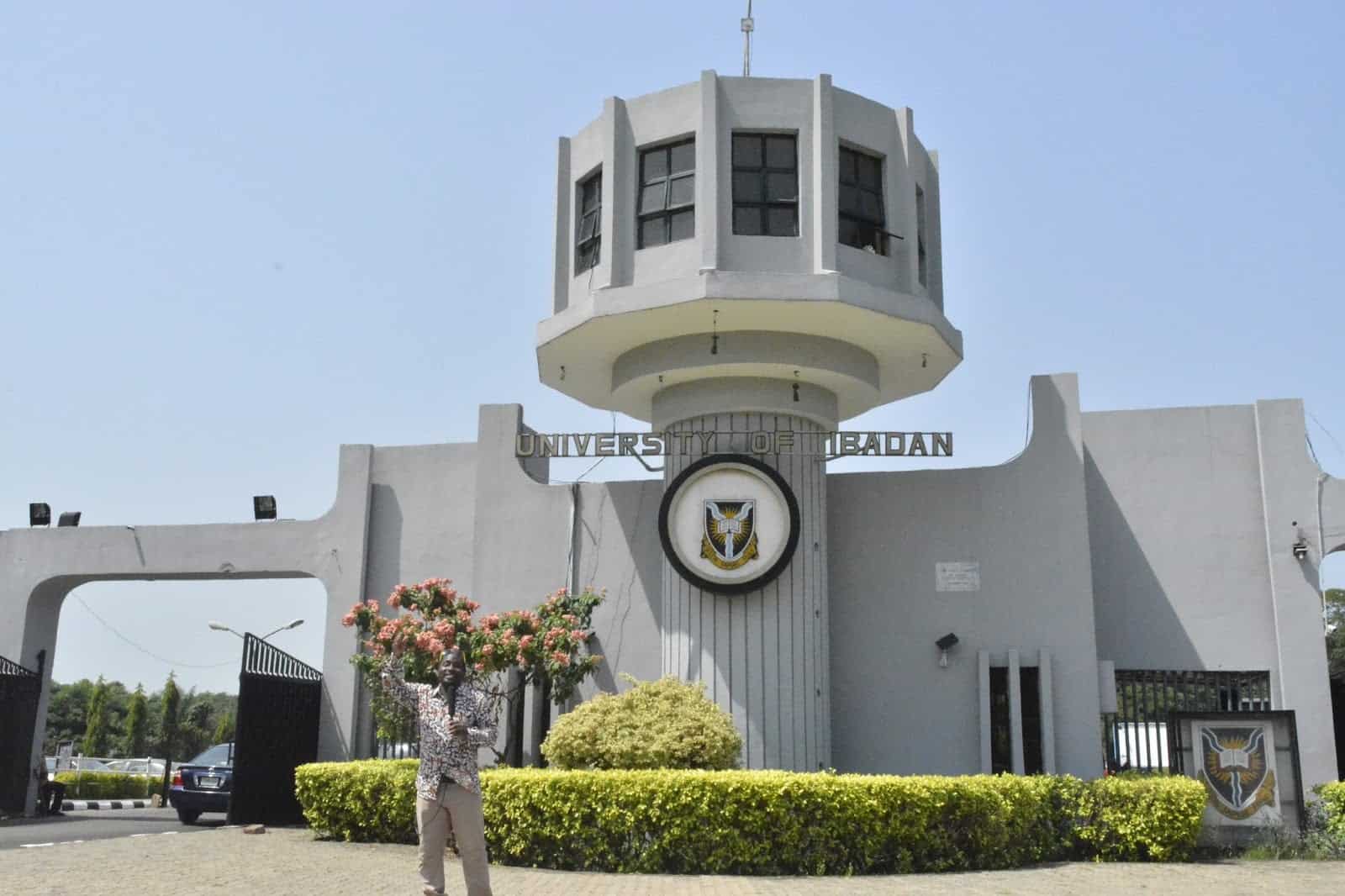 The general public was recently informed of the inability of public tertiary institutions to conduct 'Open distance' learning courses, in the wake of lockdowns aimed at controlling the spread of the 'Rona. This revelation brings to focus the worrying state of education in Nigeria, who's government investment and focus on education are the lowest of all sectors. This causes teachers to be constantly ill-equipped; strike over low wages, poor incentives and working conditions.
'Open Distance' or simply distance learning is the education of students who may not always be physically present at a school. Nigeria officially established open distance learning with the creation of the current National Open Universities (NOUN) in 2002, being the first in the West African sub-region.
In a research paper by Phillip Achimugu & Oluwatolani Olugbemi, the focus on ICT as a 'topicality' as opposed to being an integrated tool for education in Nigeria is highlighted as a detrimental attitude towards harnessing technology as a tool for education. According to the paper "This philosophy limits the potential of ICT in education to be a central force in economic competitiveness. Its potential as a tool for addressing challenges in teaching and learning and as a change agent are thus neglected". The need for students and teachers to go beyond learning about computers, and use them in developing, learning and managing tasks is vital in breeding a culture of research, critical thinking and innovation.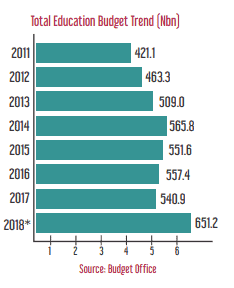 It would seem that currently, Nigeria has no central online curriculum, or national software used for education, as evidenced by the statement issued by the Nigerian universities commission.
An integrated ICT/ Open distance learning format presents many advantages for students and teachers alike; increasing freedom in learning, taking into account individual pace. More resources such as videos bring concepts to life, encourage emulation and also serve as a resource for teachers in training and development. This redefines the role of a teacher and provides greater avenues for analysis on the part of students.
When you look at other more stable societies, we find that education, with specific attention to Mathematics, Science, and Arts, form the bedrock of innovation and higher standards of living. In order to develop infrastructure, provide healthcare, compete economically, and develop solutions to cope with the ever-changing nature of the world, we need highly skilled and trained experts.
Countries in Southeast Asia, particularly Japan and Singapore have little to no natural resources, yet continue to lead the world in innovation, with their students being some of the most intelligent in the world. Universities in Hong Kong and Singapore are among the best and most rigorous learning institutions in the world, which is a result of deliberate planning and focused spending on the education sector – approximately 16% of Singapore's 2018 budget being spent on education.
United Nations Educational Scientific and Cultural Organisation (UNESCO) recommends an allocation of 15 – 20% of a developing country's budget should be put towards education. Closer to home, Ghana spent 21.7% of it's 2014 budget on education, whilst Nigeria has spent between 7 – 12% of its annual budget on education in the past decade, and the 2020 budget allocated only 6.7% of its total to education.
The average salary annual for a public school teacher in South Africa ranges between $13,000 and $14,000, with the highest-paid Nigerian teacher at primary level earning around $6,000 annually with grade level between 14-16. South African universities in collaboration with the government and the private sector are working towards subsidising internet subscriptions for students in the wake of lockdown season.
Beyond funding, entry into teaching colleges have the lowest entry marks, and admission into these colleges is usually a third choice for applicants, highlighting the poor perception of teaching in Nigeria. The effect of this is that teaching is no longer viewed as a respectable career choice, and this affects the quality of education received by our future leaders.
Apart from helping students stay on top of course work during this and any possible lock-downs in the future, distance learning may prove vital in bridging the gap in rural areas, help decongest classrooms, and reduce the time spent on learning. When the focus is tailor-made to students interests and abilities, the results will surely be fruitful.
The neglect of education and technology is worrying, as it's symptomatic of a society content with little to no progress. How can any of us be proud of any feats of academic success in foreign lands by people of Nigerian origin, when we continue to handicap the educational rights of Nigerians at home?
The current state of education is a far cry from the glory days when Nigerian universities such as ABU Zaria, and the University of Ibadan were not just regional, but internationally acclaimed citadels of higher learning.
Harnessing the ubiquity of the internet as an effective tool for education would help boost the individuality and productivity of students in Nigeria, and also bridge the educational deficit in rural areas of the country. By giving students the resources to develop themselves at their own pace, we produce a conducive environment for critical thinking, and through entrepreneurial investment, help the unemployment situation.
Featured Image Credits: Web/ BudgIT
[mc4wp_form id="26074″]
---
Djaji is a creative Vagabond, send me your takes on music and African culture @djajiprime
---