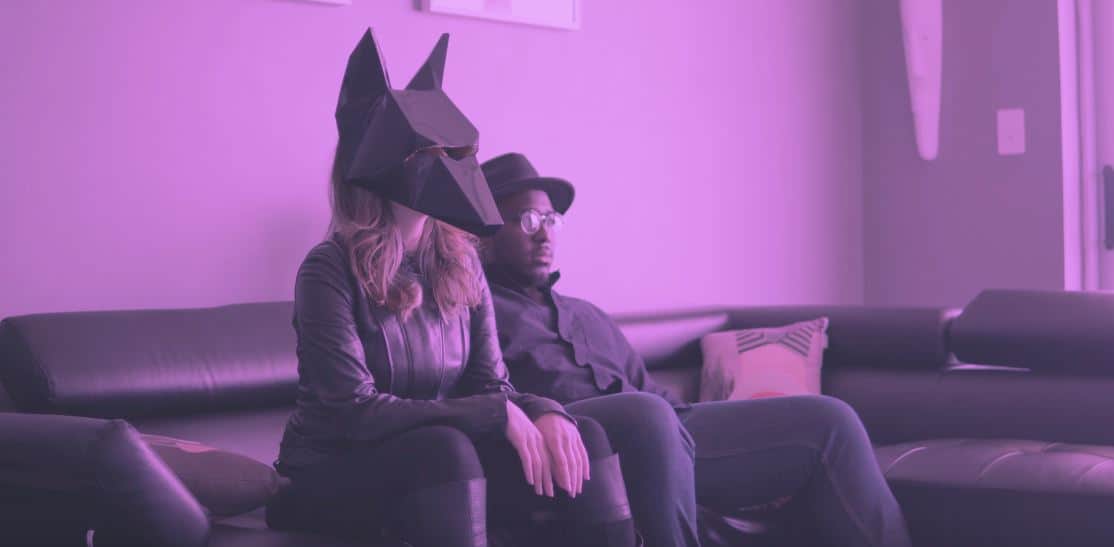 Watch Daramola's video for his latest single "Lagos City Wave"
Home in Miami. heart in Lagos.
There is a deep longing that surrounds Daramola's music. Some of this yearning for a distant lover is portrayed in the video for "Lagos City Wave", when Daramola sits beside a woman in wolf-head mask. It's a subtle message that may either go over your head or piss you off when you fully figure it out. But, you will definitely not miss it. 'Everything has its place' and for Daramola, its with his lover by his side, even if she is hiding her real self, or showing her true colour (depending on how you look at it).
The video ends with Daramola in the city, looking up to the sky with the candour of man moving onto other things. It's an abrupt ending that makes the story feel incomplete but this is very similar to much of Daramola's catalog. Instead of telling one long story, Daramola focuses on aspects just enough to give vivid imagery, allowing him to sing—for example—about multiple contrasting events and emotions at the time within the same song.
"Lagos City wave" is Daramola's first single since the release of Last Time I Tried, his debut album. Going forward, we will be expecting Daramola to come packing more of the Kanye West symbolism and The Weekend mystery that made "Lagos City Wave"
Watch Daramola in "Lagos City Wave" below.