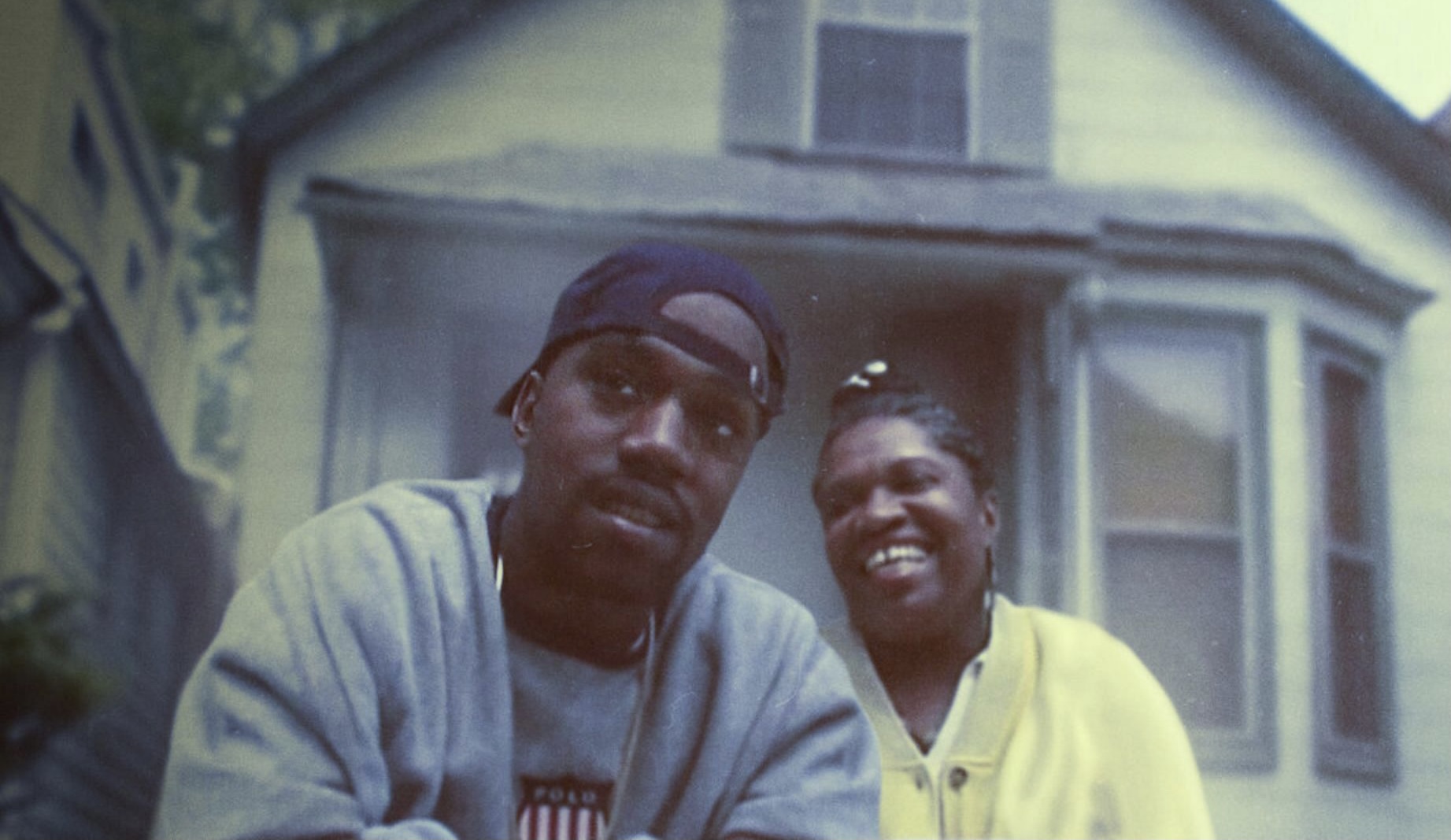 In Conversation With Coodie & Chike, The Directors of 'Jeen Yuhs: A Kanye Trilogy'
Premieres today
By now, we're all familiar with the popular Ye lyrics that go "I miss the old Kanye/See I invented Kanye, it wasn't any Kanyes
And now I look and look around and there's so many Kanyes." As one of the most enigmatic figures in music and fashion, Ye, the artist formerly known as Kanye West, occupies an interesting position in pop culture today and one that there's still plenty of story left to be told.
In this three-part documentary titled 'Jeen-Yuhs: A Kanye Trilogy', we get to see the 21-year journey of Kanye's formative years as a music producer in Chicago to becoming one of the biggest names there ever was in the music, fashion and entertainment industry. Premiering today exclusively on Netflix with the first act, 'Jeen-Yuhs: A Kanye Trilogy' is the brainchild of directors and producers, Clarence "Coodie" Simmons and Chike Ozah. The documentary plays out as a trilogy with Act I: Vision, Act II: Purpose and Act III: Awakening.
View this post on Instagram
Every story about an icon always has a captivating beginning. The first act in the trilogy is called 'Vision', and that is because it takes us behind-the-scenes to the first moments that made Ye who he is to the culture today. Coodie met Kanye first, back when he was on the street of Chicago, trying to make it big in the world. "I saw how charismatic he was and how energetic and talented he was, so I'm like that's the vision," says Coodie in an interview with the NATIVE.
At the time, Coodie was hosting a Hip-Hop show on Channel Zero and doing stand up to support his career. He interviewed Kanye for Channel Zero, and from there, he began interviewing more prominent artists. Channel Zero started getting a lot of positive responses after they aired on channel 19, so at times, when his videographer didn't want to go shoot at certain places, Coodie would take the camera and film, from there he learnt how to use the camera. But it was not until Coodie watched a documentary called "Hoop Dreams," that he found the inspiration to document everything around, particularly the cultural figures at the nascent stages of their career, who had the potential to be really big. 
"And the genius of this movie is not Kanye, me or anybody that's in the movie – the genius is unlocking the genius within you. Everybody got a purpose; when you figure that out your genius will shine."
For Chike, he got to meet Ye later on while he was working at MTV. He was amazed to see another Black man who appreciated the beauty of art and design and who he could converse with. During his time at MTV, Chike noticed that there was never room to tell the stories of people who looked like him and being one of the only Black people on the design team, he would go out to pursue personal projects that championed his identity as a Black man. This is how he and Ye would become friends.
Coodie and Chike only had one goal when working on the documentary; and that was to capture the fervour of Kanye West's expansive career and personhood. As someone who has lived most of his life in the media, and has come under heat for various controversies (see MAGA hat & Skete online vitriol), it was a gargantuan task to capture the man and the legend without touching on some of these moments. But more than hold a mirror to his darkness, Coodie and Chike were intent to encapsulate what made Ye tick.
One of the most memorable and significant parts of the film is getting to see and understand the intimate and beautiful loving relationship Kanye had with his late mother, Donda West. Although we see this from a surface-level view, as you pay close attention, you get to feel the closeness, love and support a mother has for her child. Kanye has never shied away from expressing his love for her and how much she means to him. He has referenced her many times in songs, interviews and even named two of his albums after her. Donda always knew Kanye had other sides to him that weren't so pleasant, but she understood that that was how he was, and she never wanted him to change, all flaws and all.
According to Coodie, Kanye is still the same Kanye, and as a society, we lack sympathy. One thing that rang true from speaking with them is that we don't understand what many people, especially these celebrities we put on a pedestal, go through. "These are all just different versions of people that become expressed as they evolve over the years," Coodie expresses. It's never an excuse to act out, but this film is mainly a tool to show a reflection of ourselves and how we evolve and change as human beings. 
In this documentary, you get to see Ye's persistence and drive. Kanye had to make sure his dream came true. Often, just coming from where you come from, you have so many reasons not to trust your instincts and follow your dreams, but this trilogy serves as an inspiration to go for it. "Somebody has to make a sacrifice. Somebody had to break the cycle and sacrifice themselves for the next generation to be able to afford the time to sit and think," says Chike. Just like Coodie and Kanye, we all have to follow our instincts sometimes and have faith to guide us through.
Every genius has a start, and this intimate series showcases the evolution of Kanye West – from his formative days to his life today as a global brand. jeen-yuhs: A Kanye Trilogy is now streaming🎙 pic.twitter.com/Y4n0jfrN82

— Netflix Nigeria (@NetflixNaija) February 16, 2022
To this end, we spoke with directors, Coodie and Chike about meeting and working with Ye, the journey to completing 'Jeen-Yuhs: A Kanye Trilogy' and
Our conversation which follows below has been lightly edited for clarity.
NATIVE: How did you two meet ?
CHIKE: Coodie and I met when I was working at MTV and the producer Yasmine Richards who is also my friend, was producing 'You Hear It First' on Kanye and Coodie was  also helping them produce the segment. Ironically, using all the footage from documentary up until the time they were filming. She decided to introduce Coodie to everyone on MTV and she brought him to my floor and that's how we met in 2002. 
NATIVE: How long has this idea been in motion and how does it feel finally seeing it come to fruition?
COODIE: It's amazing seeing what you've thought about years ago come into fruition. It just shows that if you can conceive and believe you can achieve and that's what it's all about. It's about everyone unlocking their inner genius and understanding this joinery is gonna have its ups and downs but if you keep moving you gonna have a destination. It's not about me or Kanye but about how you can unlock your inner genius 
NATIVE: How were you able to condense Kanye's decades-long life and career into a documentary?
CHIKE: The process is about us being a student of film, if we edited this doc a few year ago to would have been edited a lot differently but as we have been honing our skills and learning and studying the story, we were able decided that we wanted to tell a non traditional archetypal hero's journey. And Once we decided to make that move it's just rules that come with it, we decided our protagonist goals and desires the story starts to write itself and it makes it easy to make decisions of what's not gonna be in the film 
NATIVE: In your own words, what does Kanye West mean to Black popular culture?
COODIE: Kanye means the only one – his name. 
CHIKE: Kanye is a very influential person to the culture and that's why it's important to contextualise him in person and pull the things out from what we feel that he represents and so to us  this film does that.  Kanye and coodie are two people that believed in themselves and God. They had a certain type of faith that allowed them to overcome any type of fear and try to follow their goals and dreams in life and their passions. The power of his influence can be utilised as a tool for people unlock their genius and passion 
Everyone has a start, this is Kanye's. jeen-yuhs: A Kanye Trilogy is now streaming, only on Netflix. pic.twitter.com/5sDRAC3Zob

— NetflixSA (@NetflixSA) February 16, 2022
NATIVE: Over the past few years, Kanye has been the subject of many headlines and backlash. Did that in any way shape or inform the story you wanted to tell?
COODIE: You have to realise that God writes our stories. He's the art director, he's everything and what we say just throughout the process of making the film is that Jesus directs. You couldn't write that me and Kanye could reconnect during that TMZ moment and that's something you couldn't have thought or imagine. You couldn't imagine that this kid from 95th street could be running for president at the time. So it's just the journey and the footage tells the story. 
NATIVE: Were there any difficulties throughout the whole process and what would you say was the hardest part ?
CHIKE: There's been adversities if you take in context of a 21 year journey, there's definitely been moments where the role hasn't always been smooth and that's the testament to the film we are trying to make and we had to know that this film was gonna get made no matter what. We never let our imagination get in the way of God's manifestation as far as how and when the film was gonna happen but we just always had a concept that it was gonna happen and I believe Coodie had that feeling once he put that camera on Kanye, it's just how Coodie moves as a person. There's always gonna be adversities and we welcome adversities. Adversities to us, they're a blessing. 
NATIVE: Were you able to pick up on any similarities or parallels between the life Kanye lived and your life?
COODIE: There are a lot of parallels but we both had a mission and destination and we both had to get there no matter what. We are the same person, we both have the drive and we believe in Jesus Christ, so there are a lot of similarities. 
NATIVE: Aside from Coodie, are we expecting other voices/interviews from other people in his life and who would those be?
COODIE: You will hear voices of Pharrell and so many people in real time, I'm just the guy telling the story through my perspective but you're gonna hear all kinds of voices through the film. 
What fed into the decision to partner with Netflix to release the documentary?
CHIKE: Netflix is an amazing platform as to how they work with creators. They really believed in what Coodie had in store and they let us run and it was a great partnership. From our initial conversation we knew that we had that autonomy and we knew they'd let us tell the story how we wanted to tell it. 
You can Watch Act I of 'Jeen-Yuhs: A Kanye Trilogy' here.
Featured image credits/Netflix