Abba is in high spirits as he takes me on a tour of his home, cheerily pointing out the impressive art pieces and masks that decorate his home office and studio in Lekki, where we had our interview. His role as a director and filmmaker was what prompted the interview but it was hard to miss his artistic talent with most of the pieces displayed in his homemade by him. After the tour we settle down in his home office; arguably the most interesting room in the house. The walls are splattered with scribbles formed from pastels and paint; in the centre two keyboards hang side-by-side under a suspended voodoo doll, hanging by ropes attached to a samurai sword. He admits the debasing of his office wall was a product of a depressive episode prior to the nomination of his film, "Green White Green", at the 2016 Toronto International Film Festival (TIFF).
Abba's success in the film industry came after his debut feature film length movie, "Green White Green", which is now being streamed on Netflix. Before this, he had been releasing short films over the years like "Nollywood", the Aljeezera documentary on the Nigerian film industry and his satire "Direc-toh". He has grown reluctant to answer questions on why he got into filmmaking, a question he feels he has answered many times over the years. However, he indulges me and recounts the tale of leaving university in Jos for upstate New York where he found himself in the midst of music and art students as opposed to his Business course mates. "I just fell in love with film magically," he says, narrating how his university roommate back then had an impressive film collection. It was through revisiting classics like "Reservoir Dogs", "The Godfather" and "Good Will Hunting" that he felt compelled to be a filmmaker.
The more movies he watched, the more he was able to appreciate the distinction between a good and bad film. I ask him about his perception of the present state of Nollywood and he responds that being called a Nollywood filmmaker is almost like being called the 'n-word'. For him, accepting this n-word description is relative; there are times he readily embraces it while there are other times he refuses to accept this label, "it leaves a bad taste in your mouth" he says, describing the condescending tone used to debase Nollywood movies in some places.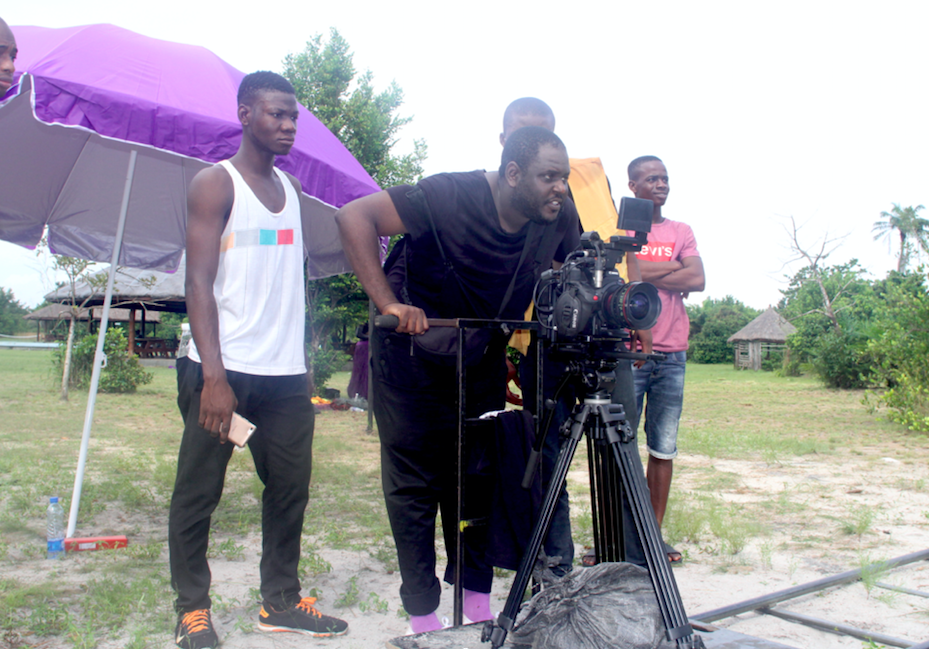 Surreal 16, the filmmaking collective Abba operates within also houses other creative minds like Mike Omonua and CJ Obasi; a group of like-minded filmmakers he considers his peers. The group was formed to forge a different side to Nollywood films, distinct from those we grew up watching. Abba admits there is no real significance behind their group title: "It's honestly just a name we thought sounded cool". This is not entirely true as Abba later discloses his fascination with psychologist Carl Jung and his archetypal theories of the subconscious mind.
Coincidentally, his new release "The Lost Okoroshi" originated from stumbling across the works of photographer, Charles Fréger's Wilder Mann: The image of savage; a photo series that showcased masquerade-like creatures (Fréger dubs them ancient pagan ceremonial gods) from various European countries.  Abba's conviction in Jung's theories and the collective unconsciousness was reinforced on seeing these images; be it a masquerade or a pagan god — the similarities were striking as they were the same supernatural creature but manifested in different ways in different cultures.
His fascination with masquerades dates long before coming across Freger's work, Abba's nickname "Dodorowski" was bestowed on him by his cousin. It is a play on Jos-slang "Dodo" meaning masquerade and one of his filmmaking inspirations, Alejandro Jodorowsky. As a child, Abba was immensely fascinated with masquerades particularly the unspoken agreement that whoever wears its attire is elevated to a status beyond human; a supernatural being. It was his all-round fascination for masquerades as well as his affinity for the Igbo culture that birthed his latest project, "The Lost Okoroshi". He terms himself a 'cultural ambassador' who "is adding to the lexicon of cinema which later translates into pop culture".
Abba is keen on this ambassadorial work because he feels it is his responsibility as a filmmaker to reintroduce Nigerians back to themselves through film; He divulges his distaste for how Nigerians have demonised a lot about their culture to appease to Eurocentric ideals. His vision with this movie was to debunk some myths about ancestors and masquerades, by showing them in a comical light, Abba aims to re-directing the reverence for masquerades from that of fear to that of respect. He nods to other artists using their celebrity status to make being African cool again, one of such artists he admires is Beyoncé's and her involvement in the culture following her executive produced "The Lion King: The Gift" album. Abba is happy to be one of the custodians of a new wave of creatives spreading the propaganda that being black and African is not second best to being a member of any other race.
Speaking on the hardest parts of bringing his new film to life, Abba ran me through a series of anxieties. Before the conception of the film, he always worried about the costume for the Okoroshi masquerade. This fear was furthered by the costume designer taking off with the money for the masquerade costume without producing anything. He tells me how watching the documentary for Francis Coppola's "Apocalypse Now" inspired him to continue with the film despite shortcomings with funding. The documentary details how everything went wrong during the production of the movie yet despite this, it went on to win the Palm D'or which is the highest award at the Cannes Film Festival.
"You have to be insane and almost delusional when you are creating something. You have to be like I am the shit, fuck everybody else!" he advises me on any project I wish to undertake. Before the interview ends, I am able to ask Abba his plans for the future, he tells me he is already working on his new film and a new television series based on, "Direc-toh" a satirical short film that first brought him to public attention. In the near future, Abba wants to take a long sabbatical from filmmaking and focus on growing his art as well as setting up a studio in his home for young painters. On his to-do list is also to clean up the country, he says it is the least we can do for the country if we cannot fix it.
"The Lost Okoroshi" will be premiering at the TIFF this month and is also set to premiere at the forthcoming BFI London Film Festival in the UK.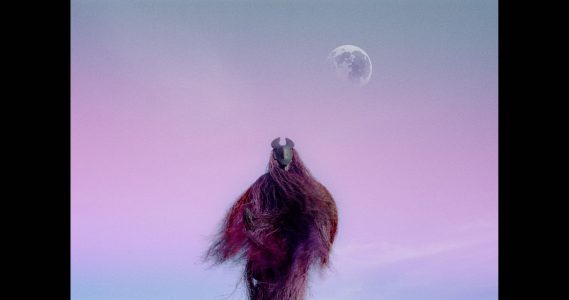 Watch the trailer for "The Lost Okoroshi" below:
Featured Image Credits: Osiris Film and Entertainment
---
Tami is a lover of astrology, music and women. Tweet your fave female artistes at her @tamimak_
---